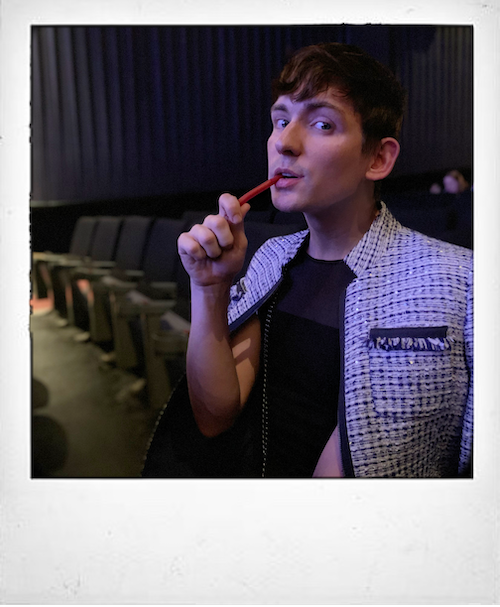 One of my favorite pastimes is going to the movies.

I typically go once a week: sometimes an action flick with my friends, sometimes a romantic comedy with my boyfriend, sometimes a drama with myself. Once upon a time I had MoviePass—I actually got MoviePass back in 2013, but when it got up to $35 a month I quit. (I renewed it when the $10/month plan came out, though I should have known it was too good to be true. A quick Google will show the turmoil the company has been in ever since.) Now I use AMC: People probably think they sponsor me the way I talk about the AMC Pass, so I'll just say that seeing up to three movies a week at any AMC (including Dolby and IMAX) for $23.95 is a deal I couldn't pass up.

There's something old-timey about going to a theater. We live in a digital age, an age where movies are available for download within months of release, where we don't need to leave our apartment or even our bed to see the newest releases. Going out to see a movie has become somewhat of a special occasion: I try to dress up just a little bit, especially because it's usually date night. I'll put on a new pair of shoes, or my blue tweed Tahari jacket (that I tell everyone is Chanel) and prepare myself for the inevitable stomach ache I get from eating too many sour gummies.

I love the experience of being in a theater: the comfy seats (comfier in Dolby), the dark cool room (I always bring a jacket with me, even on the hottest summer days), the shared experience—I love discussing films in deep, dramatic detail.

What do you think that last line meant? What do you mean it had a happy ending, were we watching the same movie? I wish she actually had killed her sister.

The first movie I ever saw in a theater was Disney's "Aladdin" in 1992. I don't really remember it, but the impact was undeniable: For years, all I wanted were Jasmine dolls. (I remember my favorite toy was a Jasmine doll that was four or five inches tall. She cost $10, and I saved up my allowance for weeks to buy her.) (Twenty-two years later I met the voice of Jasmine, Linda Larkin, while dating a cousin of hers in New York. She's just as lovely as you'd imagine.)

My first date with a boy was to a movie too: I was 14, he was 15, and we went to see "Saw II" at the theater in the mall. (I have a needle phobia: There's a [spoiler alert] scene where a woman is thrown into a pit of needles, and when she stands up they're all sticking out of her back. I passed out in my seat—my date didn't notice. We did not go out again.)

I hope we don't see theaters disappear in my lifetime—my date nights just wouldn't be the same.