Kristine W is a woman of many talents. She is primarily recognized for her string of #1 dance floor hits like "Land of the Living" and "Feel What You Want." In fact, she surpassed Madonna and Janet Jackson and currently holds the world record for Most Consecutive #1 Billboard Club Hits.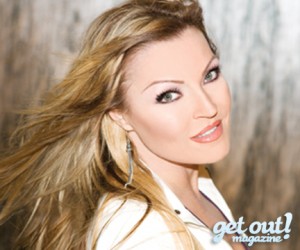 She has also released acclaimed jazz and holiday albums: Straight Up with a Twist and Hey Mr. Christmas. In both, Kristine's beautiful voice commands front and center with her trademark rhythmic beats providing brilliant backup.
This holiday, Miss W unveils two new songs – "Christmas Bells" and a sweeping jazz rendition of Donna Summer's classic dance hit "On the Radio." She will perform both – along with many more favorites – at Holidays with a Twist, her live Christmas show at New York's Metropolitan Room.
We are excited to see your Christmas show, Holidays with a Twist!
It's going to be extraordinary! I will be joined on stage with some of the most talented artists in Manhattan: Kelly King, Jason Walker, Jeff Franzel and Aretha Franklyn's drummer and Sade's bass player.
Will you be performing songs from your Christmas album?
You bet! We'll be doing songs from "Hey Mr. Christmas," the "Straight Up with a Twist" jazz album and a bunch of the dance classics. I will also be debuting my newest holiday jingle, "Christmas Bells."
"Christmas Bells" is a spectacular addition to your holiday repertoire.
It's a jingle my grandmother used to sing to me as a child. It's one of those cuddly, warm, happy songs that bring joy, even to those feeling down in the dumps. The original is more of a church hymn but I framed it into a jazz arrangement, added a few verses and blew my sax horn into it.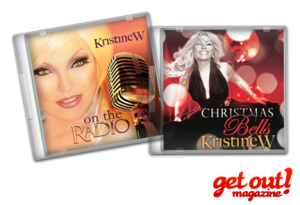 Often when we ask young dance artists to name musicians that inspire them, they name you. Who influenced you and your career?
Donna Summer was my hero as a kid and still is to this day.
Is that why you're covering her classic, "On the Radio"?
I wanted to pay homage to her but I couldn't do a dance version because it's been done to perfection. No one can top Donna Summer's "On the Radio."
What is your holiday wish this year?
I wish that all of my fans have an amazing holiday season and that they know how much I appreciate and love them.
Kristine W's Holidays with a Twist takes places Wednesday, December 7, at 9:30 p.m. at The Metropolitan Room (34 West 22nd St.). Visit Metropolitanroom.com for tickets. Kristine W's new singles "On the Radio" and "Christmas Bells" are available on iTunes now.