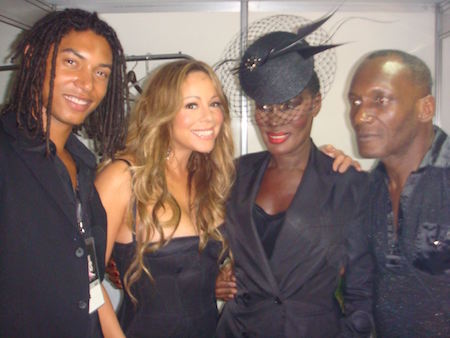 The sensationally handsome singer, songwriter, record producer, model and DJ, Christian Jones, is a vibrant anomaly capturing his own identity in the music industry. About to release a new album shortly, Jones is relentlessly touring and is set to DJ for Belgium Pride on August 11. The record will be titled "Strong 2."
His career began when he and his iconic sister Grace Jones headlined the gospel group in Syracuse, New York, called the Virtues for their father, Bishop Robert Jones. Afterward, Jones took to modeling and became successful enough to open his own agency. While modeling, he recorded his first single, "American Lover." Although he received rave reviews, Jones eventually took a break from the music industry to focus on fashion.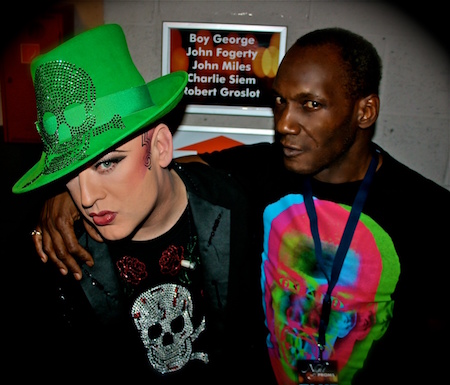 Subsequently, his sister Grace asked him to help her on her album "Hurricane," which revived his interest in music, and he returned to the studio to record his debut album called "Strong."
I met Jones at the birthday celebration of Village People cowboy Randy Jones, and I couldn't help but marvel at his captivating and vivacious energy as well as his heartfelt kindness. It was then that I vowed to have a conversation.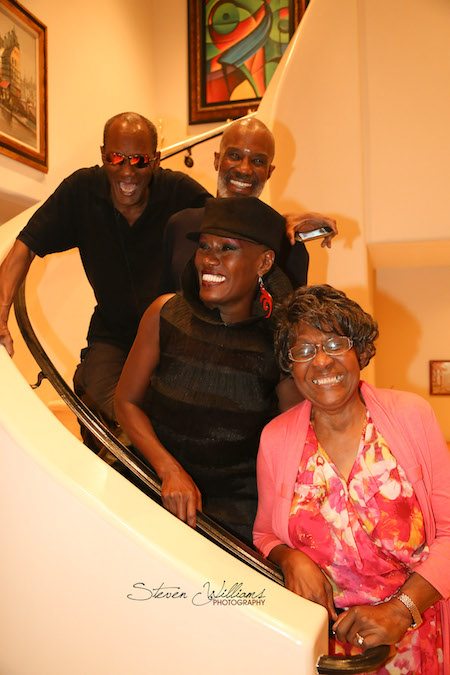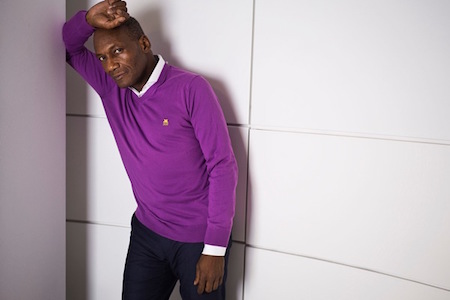 Tell me all about your new music.
I did a new song that was under my bed for 20-something years that I recorded at Mark Kamins' Studio. It was produced, but I never released it. There was a period in my life where I just got so discouraged with doing music, and I just gave it up. I went into the fashion industry with Michele Pommier in Miami. I was modeling with Elite for many years, and I'm still getting bookings now. So I just gave it up, I moved to Miami, lived there with my boyfriend for a while, and then just did fashion. I did hair, makeup and styles. I was a booker with Michele Pommier until Grace asked me to help her with the "Hurricane" album. So that's how I got to London. Since then I've been living in between the States and Europe.
What's the name of the new album?
It's called "Strong 2." My first album was "Strong." On the track there's a song called "I Wonder Why," "I Just Met You" and a few other songs that I've been working on.
If someone wanted to buy your music, where can they find it?
It's on iTunes, "Chris Jones: Strong" and "Chris Jones: Strong Remixes." From that I decided to go back into the industry again after I finished with Grace, and then I started recording new music. I spent the last six years on this new album. I have a really good team. I've been doing a few PAs and DJing at the same time in some of the biggest clubs in Europe.
I did not know you were also a DJ.
I used to DJ for The Tenth Floor. I was the DJ for Hippopotamus. I worked with DJ Frankie Crocker. That's going back—that was the time. You know, I used to work with Frankie Knuckles. But the new album is remixes of "Strong," and the lead mix now is by Eric Kupper. Martin Ryan from Germany produced the video. Parts of it were filmed in Germany, England and Belgium. I did one in the club called Kissinger's. My friend owns that club—Gory we call him, Gregorio. So the video took about two years, and the music itself is still ongoing, but it will be finished this summer. Brad LeBeau is my promoter. It's just been very great to come back to the industry, to be here now and work on a new project. So that is the fun that I'm looking at right now, to just finish up the album and release it this summer. Right now I'm still modeling. I have a couple of bookings. I have one from Belgian designers Stijn Helsen and Glenn Brake. I'm still doing odd things. Lots of interviews are coming up now because of the new project. Then "Bloodlight and Bami" came out. That's about the biography of Grace and my whole family. Have you seen that yet?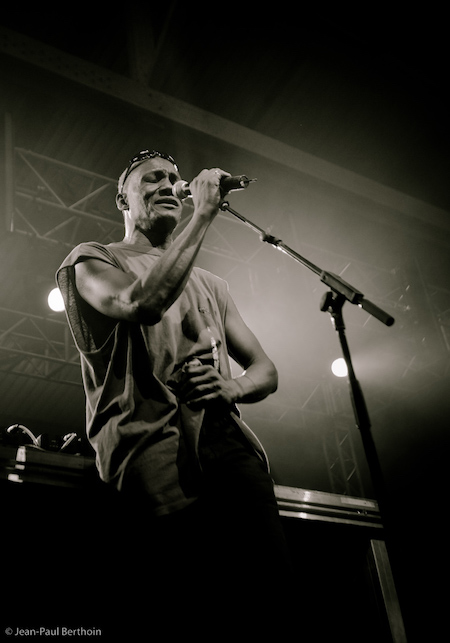 I haven't. Tell me about it.
It's already out. It's on Netflix now as well. It's on the airlines—on all the international flights you can see it. They had a big premiere in New York actually. They had a major interview on a talk show with one leading lady from the Times. I don't remember her, because I wasn't there; Grace was doing it actually. It's out all over the world and having different premieres all over the world. It's very successful actually.
I would think it would be.
You have to see it, then you'll understand the basic Jamaican family. We were children of immigrants. You know, my brother is Bishop Noel Jones. He has one of the largest churches in LA. It's called City of Refuge. My mom and dad worked with Nelson Mandela. My father was a preacher. My mother also was a singer and a designer. She passed away last year when I was in New York.
Yes, I remember. It was about the time of Randy's birthday.
Yes. Right after I saw you she died. But she was great. My father was a great leader. They honored him with a street in his name. He did a lot for poor people, people who are just not as fortunate as we are. My mother was just incredible. She was a part of the orphanage with Nelson Mandela and my dad for children with AIDS—orphan children with AIDS actually. They did a few hospices in South Africa. My brother is now taking over that. Then my brother Max was a deputy mayor of Jersey City. Now that my father has passed on, he's the head minister of my dad's church in Syracuse. There's seven of us in my family.
That's a big family, and you're all successful.
Everybody is pretty successful.
How did you deal with being so religious?
Well, we were religious, but you know, religion and being a minister is part of show business. My dad, when he preached in the gospel church, you sing and have a good time. You've been there, I'm sure.
So will the new album have any gospel music?
My new album will have some pop stuff, some rhythm and blues. Robert Owens also did another mix of "Strong," so that will go out as well. I think on the album I'm going to release eight tracks and several remixes by Eric Kupper from New York, Martin Ryan from Germany, Robert Owens and Jan Godrie from Mediamix Studios in Belgium. My Backup vocalist is Ebby Dwenthe, Europe's top gospel and pop singer. My backup vocalists on "Strong 2" is Anita Ilicic, produced with Goran Ilicic as well.
I thought you were going to release a single. Have you done that yet?
No, the single is not out yet. We are just promoting the video. But my new music will be in a package with the video. That's how we're going to sell the package. I will have a CD and a DVD with all the remixes and the new tracks. I have a couple of tracks that I need to finish, and that will complete the album. As soon as Brad releases it later this year, then it will be out.