Blonde Ambition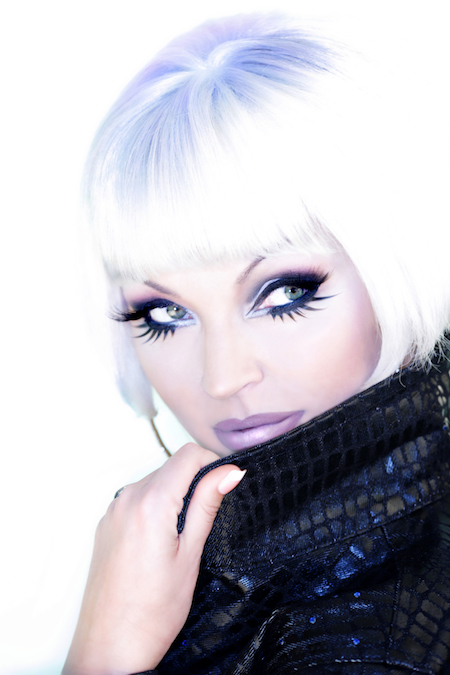 On March 16, TV personality Carson Kressley will join forces with hit dance recording sensation Kristine W at New York City's Joe's Pub for an evening to remember, filled with comedy and song.
Kressley, of course, is best known for being the fashion virtuoso on the hit television program "Queer Eye for the Straight Guy." He's also appeared on "Dancing With the Stars," the "Miss Universe Pageant" and was a host on the ABC series "True Beauty." He regularly critiques red carpet events including the Oscars and the Golden Globes and can currently be seen judging the queens on "RuPaul's Drag Race."
Kristine W is an international dance music diva. Billboard Magazine recently named her "Dance Music Artist of the Decade." Her latest single, "Stars," ties her with Mariah Carey for the sixth artist with the most #1 club hits ever. She's had an astounding 17, including "Feel What You Want" and "One More Try."
The long-time friends are excited to take the stage together for the first time in "Straight Up With a Twist."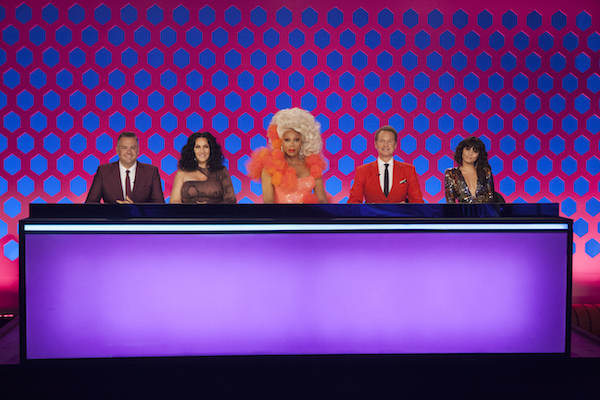 So tell us a little about the show.
Carson: We have two amazing shows coming up: March 16 at Joe's Pub in New York City and the 17th in New Hope. It will be two evenings of cabaret, classics and comedy. Kristine and I have been great friends for years. We travel in the same circles professionally, and it's exciting to finally get together for a fun night entertaining people.
Sounds like a lot of fun.
Carson: This is kind of like our pilot show in New York and New Hope. If all goes well, we'll take it across the country and beyond.
Kristine, congratulations on "Stars" climbing to #1!
Kristine: It's pretty exciting stuff. It was a nail biter. I don't generally put out a song in the fourth quarter. Everybody and their dog puts out records this time of year, so I took a leap of faith. I just thought this song was going to do it, and it happened. It's my first #1 record in seven years. My team and I are over the moon.
I bet! So Carson, you've done everything in the world…
Carson: Everyone or everything?
Both.
Carson: I like to do fun and interesting things. I've been so blessed to do a lot of television projects, from "Queer Eye" to "Drag Race." Sometimes when stage opportunities like this come along, they are so out of your normal wheelhouse, you say, "That can be really fun." It's also a bit terrifying, but this sounded like something too fun not to do. I've always wanted to do a standup show, but I didn't want to do it alone. So doing the show with Kristine, adding classics to comedy in a cabaret setting, seems like the perfect combination.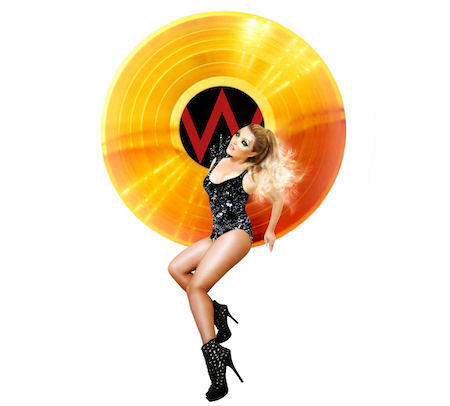 Joe's Pub is a cool, intimate venue. What are you looking forward to most about the show? What do you think the audience will most react to and love?
Carson: Well, everyone reacts to Kristine's music, because it's just been part of our lives for so long, and she is such a talent.
Kristine: Aww, you are such a sweetheart, Carson. I think it's nice for people to hear songs that they've been dancing to at tea dances and big circuit parties. I think the thing that has drawn people to my music for years is that I always try to have a message in there. I try to make it a song that can be applied to people and situations. Fans can take the messages and call it their own. I've always thought that music was such good medicine for people. "Straight Up With a Twist" is going to be a really fun time for everyone. The audience can sing along, they can reminisce. I'm looking forward to asking people, "Hey, what were you doing when 'Feel What You Want' came out?".
Carson: I was always doing something, but I can't remember.
Something, or someone?
Carson: Both. I've been putting my Pandora on auto loop for the last three days in Miami trying to get inspired for our show. There are so many great songs, and I'm constantly reflecting: "I remember where I was when this came out, and I remember this." So that's fun to reminisce! I think that people love the nostalgia, but also hearing the songs in a totally new way, unplugged and acoustic. You really get to listen to the words. When you sit down and listen, and you're not in a big party environment, you realize the songs are really well written with beautiful messages. I am excited for people to see and hear that side of Kristine. Then, for my part, I'm just excited because I love to entertain people and make people feel at home, relaxed, comfortable and celebrated. Kristine and I hope to have a really great time in a world that's kind of not so awesome at times. We'll be in our little bubble and celebrate each other.
Kristine: It's definitely something everybody needs right now. I think it's going to be great to come together. We're going to have a music and comedy love fest.
Kristine, the new song has a really cool message. Can you share that?
Kristine: "Stars" is about going through difficult times and trying to find that secret hero in you that makes you feel empowered. People come in and out of your life for many different reasons. There are successes, there are failures. Emotionally, it's been a really difficult year for me. I've been going through a divorce. It's going to be final soon, but it's really cut me to the core. When you've been with somebody for a long time, you have to find the superhero inside you to forge on. So it's a special song to me, message wise. It's about something I've been going through that many others have also gone through. It's a pretty heartfelt song and bittersweet. I'm relishing the fact that it went to #1, even more so because the lyrics are so real to me.
You tied with Mariah Carey on the Billboard charts.
Kristine: Yeah, that's amazing and such an honor. I'm still in shock.
Carson, are you going to sing?
Carson: I don't know. I'd have to pull a Milli Vanilli and lip sync up there. You know, I have done a couple of Broadway musicals, so I might whip out some of my past singing skills and do something for the children. Maybe we will do a duet or something, who knows? You will have to come to the show and see.
I'm so there!
Kristine: There are going to be a lot of surprises in person.
It sounds like you guys are going to have a blast.
Carson: I think so. I think we're both old enough to know the importance of making it fun and working with nice people, and I think we're both looking forward to that.
Carson, how is "Drag Race" going for you?
Carson: It's a really fun job, and I'm so blessed to be part of it. New York Times magazine recently called it the most radical show on TV. I'm always surprised by that. We're not trying to push an agenda, but somehow the show opens people's minds—I think because it showcases people trying to be the best at what they do. At the end of the day, everybody does drag. Everybody puts on their work games and their battle gear and goes out into the world. "Drag Race" shows that we are all a lot more alike than we are different.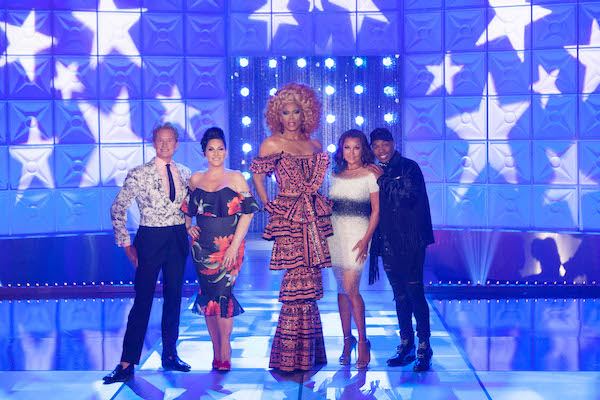 Kristine: I agree, very well said.
Carson: It's made many young people socially aware, and there are many fans of the show from all different walks of life.
If either one of you could tell your fans or followers anything, what would you say to them?
Carson: Step away from those pleated khakis. They are the devil's playground.
Kristine: That's a good one, Carson! I'd say, thanks for the love. We've both got a fun family of fans, and I'm so looking forward to bringing them together. Seriously, I think it's going to be one big love fest. Everyone's going to leave with happy hearts. It couldn't come at a better time for that, right?
Carson Kressley and Kristine W star in "Stand-Up With a Twist" at Joe's Pub on Friday, March 16. Tickets are $35 at:
www.publictheater.org
Facebook:
@carsonkressley
@kristinew