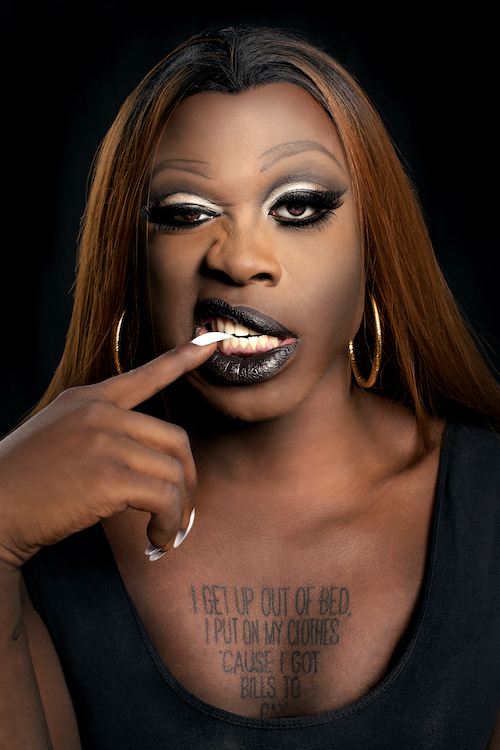 Bob the Drag Queen, winner of "RuPaul's Drag Race," sets sale with Kesha, Thorgy Thor and others on a fabulous cruise beginning February 17, 2019.
Recognized by all as one of the funniest drag queens on this planet, Bob the Drag Queen is excited and looking forward to performing with Kesha and the others.
Have you ever done this type of innovative festival-like cruise before? What are you most looking forward to?
I've done cruises before, but not centralized around a specific artist. I'm such a big Kesha fan; anyone that knows me knows that I'm one of her biggest fans. I'm also excited to do a festival that's outside my wheelhouse. So I'm really excited to see what the crowd is like.
What is your inspiration for joining the cruise?
I love Kesha. I love her art. I love money.
Will you actually be doing any of your performances with Kesha?
Not to my knowledge, unless there's a crazy surprise. But there will be a lip sync competition on the cruise, and I'm riding solo.
Aside from the cruise, what have you been up to?
Netflix's "Tales of the City." I just finished a nice sold-out tour in Canada, the Christmas Queens show, the Werq the World tour and the Roast tour with Klub Kids, a U.K. tour. And just being in as many places as possible.
Any new projects on the horizon?
I'm hoping to do more theater-based work. I spent time in Berkeley last year doing some theater. It reminded me how much I miss the stage!
Instagram: @bobthedragqueen
Twitter: @thatonequeen