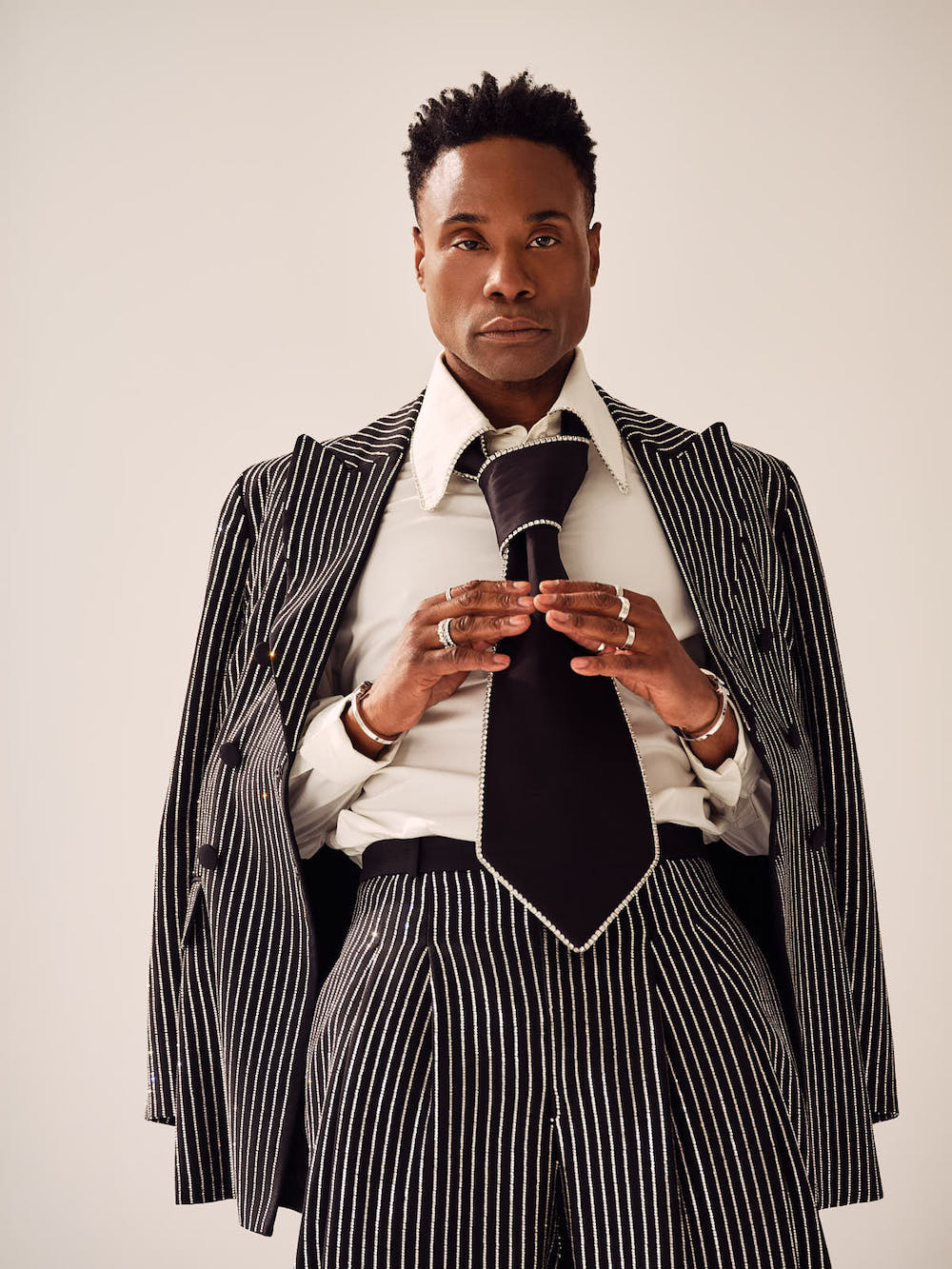 Celebrated Tony and Emmy winner, star of Pose and Broadway, actor/singer/songwriter, fashion icon and activist Billy Porter has earned quite the cachet for his directorial feature debut with the romantic Gen Z coming of age story Anything's Possible via Orion Pictures and ALP/Killer Film Productions. The film will air globally and exclusively on Prime Video on July 22, 2022 and stars Eva Reign, Abubakr Ali, and Renée Elise Goldsberry. 
The film follows a trans high school girl, Kelsa, as she navigates through her senior year. After classmate Khal gets the courage to ask her out, a romance  transpires full of the joy, tenderness and pain of young love. 
I had a conversation with Billy regarding his experience on the other side of the camera, as well as writing six songs on the soundtrack, following his vivaciously decadent BET Awards extravaganza…
INTERVIEW>>>
Congratulations on your directorial debut! How does it feel to be on the other side?
It's great! Everything I ever dreamed of.
Is this something you've always wanted to do or did the opportunity come along and you just said, "Why not?"?
Yes, I have always wanted to direct. I started directing in theater. I directed in theater for over 20 years. I'm excited to be making the crossover.
So, how is this different for you than the theater? What are your challenges?
The biggest challenge for me is that in the theater, you are rehearsing to create a story that you perform every day from beginning to end at the same time. So you have the first day you're at rehearsal and then you go all the way to opening night. The thing about film and television is you're expected to go from the first day of rehearsal to opening night with everything multiple times a day. That's exhausting. And that's the greatest way to describe it because when you're directing a play, depending on what you're doing, you have two to six weeks to rehearse to get to opening night. When you are directing a film, you have two hours to get to opening night. So that's the challenge and that's the big difference.
This is a great film. I thought the lead character was a lot like you, for some reason. Bubbly and fun. What audience are you mainly hoping to have an impact on?
I don't care. I want everybody to come and see this and be transformed. I don't want to put a limit on who that can be. God knows I'm surprised every day by the kinds of people who approach me on the street and say I've changed them in some way. I look at a person and go, "Oh, never in a million years did I think I would impact you." So I'm not going to put any limits on it.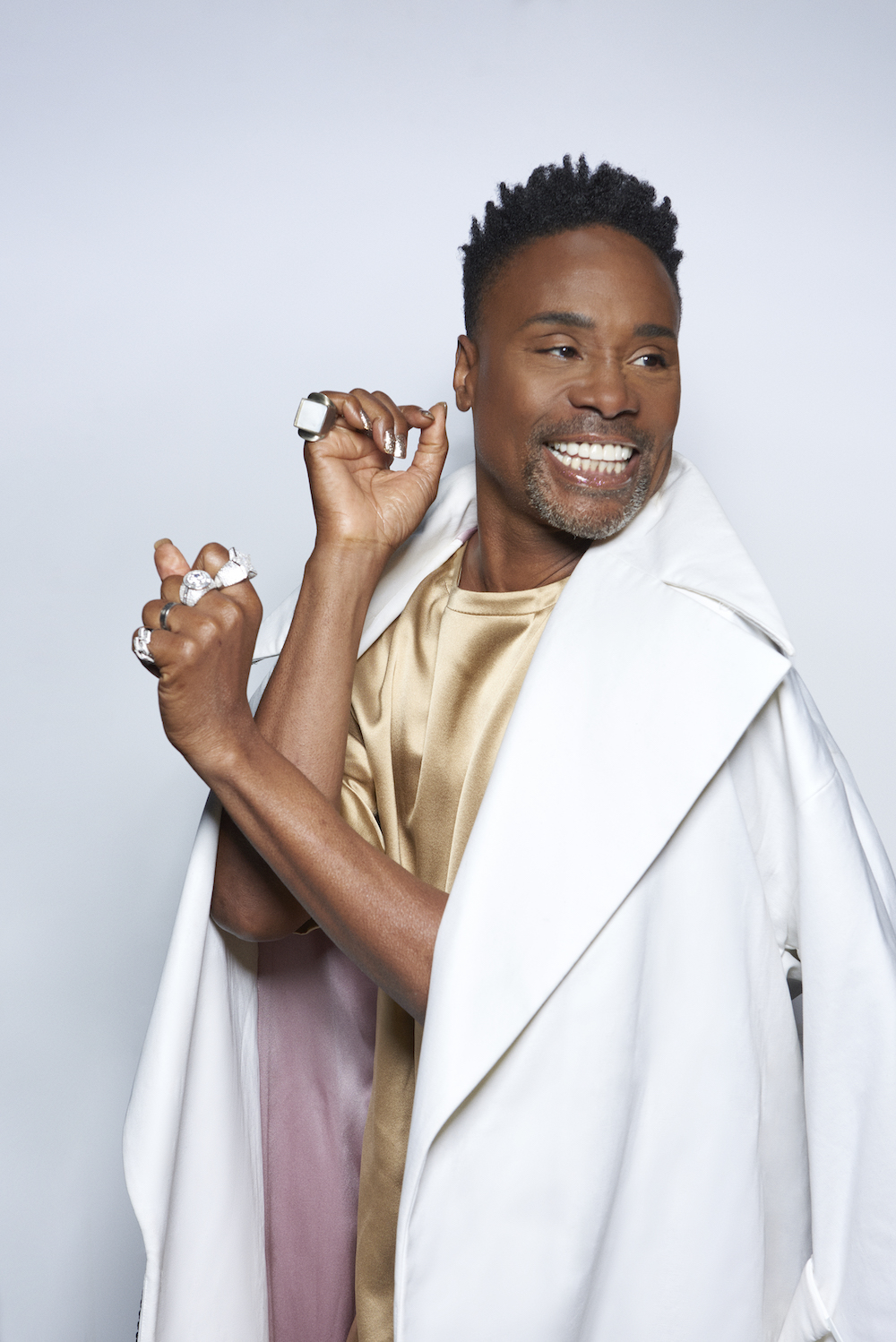 The subject matter is not a usual matter for mainstream people, but I think the movie affects everybody. I have nine grandchildren and they are all different ages, ranging from six to high school, and all my kids are teachers too. One of them, who is 11, has a best friend that is trans. So the subject matter does affect everybody, but I think the question is: Do you hope the younger kids learn from this or high school kids?
Well, the ones that need to learn are adults. Clearly. The kids are teaching us. The kids don't care. We're in a whole new place in the world, which is why there is so much rollback, there is so much fear. The new generation doesn't care. The progress has already happened. It has already taken hold. There ain't no going back. You can slow it down a little bit, but there ain't no going back and everybody knows it. That's why there is panic and pandemonium right now. When I go and I speak to the kids, I listen, which is what we should do. We should take children more seriously. Listen and learn something. That is what's so exciting for me about this movie, and I hope that people can see it in the spirit it's being given, which is love and kindness and compassion. Everybody is worthy. Even if you don't understand it, even if you don't agree with it, that's not the conversation. The conversation is that everybody's humanity is worth it.
So, when you first got this movie and you read the script and decided you were going to direct it, what kind of feeling was that?
First of all, I have been trying to be a film and television director for over two decades. So, euphoric joy was the first thing. The second feeling was WOW. I chose a long time ago my authenticity, my truth. I made the choice to be sure that I fused my art with that. 
The service of my queerness. The service of my authenticity being put out into the world. Sometimes just being who you are is a revolutionary act. So, with that said, to get to this space where I get to share that energy with the world is transformative. I am thrilled.
Will you go on directing?
Yes, of course. I didn't come here to do it once and then leave.
Do you have a favorite scene?
There are two scenes. The first one is the scene where Kelsa's mother finds out that she's been posting her transition online and a mother's fear comes out. And there is a big blowout with this black mother who is very supportive of her trans daughter. The bookend of that comes a little bit later when they're in the car together and she says to her daughter, "You are magical. You are my little girl." It's just really emotional. It's really subversive when you think about the black community's relationship to the LGBTQ+ community. It's tenuous at best. And it's time for these conversations to expand. We get to do that with this movie–without finger wagging or shaming. And I love that; that's what art gets to do.
The movie was touching, it was funny, it was moving. If you could have me ask you any question about it or anything on the planet, what would that be and how would you answer?
I don't know. My brain is too fried. I don't know.
Is there anything else that you feel you want to talk about with the movie–maybe your biggest triumph with the movie?
I hope people can receive it with the spirit it's been given. And there's a soundtrack coming. I wrote six new songs. I think that in alignment with the film, it makes it very special. The soundtrack is pretty much with all queer artists, which is really also very significant. It comes out the same day as the movie.
Are you performing the songs?
I perform some of them.
What was your biggest inspiration while directing this? What motivated you? What drove you?
I was motivated by the necessity of this archetype of Kelsa and this community that she exists in. To show the world what we should be doing. It's an aspirational tale. Some people experience this type of support and love. Most do not. Hopefully, this will show folks how to do it. Artists have that ability and responsibility. I am just grateful.
Do you consider it a real life movie? How close to real life do you think the movie is or do you hope it becomes?
I do think it's an aspirational tale, but I also feel we're on the way. How many times have you seen a black President in film or television before we had a black President? That's the power of art. So I hope I can contribute to that.