The funniest, most well-known and powerfully effervescent drag queen on the planet, Bianca Del Rio, is ecstatic at the release of her new film on May 18, "Hurricane Bianca 2: From Russia With Hate," the sequel to "Hurricane Bianca." The film has an all-star cast including Alicia Goranson, Kristen Johnson, Rachel Dratch, Cheyenne Jackson, Wanda Sykes, D.J. "Shangela" Pierce and Bianca herself. Written by Derek Hartley and Matt Kugelman, and also directed by Kugelman, the film is a complete comedy centered upon Debbie's (Rachel Dratch) revenge upon being released from prison.
Aside from the new movie, Bianca has also written an advice book, and is currently continuing her year-long global tour, "Blame It On Bianca Del Rio." I dragged the "RuPaul's Drag Race" winner away from her crazy schedule to talk about the movie, the tour and her new book, "Blame It On Bianca Del Rio: The Expert On Nothing With An Opinion On Everything."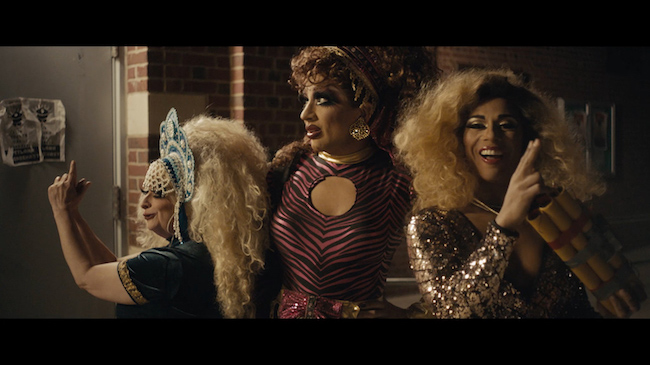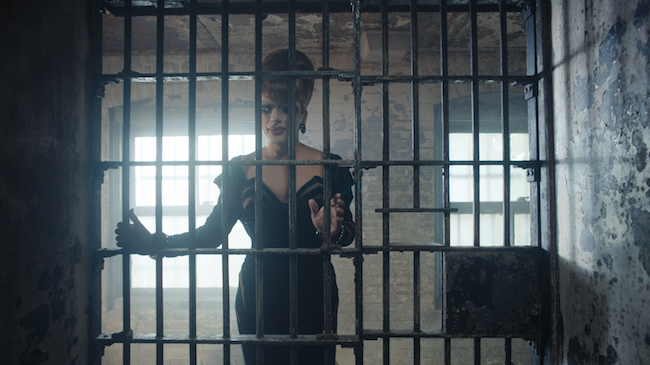 Bianca, can you give us a brief premise of the new film?
Well, we pick up where we left off from the first film. It is two years later, and Rachel Dratch has been in prison for having sex with a high school student, and while she's there all she wants to do is seek revenge from Bianca Del Rio. So she returns from prison, and I'm still teaching at the high school. From there, with her revenge is where comedy ensues. I go to Russia, and a lot happens, and so it is quite a wild ride.
So, did you film this in Russia at all?
No, we didn't go to Russia…no, no, no. We filmed in New York. A lot of exterior shots were done with special effects. So no, we didn't go to Russia. We didn't have that budget, or I wasn't risking it.
I would have been afraid for you.
Completely.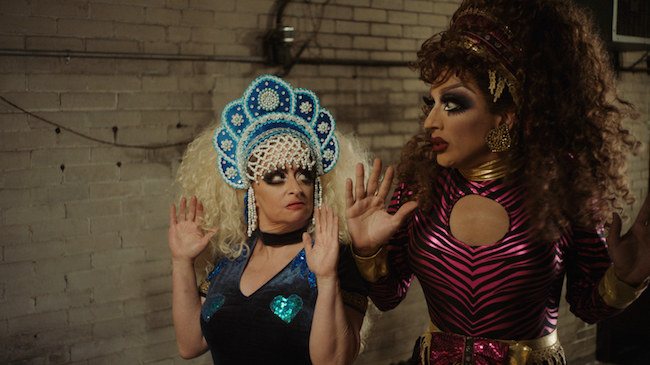 When is the movie set to be released?
May 18 it comes out, and it will be available on iTunes, and it's available now for pre-order if you go to hurricanebianca.com. Then on the 13th we have an LA premiere, on the 14th we have a San Francisco premiere and on the 15th we have a New York City premiere. There are several other cities that it will be screening in as well, which we have on the website. So we are quite excited about it.
Did you have anything to do with writing the script?
I did not write it. My friends Matt Kugelman and Derek Hartley wrote it, and obviously they see things through my personality, which is always lovely. But I did throw in a couple of one-liners here and there. I couldn't help myself.
Aside from the movie, you also have a book about to be released?
Correct, I do have a book out. It will be coming out on the 22nd, and once again it's available for pre-order with Amazon and also with Harper Collins. I didn't write about myself, because I thought that it would be rather egotistical to write about myself.
So I wanted to write something that I thought would be helpful. Basically I'm giving advice. It's an advice book, because once you start doing drag, so many people have so many questions: everything from what eyeliner do you wear, or what lipstick do you wear, why were you born? All these questions I found that I can answer, but I wanted to answer them in a comedic way. I decided to answer and give the worst advice possible. I figured if that piece of shit Dr. Phil could do it, why the fuck can't I? I figured why not, he's not a doctor, and I am not a woman, so what does it matter? So I decided to go ahead and give the worst advice possible, of course done with the worst sense of humor you could possibly imagine. It's definitely not for the lighthearted, but people need to keep in mind that I am the biggest joke there is. If you are really seeking advice from me, then you got problems.
I love you with my whole heart.
I'm an acquired taste.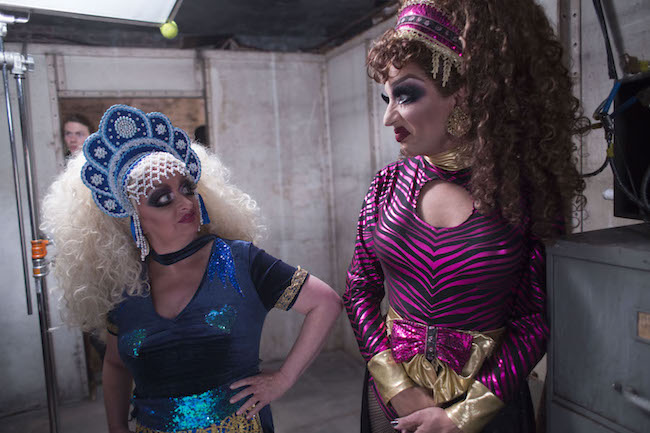 What else is going on with you?
I'm doing that, and I'm also doing my tour. I just have a couple of more dates in the United States, along with P-town. Then I head out to the U.K. I have several shows over there. I'll be doing London and Glasgow. I'll be doing Manchester. I'll also be doing South Africa. I have Spain coming up as well, so it's quite a journey. I'll be schlepping around the world from July until September, and finishing up the tour that I started last year. So it's quite the ride.
I just back from England last night.
And you're still awake? That's amazing.
You've got a huge U.K. fan base.
Yes, it's been quite amazing. "Drag Race" has been kind of surreal, and it's opened so many doors. You don't realize how global it is. I've traveled with this show to Hong Kong, I've traveled with the show to Singapore and to Australia. The U.K. and Australia have been quite lovely to me. So it's just been great. You know, you have to schlep out there, and you have to have something to offer them. The past four and a half years, there's been a lot of travel, and it's been truly great. And in between that I get to do amazing things, like this movie. I really have nothing to complain about.
The British have a different sense of humor, and I'm sure in Japan or China they too have their own sense of humor. So how do you insult people in different countries with different languages and such?
Well, you know, it's funny, I don't find it much different: three drinks for them, three drinks for me, and we're all laughing at the same shit. I don't find that to be completely true. I mean, it's always worked out well for me, because you're doing a specific kind of person. Obviously they have seen "Drag Race." Obviously they have an idea of what my personality is, where if you are a regular comedian they may recognize you off the street and might walk up to a sign and say, "Hey, I'm going to see this person." With me they kind of know what they are getting into, mainly because of the television show. I have a more specific audience. If they can see the show in English it usually helps. It is kind of fascinating, especially with something like Hong Kong. It's a business hub, so a lot of people from Australia and the United States are based there. They were excited just to see another American. It is a specific audience, which has been kind of amazing.
What's the best piece of advice you can give somebody who is aspiring to be a drag queen?
Don't do it, it's a trap. I mean, look at me. You don't want this life. Look at Lady Bunny…no…I wouldn't recommend this to anyone.
When will we see you back in New York?
I was just there this past week. I'll be there for the premiere on the 15th. It's just to do the premiere, and then I head back out on the road. But I won't have a show there for a hot minute, because I was just there this past spring. So I have to tour the world, then I'll be back. I usually go back there for personal stuff and to hang out, or to visit my doctor, dentist, lawyer. He's not the same person. It just depends on scheduling, but I won't have a show.
Any plans for Fire Island?
Sadly it didn't work out, scheduling wise. We tried to talk about it, and with scheduling I couldn't make it happen. I'm actually in the U.K., so hopefully next year. There's always next year. Come on, it's Fire Island. It's not going anywhere.
Hopefully—you never know with Fire Island.
True, true.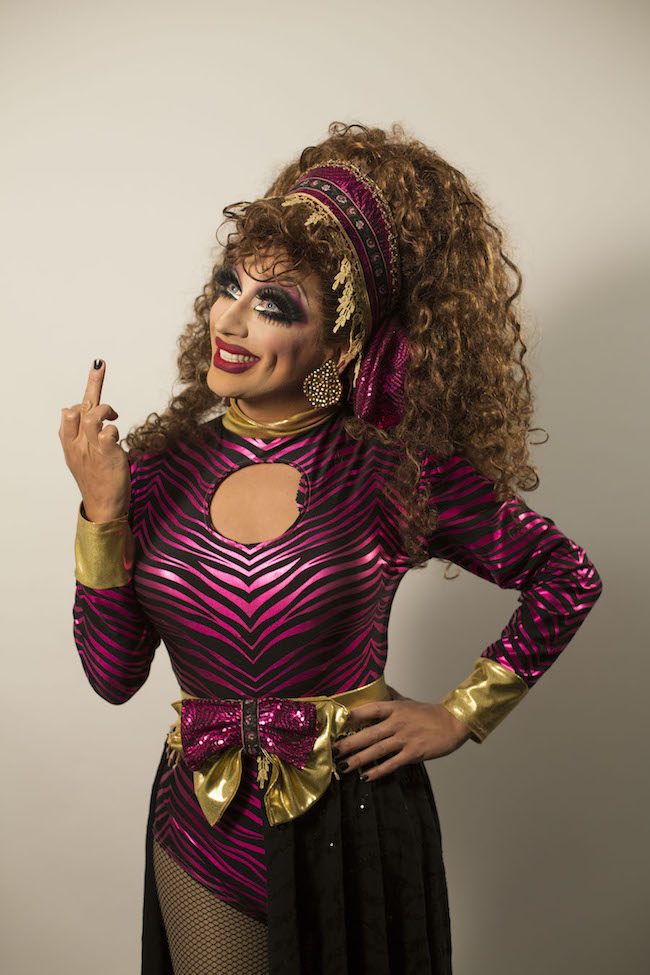 Any last words?
Obviously this is quite an exciting time with the movie coming out on the 18th, the book is being released on the 22nd. All things are available on my website, and if they are in the U.K. all things can be found on my website as well. I'm looking quite forward to it.
HURRICANE BIANCA: FROM RUSSIA WITH HATE is available worldwide on May 18, 2018, on digital platforms.