A Gay Visitors' Guide to Jackson Heights
By Mark Chesnut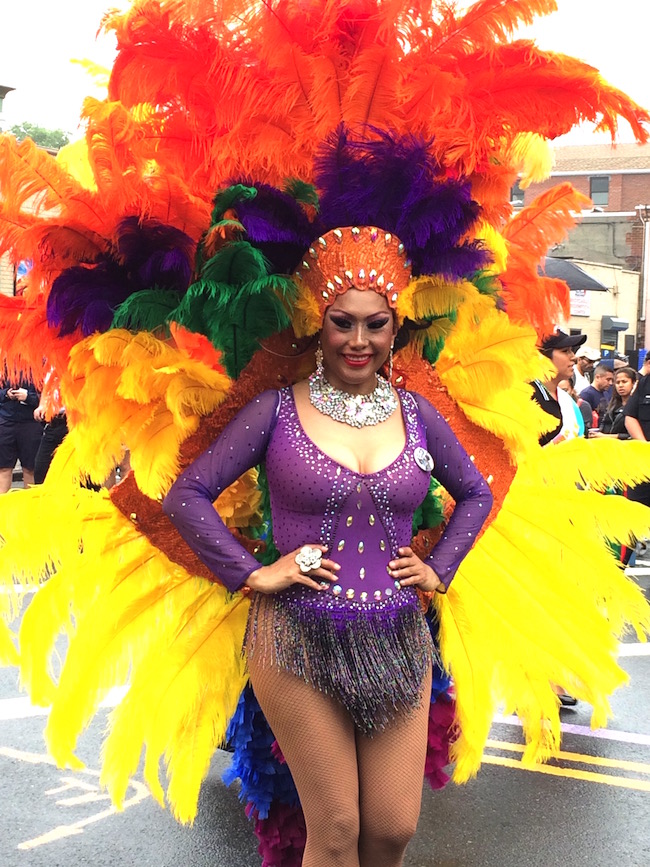 Pop quiz: What's the gayest neighborhood in New York City, outside of Manhattan? By many accounts, it's Jackson Heights. With its own LGBTQ community center, a lively pride parade and festival and five gay bars (that's more than Chelsea!), this bustling Queens neighborhood is a must-do neighborhood for anyone looking for fun, food and excitement with a decidedly international vibe.
I write about international travel regularly for my travel blog LatinFlyer.com (and showcase my photos of cute guys on Instagram @MarkEdwardStudio), but the beauty of Jackson Heights is that you can experience the world after a quick ride on the 7 train (or the E, F, M or R, if that's more convenient). One of the most internationally diverse neighborhoods in the United States and the world, Jackson Heights boasts a beautiful, 36-block historic district that attracts LGBTQ people looking for affordable prices and extra space.
There's enough gay nightlife to fill a week in Jackson Heights. Friends Tavern is the most consistently popular of the gay bars that line noisy-but-fun Roosevelt Avenue; at Friends, you can play bingo on Mondays, sing karaoke on Tuesdays and admire the go-go boys while dancing on the tiny floor during the weekend. Just down the street, True Colors has a larger dance floor, as does Evolution, where drag shows and Friday night karaoke—as well as weekend DJs—keep the crowds coming.
Music Box is the go-to place if you want to see go-go boys; they host dancers just about every night of the week. And a bit further away, on 37th Avenue, Hombres is yet another popular gay dance club and bar.
There are other ways to enjoy Jackson Heights beyond the bars, of course. You can sample tasty cuisine from around the globe at places like Jackson Diner (the neighborhood's most famous Indian restaurant), Aroma Brazil (which offers a delicious Brazilian buffet) and Kitchen 79 (one of several stylish Thai restaurants). Among the newest choices are Laly's, a Mexican-American fusion restaurant with a diverse menu, and the Arepa Lady, a Colombian favorite that recently moved from Roosevelt Avenue to a much larger and more stylish location on 37th Avenue.
If you're unsure about which kind of food to sample in Jackson Heights (and the mouthwatering international choices are indeed overwhelming), consider contacting Out Jackson Heights, which organizes a monthly LGBTQ dinner at a different neighborhood restaurant every month (you pay just for what you eat, and it's a great way to meet people).
Also not to be missed: Queens Pride, which kicks off New York City's official LGBTQ pride celebrations every year, with a lively parade and street festival, followed by lots of bar hopping. In Jackson Heights, there's always something gay going on.
AUTHOR BIO
Mark Chesnut is a NYC-based travel writer and photographer. He has a travel blog, LatinFlyer.com, and you can follow his travels and cute guy photos on Instagram @mundera