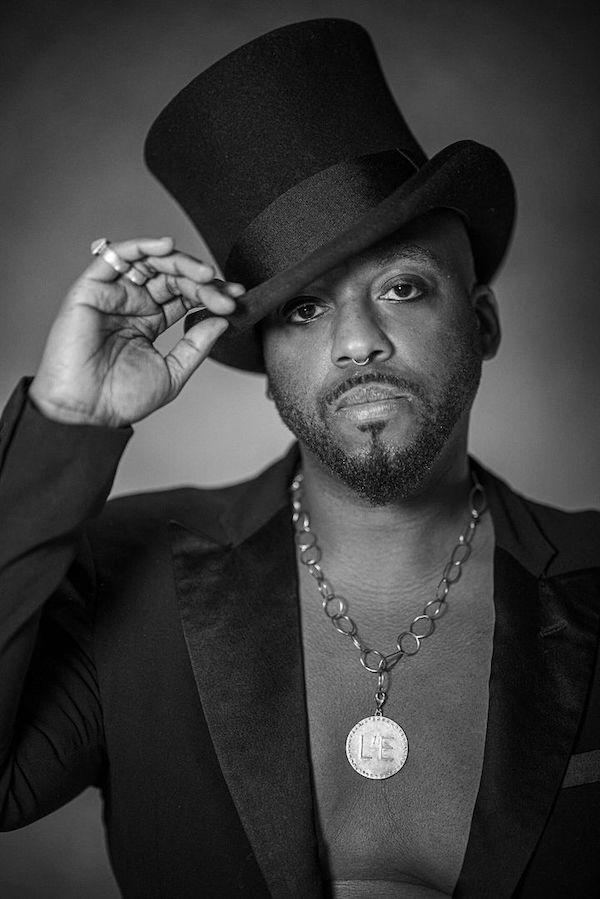 Bed-Stuy-based entertainer, producer, and activist Willie the Genius has done work that's been called both radical and revolutionary. In June, Willie debuts off-Broadway with WILLIE GETS NAKED! We sat down with them for a minute to talk about their work.
What inspired you to write this play?
While in the throes of a seven-year addiction to crystal methamphetamine, after having alienated myself from most of my family and friends, I would ride public transit around New York City all hours of the night while telling my deepest, darkest secrets to random strangers who would then share theirs. I remember being completely fascinated, both by these people's willingness to share their stories and by the fact that many of them had never told a living soul. I then realized that all of us, regardless of sex, race, identity, sexual orientation, and socio-economic status, were not only harmed, traumatized and bleeding on those we love, but that we were ALL hiding our truths to get through life, inadvertently protecting the status quo of "Imperialist-White Supremacist-Heteropatriarchal-Capitalism". Thus, WILLIE GETS NAKED! was born. 
What is your favorite line from the show?
"I guess that makes me the motherf*cking storm."
What do you hope the audience will take away from this?
I hope that the audience leaves understanding that if each of us is not actively holding systems of harm (Imperialist-White Supremacist-Heteropatriarchal-Capitalism) accountable and working to dismantle them to make way for an ethos centering community care, then each of us is complicit in each other's oppression. 
What is the best thing about being a playwright?
The best thing about being a playwright is being able to say "the quiet part" aloud and it not only being appreciated, but rewarded.
Who are your biggest artistic influences?
My biggest influences right now are Black womxn and femmes from the American South. My late-grandmother Mary Dean Neal, Zora Neale Hurston, Beyoncé, Megan Thee Stallion, Jai'len Josey, and Big Freedia are making my spirit sing at the moment. These womxn tap into some deep ancestral fire that's delivered in a way that's soulful, spiritual, and irreverent in the best way possible and completely undeniable.
What are you working on next?
I am currently developing two projects for television and one for the stage to further expand upon the "Willieverse". First, we have WILLIE GETS NAKED!: The Series, a 13-episode late-night talk show/ docuseries hybrid which follows as we take the theater show from Brooklyn to Broadway. Secondly, we are developing a scripted series, Will of Fortune, loosely based on Willie's seven-year addiction to crystal meth. Lastly, we are developing a follow-up to WILLIE GETS NAKED!: The Theatre Show, where Willie holds the U.S. Government accountable for the atrocities of American chattel slavery and have some long overdue, ancestral, familial conversations across space and time.
See WILLIE GETS NAKED! at the Downtown Urban Arts Festival/DUAF on Friday, June 23 at 7:30pm at the Peter Jay Sharp Theater, 416 West 42nd Street @Playwrights Horizons in the Theatre District/Manhattan. Tickets at $20 plus fees.  For tickets and info visit duafnyc.com.