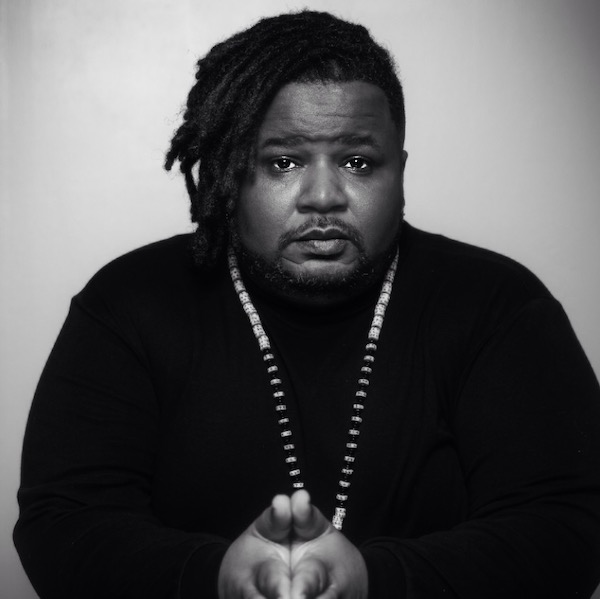 Texas-based theater artist and producer Bryan-Keyth Wilson, dubbed the Literary Prince, makes a much-anticipated return to New York City's theater scene with his New York premiere of sTrapped, on the heels of his award-winning For Colored Boyz at last year's Downtown Urban Arts Festival/DUAF. We caught up with him for a minute in cyberspace.
What inspired you to write this play?
sTrapped was inspired by the academic research of Dr. Arelia Johnson. I was brought to the table by my former theater/dance student, Ian L. Haddock, who leads the Normal Anomaly to create a play for World AIDS Day. Once Dr. Johnson told me about the research, my theatrical wheels spun. We wanted to write a play that tackled sex and sexual identity differently than the typical well-made play format. 
What is your favorite line?
"But one day, I might find that person who will love me fiercely, accept me for who I am and help me find a sense of normalcy in a world that often feels anything but normal."
What do you hope the audience will take away?
I hope the audience will walk away normalizing conversations around sex and desire. Coming from Southern Missionary Baptist roots, sex was often deemed as "doing the nasty" when it is one of the most beautiful gifts God has given us. 
What is the best thing about being a playwright?
Every time I begin a project, it is an opportunity to share unique perspectives and experiences through storytelling and to use art to advocate for social justice and amplify underrepresented voices.
Who are your biggest artistic influences?
I am influenced by August Wilson's poignant storytelling and curated focus on Blackness in America, from language to his visceral narratives, and Ntozake Shange's disruption of the Eurocentric theatrical norm in creating the choreopoem. 
What are you working on next?
Whew! We have so much coming down the pipeline. After the successful world premiere of my choreopoem FOR COLORED BOYZ on the verge of a nervous breakdown/when freedom ain't enuff, we are looking to get it remounted in a theater near you. I am developing the second and third installments to the FOR COLORED BOYZ series LUV NO LIMIT/ a lovers ballad, and CUTTIN' UP/ elegies and the shit niggas talk about in the barber shop.
See sTrapped at the Downtown Urban Arts Festival/DUAF on Saturday, June 17 at 7:30pm at the Peter Jay Sharp Theater, 416 West 42nd Street #Playwrights Horizons in the Theatre District/Manhattan. Tickets at $20 plus fees.  For tickets and info visit duafnyc.com.