Out Frontman Says Goodbye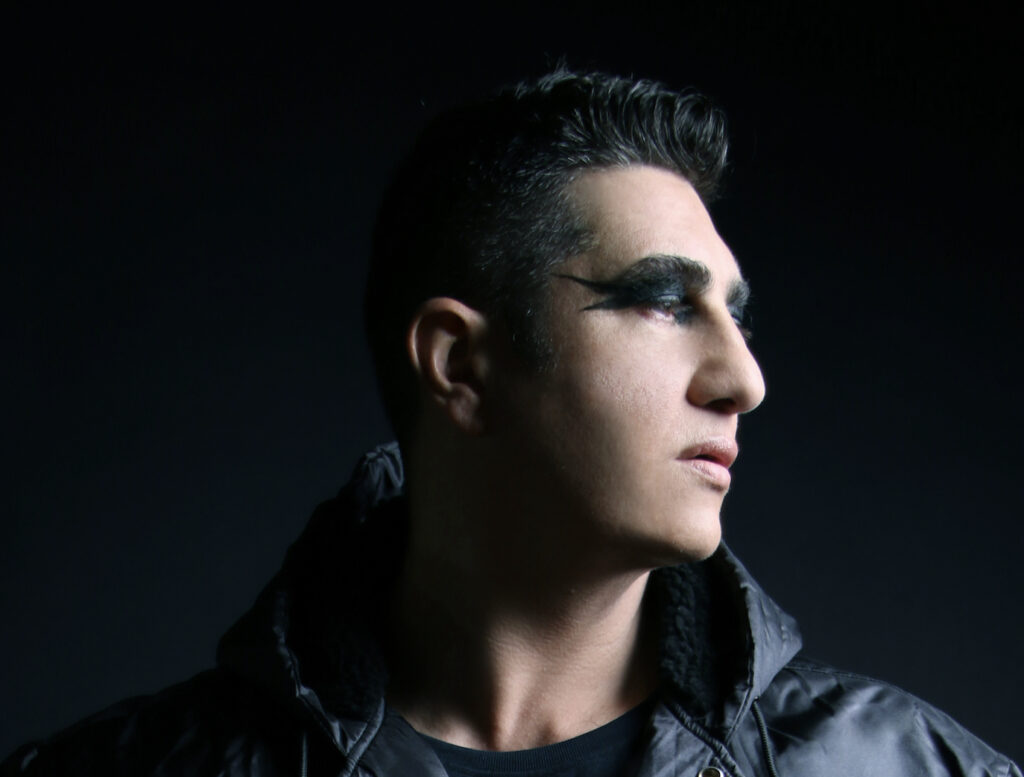 John von Ahlen, the out frontman of the electronic pop band, Parrralox, is out now with the visual to his brand new single, "Goodbye Berlin." The synthpop-retrowave track is darker and more introspective than the band's previous release, "Tears of Faith", but like its predecessor, is also based on real life.
"I wrote the song after a tense visit with a friend in Berlin," von Ahlen explains. "It got to the point where I literally had to get the hell out of Berlin as quickly as a I could. I mean, I just didn't want to be there."
Some of the lyrics are taken directly from text messages von Ahlen sent to friends at the time, including the song's opening line: I spent three days walking in the rain. "I escaped to London a few days later where I wrote the song in a day, taking elements of what happened and turning it into a bitter-sweet love song," the singer-songwriter says.
Johanna Gervin, who sings the lead vocals on 'Goodbye Berlin', scored the opportunity by being at the right place at the right time. "A few days after writing the song in London, I was in Manchester for a gig," John von Ahlen continues. "Johanna lives in Manchester, so I asked her to record the vocals. She nailed it with a sound that exudes that sense of isolation and detachment I felt in Berlin."
"I was actually pregnant when we recorded the song and boy oh boy, I didn't realize how out of breath I would get carrying my daughter," Gervin laughs. "It did, however, give John wanted the vocal quality he was after."
The music video was filmed late at night in Manchester, UK and depicts von Ahlen and Gervin, dressed in black, walking alone in the city center. John von Ahlen chose locations that looked moody and bleak, in order to fit the sentiment of the song. "I've been directing music videos for over two decades, and it can be jarring when you have to step into the role of director with people you are close with, as I am with Johanna," von Ahlen reflects. "Luckily, Johanna's a real trooper, a professional who takes direction and never complains, even when it's two in the morning and freezing cold, like how it was on the shoot for Goodbye Berlin!"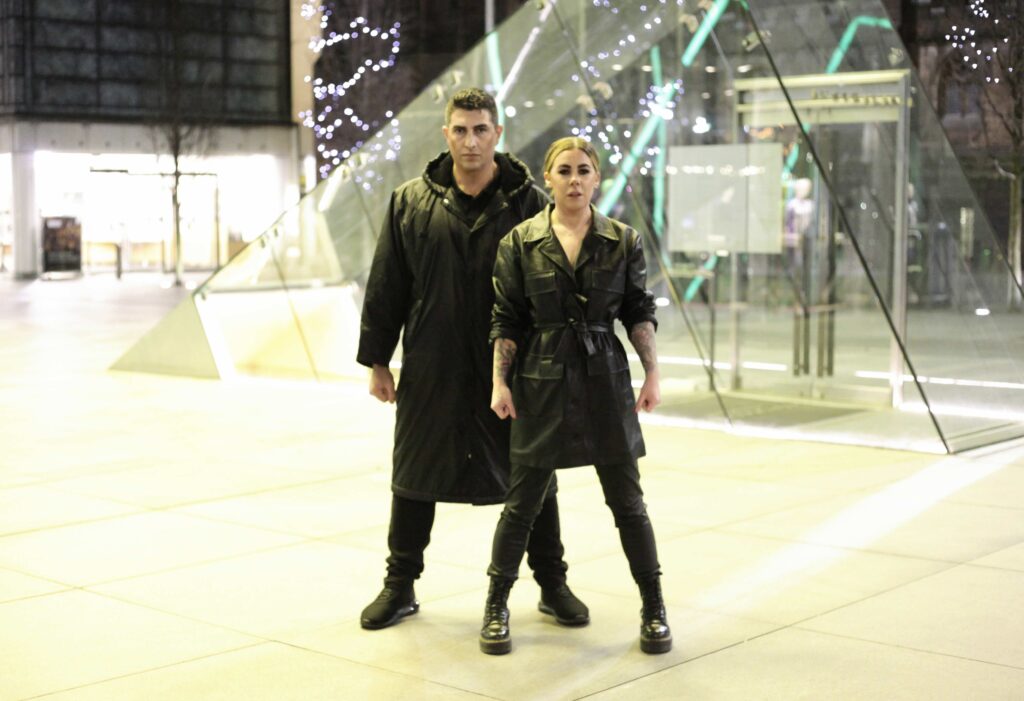 "Goodbye Berlin" is the second single release fromParralox's Genesis album. "Genesis is more mature than anything we've ever produced, especially in terms of its songwriting," von Ahlen contends. "When the band first started, we borrowed a lot from the 80s. We still do today, but to a much lesser extent. We're finding more of our own style and exhibiting our own unique perspective."
Parralox launched in 2007 when, on a whim, John von Ahlen collaborated with vocalist Rowena "Roxy" Martin for a track he had written, "I Fell in Love with a Drum Machine". The song became a hit and led to the duo recording their first album together, Electricity.
Now in its fifteenth year, the band has experienced several shake-ups. It currently features John von Ahlen as the band's lead vocalist and female vocalists Johanna Gervin, Jane Badler, and Louise Love. Ian Burden (formerly of The Human League) rounds out the band in the role of guest Bass Guitarist.
"I hope fans enjoy our new sound," John von Ahlen continues. "It's been a while since we released original material, and it's really so awesome to get this out there. It never ceases to amaze me when we get feedback on social media about the songs and videos, and it's really rewarding when people say they are inspired by the songs. It's the ultimate compliment."
"Goodbye Berlin" is available on Spotify and all digital platforms.
Visit https://parralox.com