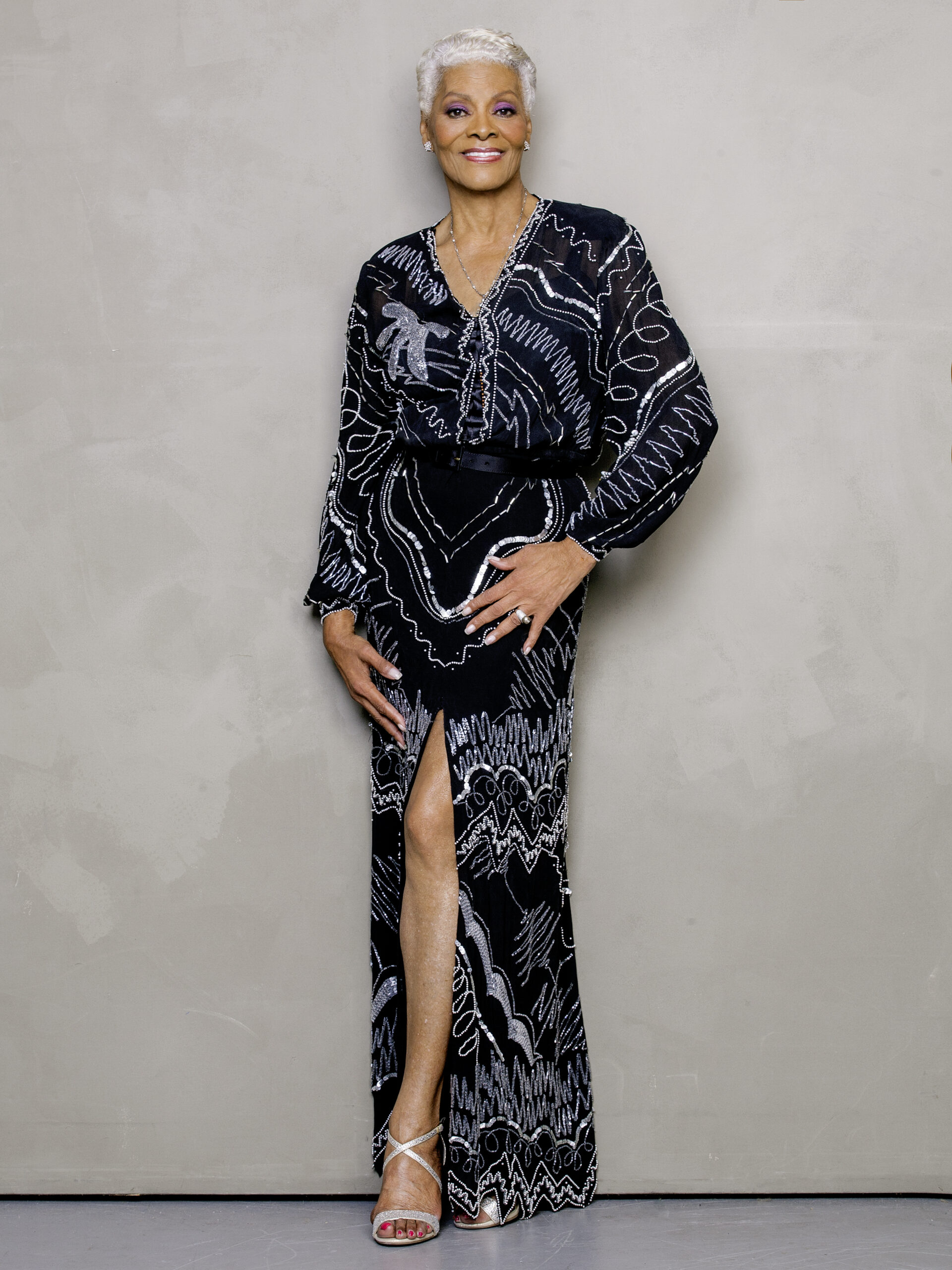 The commemoration of Lifetime Achievement Award recipient and icon Dionne Warwick will be celebrated with her very special 80th Birthday, along with Christmas, the most joyous time of the year, on Saturday, December 12, 2020 at 7:00 PM EST/ 4:00 PM PST.
Portions of the proceeds will go to benefit Hunger Not Impossible, a text based service that connects kids with families in need with prepaid, nutritious, to-go meals from nearby restaurants. "Every year, there are families that cannot afford to even buy basic foods for their children. With this event, we'll be able to help this wonderful organization with its efforts to feed kids" says Dionne Warwick.
Joining Dionne will be friends including Johnny Mathis, the Oak Ridge Boys, John Rich, ChloeXHalle, and Aloe Blacc. They will be virtually performing those magnificent holiday tunes from Dionne's best selling album "The Voices of Christmas". Join the most heavenly voices in the universe for this gala extravaganza. For ticket information, please go to: www.officialdionnewarwick.com. Here is my interview with Dionne.
Are you celebrating your actual birthday on the night of your spectacular event?
Yes, it is–the 12th of December.
You have had the most extraordinary career thus far. Do you recall a moment that changed the entire trajectory of your life?
I had a hit record. It's that simple.
So you then decided it was your destiny?
It was decided for me. It didn't stop at one. It keeps going. Fortunately, thank God.
You're doing your show with Johnny Mathis. He's an icon as well.
An absolute icon. John and I have recorded about four or five duets together. We did a tour together. John has been a friend since the beginning of my career. He's more family than he is a friend. We've gotten to be very, very close.
What was it like for you the first time you ever heard yourself on the radio?
I was in my car and [DJ] Frankie Crocker came on. I remember it as if it were yesterday. "Don't Make Me Over" came on and my goodness, I said "I know that voice!" I pulled my car over and turned up my radio as loud as I could. I opened all of my windows so everybody going by me could hear it. It was very exciting.
After so many hits, was there ever a time that you heard yourself on the radio and you lost that first excitement of hearing yourself?
That never happens. You're happy that people still want to hear you.
If the soundtrack of your life was recorded, what songs would be on it?
It would start with "Jesus Loves Me" and every gospel song that I have ever sung, and of course every recording I ever did. But it would start with that one song, "Jesus Loves Me." It's the very, very first song I ever sang in front of my congregation at my grandma's church. I was six years old.
You came from such a musical family.
I come from a family of singers. I sometimes sit in awe. All of these voices that I came from!
Have you ever had your ultimate stage fantasy?
Oh, my. I've had three or four of them that come to mind. Singing with Joe Williams, which was a thrill of a lifetime. Singing with Frank Sinatra and Sammy Davis Jr. and Johnny Mathis, Luther Vandross–the list is very long.
Is there still anyone that you wish to sing with that you haven't?
Yes, as a matter of fact. I keep saying this to everyone who has asked me the same question and I give the same answer: Earth, Wind, and Fire. Eventually, it's going to happen. I'm putting it out to the universe again and I'm sure that they are too. They're my ultimate group. I love them so very, very much. They are incredible. We have been procrastinating for years. They are absolutely the best.
Out of everyone on the planet, who are your biggest influences?
My family.
You are a huge family person. You raised your boys so well. They are so nice and talented. How did you juggle your career and still manage to raise your boys so well?
Absolutely, family first. You know their mother is crazy….I prioritized. My boys came first. Everything else came after. They were on the road with me during the summers. I had the opportunity of exposing them to different countries, languages and people, and now that they are grown, they go with me on the road again. So it came full circle.
If I could ask you any question in the world, what would it be?
None…It's true. Everybody knows more about me than I do, so there's nothing else to know.
Well, then, good, let's talk about this show. Do you have your costumes ready?
It's going to be casual. We're just going to be people. That's all. I think that's the best way to be. We can't socialize like we normally would during the holiday season and normally for my birthday, I usually have a huge party. Unfortunately, this year, I can't do it and it's a big one for me. But we're going to do the best that we can and have some fun anyway.
During these crazy times, a lot of artists say that it has been a very creative time for them since they can't do anything else. What is your point of view on that?
You know what? I have utilized this time. I am on the road well over 230 days a year. So very seldom do I get an opportunity to literally even look at my home or sleep in my own bed. So basically, when everything shut down in the entertainment industry and I was sitting home like everybody else, I got to know it very, very well and I'm loving it. I'm discovering rooms that I didn't even know were there. My bed is not rejecting me, and I'm able to get up in the morning and eat cereal or eggs and bacon and think of myself. I'm using it kind of as a vacation, so I'm not going crazy yet. I'm waiting for that period of time to happen to me, like everybody else. But right now, I'm just kind of enjoying.
What's the first thing you're going to do when all of this ends and it's safe again?
Well, I have tours that will be made up and I'll be going back out on the road and doing what I do best and enjoying it. And hopefully, those who anticipated my coming to them will be ready to accept me and have some fun with me, as I always do.
Will you be going back to Vegas?
That's anticipated, yes.
Is there anything else that you want to add?
I would like everyone to know that the celebration on the 12th of December will be my birthday and Christmas. I have a Christmas CD called "The Voices of Christmas" and the people that are featured on the CD will be at my birthday party, as well as my Christmas party. We are doing something that is so wonderful, I feel. I give myself a gift every year. This year, I'm giving the gift of giving. We have decided that we're going to be selling happiness at different levels for those who join my party, and portions of the money will go towards an organization called Hunger Not Impossible. It is basically to feed those who are hungry and cannot afford food and have not been able to eat, which I find truly appalling. There is no reason why anyone goes hungry here in the U.S., considering as much as we have. We need to make sure that this doesn't happen. So this way, those funds will go towards Hunger Not Impossible and we will be able to feed some people, and that will make me happy. That's my gift to me and a gift to themselves.
For tickets, merchandise and entertainment alerts go to:
OfficialDionneWarwick.com