Just in time for Valentines' Days, Zhana Roiya returns to the dance floor with her sweaty and sexy new club anthem, "U Sexy Mutha U."
It's the follow-up to last summer's "Lick Me Up," her #1 Billboard smash produced by Tony Moran and Dani Toro.  This latest groove is by producer/songwriter/remixer DJ Barry Huffine (Maroon 5, Kat Graham, The Housekeeperz) and songwriter/producer Stevie F, a former collaborator of Shep Pettibone (Madonna, Labelle, Real McCoy).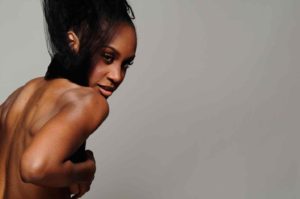 "I drew inspiration from KC and the Sunshine band for the track," explains Roiya from her New York City home. "I've always loved how they made songs that made ya stop what you were doing with a hypnotic and infectious hook. I wanted to capture that essence in the song."
The track is catchy and has an overall feel-good vibe. Stevie F's explosive lyrics with Barry Huffine's finely tuned production combine to give the song a depth that Zhana Roiya is able to sink her teeth into.   "U Sexy Mutha U" stirs a wide array of emotions from silliness to sexiness. It is hopeful yet,  at the same time, takes no prisoners. 
"We wanted to create a song anyone could relate to," explains Stevie. "What's more universal than desire? There's a time in everyone's life where their eye catches someone with a crazy sex appeal that really revs up their motor; someone they can't stop thinking about and who they want to be with."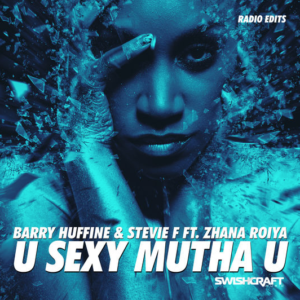 "I had been wanting to work with Zhana on a project for years," reflects Huffine. "Everyone in Dance Music knows how she's able to deliver a lead vocal that's simply amazing." 
Matt Consola of Swishcraft Music, the label releasing the single, agrees. "If fans knew how many massive club hits Zhana's been on through 90's and 2000's, under various names, it would blow them away." 
He commissioned  a slew of remixers for "U Sexy Mutha U", each offering an interpretation that takes the song to new and exciting territories.  "Clubs need a song like 'U Sexy Mutha U' right now because global current affairs are so dark and bleak," he explains. "All this division is taking a toll.  We need uplifting music we can escape into. Like the great Inaya Day says, sometimes you need to 'Take Your Problems to The Dance Floor,'" he laughs.
"I know in my heart that 'U Sexy Mutha U' will be a song to define the year ahead," adds Roiya. 
"U Sexy Mutha U"  will be available on iTunes and all music streaming services this Friday, February 9th. Visit http://swishcraftmusic.com .