Stephen Wrabel, known by stage name "Wrabel," has just released his new single, "love to love u," a joyful, feel-good pop song.
A singer, songwriter, producer and openly gay and vibrant artist, Wrabel has been busy, from singing on stage with Cyndi Lauper at her annual Home For the Holidays, to working with Kesha, to releasing his new single and delivering something new almost every week in April. All of this will be culminating with a co-produced track of a new duet with Pink. Watch for this song, "90 Days," to be unveiled April 26, on the new release CD Hurts 2B Human by Pink.
I spoke with Wrabel regarding his exciting journey, his new releases and his future hopes. Since his sensitive, affecting and heartwarming song "The Village," a ground-breaking song about teen transgender vulnerability and victory, I've been a personal fan and follower.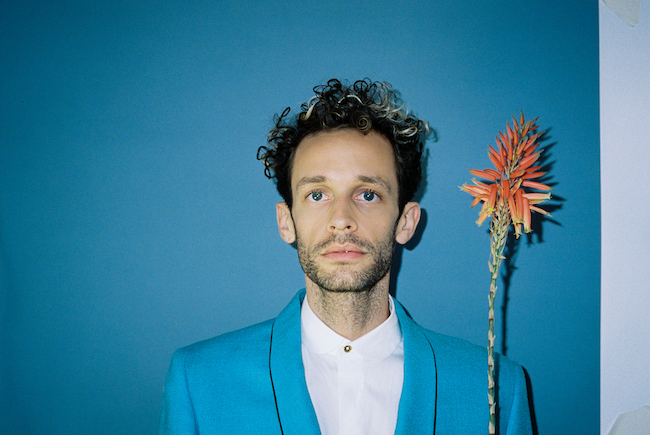 Wrabel, what have you been up to since we last spoke?
Oh boy, so much.
Let's talk about the new release, out today as we're speaking.
So, we just put out today a song called "love to love u." I wrote it with my friend John Hill, who's incredible. It's out! It's kind of the first new thing that I put out in quite a while. It's my first independent release, which is really exciting. There is kind of anxiety over this thing, but more so exciting.
I feel like the song is a little different than your others.
Yeah. A lot of people are saying that. It kind of feels like stuff I used to make. In some weird way it almost felt like I went back to my first EP. I remember listening to my first EP not long before going in with John to make this, and thinking that I used to not be scared of rhythm, like movement and stuff that was a little bit happier. I think when we wrote this we wrote it from a different place. I don't know, I don't feel sad. I could just feel kind of joyful. I knew it was going to be an independent release, so I knew I could do whatever I wanted to do. I think I tried to take advantage of that, and I think, "OK, it's Wednesday, what do you want to do today?"
I also feel it's more radio friendly or something.
Yeah. It's definitely a more positive vibe. It's not like every other thing that I write where it's, "OK, now cry."
I love your cry songs, but this one was also emotional in a good way.
Thank you.
Will you be touring to support the single?
I'm going out in May with Ben Platt and Ben Abraham for a few weeks. I'm excited. I'm just going out acoustic, and it's going to be cool.
Will you be hitting New York?
We are. We will be at The Beacon, May 14.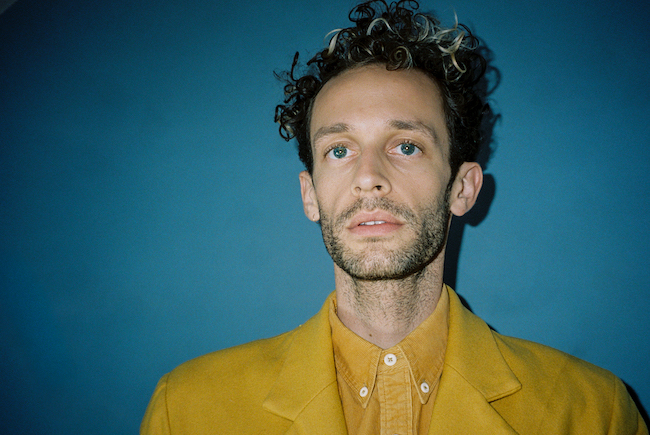 You've done lots of things since the last time we spoke. You played with Cyndi Lauper in December 2017?
OMG, that was so fun. I can't believe that I shared a stage with her.
What else?
For two months I've been in Kesha land writing with her. It was so much fun.
I interviewed her. She is fun.
Yeah, she's so much fun. Her writing style is so free. That's really inspiring. I think I wrote my new song like that. She definitely inspired me to try and think less, which is really hard to do. Over-thinkers unite. By the end of the month I have a duet coming out on Pink's record called "90 Days," which I am… every time I say it out loud I think I pee a little bit. I just can't believe it.
That is like the coolest thing in life.
I just can't believe it. I can't believe it at all. So I'm kind of holding my breath until the 26.
Is it a song you wrote?
Yeah, it's something we wrote, and it is kind of equating having to fall out of love with someone to someone becoming sober. Both of those things I've had to do too many times in my life. One of my favorite songs. It's very raw. Also I'm a co-producer for the very first time in my life, which having your first production credit on a Pink song is unbelievable. I'm honored, and I'm freaking out.
I feel like you're going to be someplace else in five years. Where do you want to be in five years?
I hope to just be making things that I love with people that I love. This kind of sounds cliché, but it's as easy as that. I hope that things are going well enough to be able to remain. I think that one of the best things that has happened to me in the past is [that] I try to be more choosy with what I'm spending time on. In five years I would love for that to be even more focused and to have more freedom to just be… if I love something, then that's what I want to do. If I don't love something then that's not what I want to do. I think that's where the best stuff happens too, very safe.
It's great to be able to pick and choose, even when writing an interview.
Yeah. There are some amazing people in this industry, and then some really not-so-amazing people. For me, I just hope to be making things I love with people I love.
It's pretty obvious with a voice like yours that singing is your destiny. What do you think you want to tell your fans and followers if you could tell them anything?
I think the biggest thing, which sounds so cliché, is I try to constantly remind myself and everybody that we are not alone, whether we are going through a good thing or a bad thing. There is nothing that we can go through that somebody else hasn't already gone through.
If you could have your ultimate stage fantasy, what would you need to happen? For example, pyrotechnics, or performing with someone great?
My favorite stage fantasy is to never be on stage with pyro again. Pyro scares me. The best thing I could ever, ever, ever dream of is to sing a song in a stadium with twinkling lights and Chris Martin on the grand piano. That would be a dream.
Is there anything else that you wish to talk about that I haven't covered?
Almost every week this month I'm putting something new out. So that's crazy to say out loud, too. I'm just really nervous and excited. It's a good time. I'm just so happy to be putting stuff out again. It feels so good.