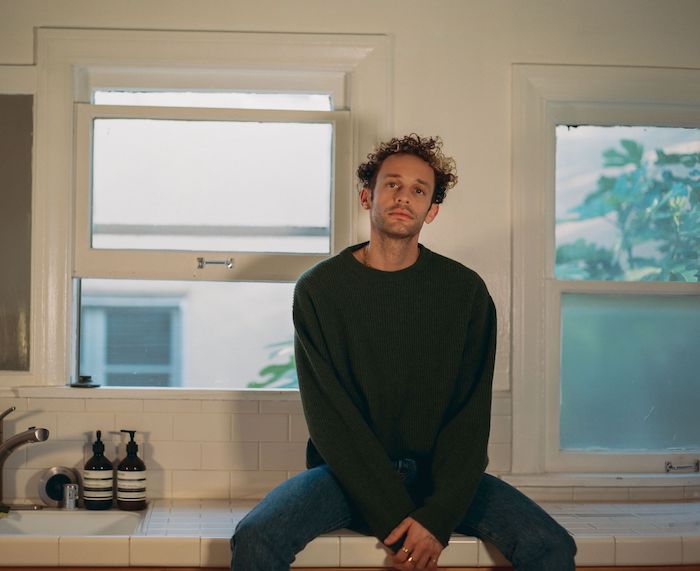 Singer-songwriter-superstar Wrabel has finally announced his highly anticipated tour and will be performing at the Bowery Ballroom in NYC on October 22. Wrabel will co-headline with Billy Raffoul; however, during his solo performances, he will be debuting music from his EP, "One of Those Happy People."
Recently coming off appearances during Pink's tour where they showcased their collaboration, "90 Days," Wrabel decided to go on a tour of his own. Aside from collaborating with Pink, Wrabel has also collaborated with and wrote songs for Kesha, Afrojack, the Backstreet Boys, Marshmello and others. However, Wrabel is a talented singer in his own right. His song "The Village" has become an anthem for trans youth in America. He has received a 2018 GLAAD Media Award nomination and his been amongst the top 100 in Out Magazine.
I'm excited about your tour.
I know, we started rehearsals yesterday. It's going really good. I'm excited.
What inspired your decision to tour?
I love to tour. With the new EP coming out, it's kind of the first thing that I want to do. It just felt natural to me. Here we go!
Talk about your new EP a little.
The EP came out Friday the 13th and is called "one of those happy people."
What kind of songs are on it?
There are some happy songs, which is kind of bizarre. Before I even put it out I saw a bunch of tweets from people saying, "Wait, Wrabel, you're singing happy songs now." I don't know what happened.
You OK?
I don't know. I've been the happiest now that I've ever been personally and professionally. I think that this is the first body of work that I put out on my own label, which is called Big Gay Records, which is hysterical.
That's a great name.
Thank you, thank you. It makes me smile every time I say it or read it or think about it. I think that creating outside of the label system, even just subconsciously, made me feel so wide open to just create whatever without trying to recreate anything that I've done in the past. So we wound up with this accidental body of work. It felt cohesive, and I made it with my friends. It was kind of the most natural feeling I've done so far, or one of the most natural. I was sitting in a room with some friends, and here's what happens: "I think I really like this. I think we should put this out." That's kind of how the tour came about. It was just a very natural feeling also. OK, we have the songs and Billy Raffoul, who I'm touring with on this co-headline tour—he's a friend and collaborator. That felt very natural. It's just been cool to be just kind of wide open and do whatever we want to do.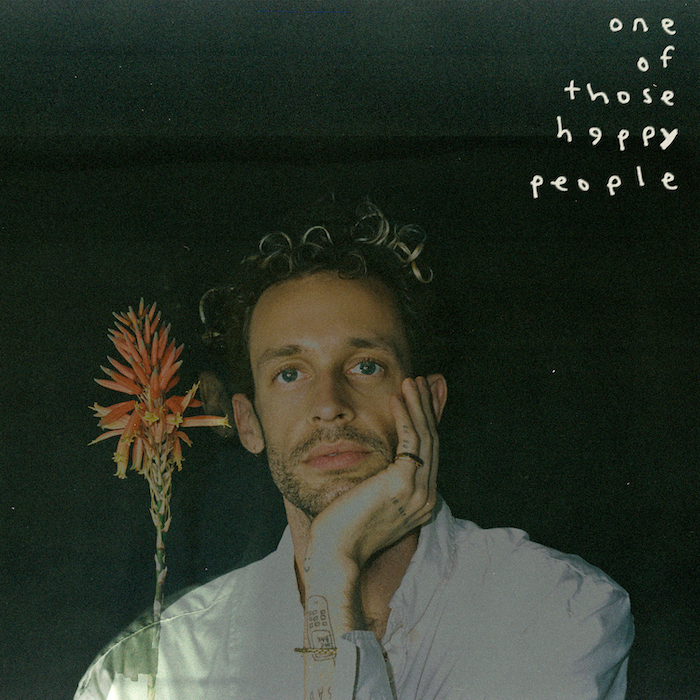 You've been writing for and with people for a while, all kinds of great people. You have a really good voice. I know that you've done appearances with people like Cyndi Lauper, Pink, Ben Platt and so many others. Is this your first headline tour, almost by yourself?
The first tour I was opening for Andy Grammer a few years back. It's my first independent one. I think it's my second headline tour all in all. It feels good. I love supporting. I feel so lucky to have gotten to support not only really great musicians and artists but really nice people. I feel so spoiled that I've gotten to share the road with people like Andy and Gavin, Pink and Ben Platt and Leon, all people that are really kind and warm people, which makes such a huge difference. But headlining is a whole other thing. It's nice to be able to have the feeling of ownership over it and just do what you want to do, and write songs the way you want them expressed. I'm really excited.
Where will you be touring: cities, states and how long?
It's through the month of October. I want to say we are playing 10 or 15 shows.
Where are you most looking forward to playing?
I love playing LA, New York, San Fran. I'm going to Atlanta, and I don't think I've ever played a show in Atlanta, so that will be really exciting. I'm doing Austin City Limits, which I can't believe. Then Nashville always feels like home. Chicago and D.C. I always love. I looked at the routing of it, and those are all my favorite places. I think it will be really fun. I've had that special night in so many of these cities. I'm excited to get back.
While you are putting out new material and touring and everything else that you're doing, are you working on new projects?
Yeah, I've been writing a bit. I'm putting together a full-length record, which I can't believe I've never done. That's the next thing in the world for me. It feels overwhelming at the moment just because of all the things that you just mentioned. They are more right up front in my brain, but as we knock out the tour and get into even the holidays and stuff, I have it blacked out in November to sit down and start forming this record. There are songs that are 10 years old that I still haven't put out and are so special to me, and then I wrote a song last week that I thought, "Oh my gosh I need to do that," and there are songs that I'm sure still need to be written. Whenever I think it's done I think, "Oh, not yet, hold on…"
If you could have your ultimate stage fantasy, what would need to happen?
A funny thing, if you asked me that three months ago I would've said I'd love to sing with Pink. She's just incredible. I just got off tour with her. I need to revisit that. I've always dreamed of touring with Kesha. I've played some shows with her, and I've also hitched a ride on her bus with her and just been a fan girl. But I think that would just be so much fun and so mushy, gushy to share the road with her. That would be so cool.
If you could have me ask you any question on the planet, what would you want me to ask?
Oh boy, I don't know. I love talking about what inspires my creativity.
OK, what inspires your creativity?
I mean, I think my favorite songs say something that I didn't know how to say, or express a feeling that I have that I don't even know the words for it. The first record that I ever got that did that for me was by this guy called Aqualung. He had a record called "Strange and Beautiful." That wrecked me when I was like 16. I feel like everybody, especially music fans, everybody that's driving in their car is listening to the radio. You know that feeling when you hear a song, and you're like, damn, I feel that, that's exactly what I feel. So for me that's kind of the point of it all. Just trying to tell a true story, sometimes very, very literally in my songs. Those moments when people come to the show, that's why I love touring, people coming to the shows and talking to me after and hearing them say, "You released that song, and that's exactly how I felt." Or, "I just broke up with someone, and this is how I felt." Or, "Me and my partner just got together, and we listened to this song, and it's our song now." Those are the best moments ever. For me that's kind of the point of it all, more than "listen to this cool sound" or "wow, the drum was really big." For me it's what's the lyric, or how does the melody move with the lyrics, or what does it feel like, and what does it say? That's what gets me going.
My favorite song of yours is "The Village." I don't know what kind of mindset you had to write it, but it is brilliant. Everyone who listens to it absolutely falls in love with it. Will you be performing it in New York?
Thank you so much. 100%. I would never play a show without it. That was one of those magical days when stuff was just floating around the room, and I was picking it up.