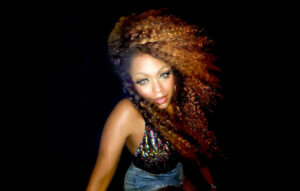 With all the excitement and hope generated by Trump's departure from office, pop diva Ultra Naté has decided to re-release her #1 smash hit, "Free (Live Your Life)", with fresh new remixes and a video.
The uplifting and empowering message of "Free" still resonates around the world with fans old and new.  The newly curated "Free (Live Your Life)" e.p., featuring reworks by KDA, Fracture, Ibitaly & Gregor Salto, B-Sights, John "J-C" Carr, Wendel Patrick and more, is being distributed by BluFire/Peace Bisquit.
"For many years I wouldn't even consider re-imagining and re-releasing "Free (Live Your Life), " says Ultra Naté, recently named among Billboard's "Greatest of All Time" dance artists.  "But there comes a time when the universe forces us to stop, pay attention and recognize that we are in a defining moment. That moment is now. There are so many around the world that need the energy, hope and empowerment that 'Free' embodies."
Ultra Naté is a world-renowned singer, songwriter, DJ, producer, label owner and promoter.   She has toured the world extensively, released numerous albums and multiple international hits.