The Powerhouse DJ Springs Into Full-Scale Production Mode With Three New Songs, Including Two Featuring Iconic Dance Music Legend Suzanne Palmer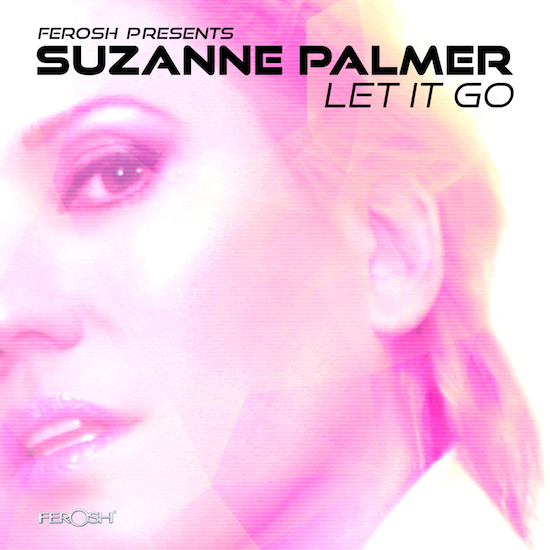 In the early 2000s, five powerhouse DJs ruled the gay dance floor. They were Manny Lehman, Tony Moran, Victor Calderone, Peter Rauhofer and the lone lady in the group, Tracy Young.
Today, Young is bigger than ever. She hosts a weekly iHeartRadio show that airs Saturday nights at 9 p.m., and when not on air, she is in the recording studio.
Young has built quite a reputation for herself in the booth, remixing a slew of Billboard #1s featuring Madonna, Cher, Lady Gaga and more. Earlier this year, however, she announced she would be shifting her focus to producing original music, and now, as her first works begin to emerge in time for spring, Young is showcasing a spectrum of musical styles that are sure to heat up a wide array of dance floors throughout the summer and beyond.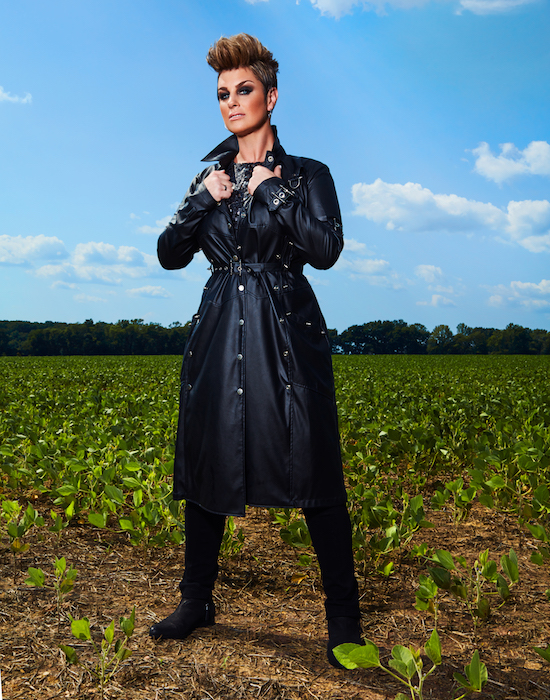 First up is "SCOPA," a tech house track with a dark, driving rhythm that sounds like the sequence track for an action film. In fact, if it were a movie, it would be two parts "Atomic Blonde" and a dash of "The Matrix." On the flip side are Young's celebratory tracks, the underground-sounding "Get Cha There" and throw-your-hands-in-the-air Pride anthem "Let It Go." Both mark Young's first-ever collaboration with legendary dance diva Suzanne Palmer.
What is like to be back on radio?
I love radio! It's what I know and basically how I started my career.
Even before clubs?
Oh, yes. When I started DJing in D.C., most of the nightclubs weren't interested in hiring a woman to spin the night. I was always turned away. However, I was very determined to get heard, and so I got a job in radio.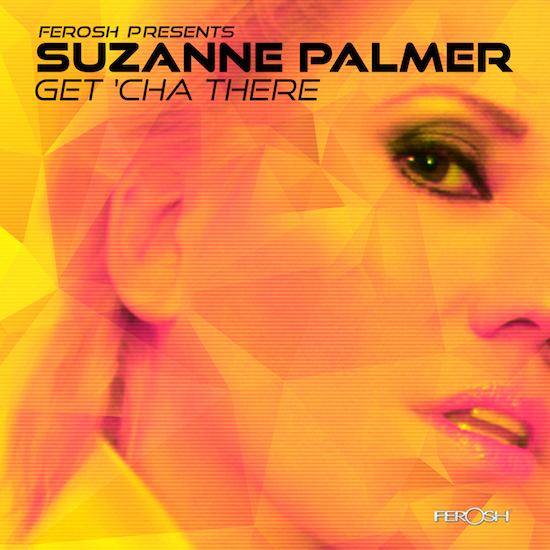 I remember you on the Donnie Simpson morning show.
Donnie is a legend and had a huge nationwide following at the time. It was a really big opportunity for me and paved the way to where I am now, at iHeartMedia, specifically Y100 and 93.9 MIA.
You spin all of today's hits on your iHeart show. Do those hits influence your own music?
Definitely. All music influences me in one way or another.
Your new songs with Suzanne Palmer seem tailor-made for gay dance floors.
Suzanne and I have performed together many times; however, this year was the first time we had the opportunity to get in the studio together. We didn't have a plan other than to write a few good tunes, have some fun, challenge ourselves creatively and musically. From that, "Let It Go" and "Get Cha There" were made. I hope people like the songs.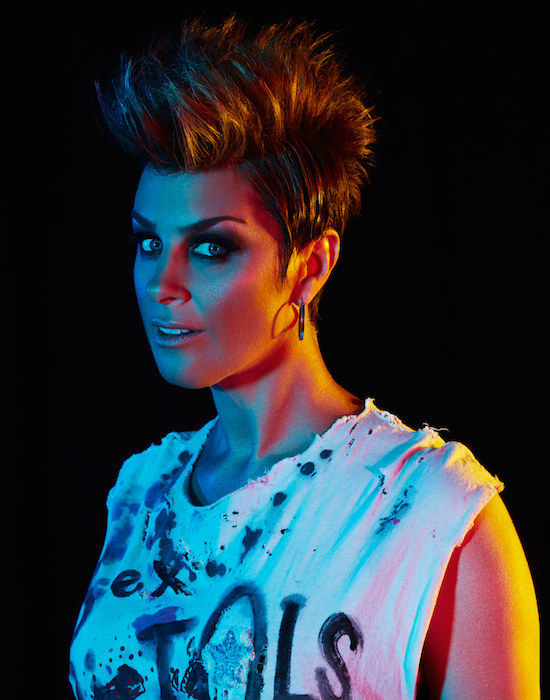 How can they not? They serve all the drama, the celebratory beats and heavy vocals that young queens crave. Your other new single, "SCOPA," on the other hand, is dark, trippy and probably more for the hardcore EDM scene.
"SCOPA" was something I did five years ago while living in New York. I was inspired by what I was listening to at that time. Ironically, it's very current today and I think falls in the genre of tech house. Having interest in all kinds music and genres can be a gift and a curse. Most producers have a style, and you know what a track will sound like before listening to it, but I like everything! From country to heavy, deeper, darker baselines, to pop and hard or classic rock…I love them all. I happen to love how "SCOPA" turned out.
Are you feeling more "SCOPA" or Suzanne Palmer these days?
Both! I think "SCOPA" has a personality all its own. I really, really love the track. I call it my darker, alter ego. But then there's my work with Suzanne Palmer. She is a brilliant artist. "Let It Go" caters to the big room, pop and vocally musical side of my personality. It's more of a classic type of sound. "Get Cha There" is something newer. I'm not sure how to classify it musically, but vocally it's very cunty. I hope to see a lot of drag queens performing to the song. Either way, I hope all are received well by the public. Remixes for all the tracks will be released soon!
"SCOPA" is available now on iTunes and all major online retailers and streaming services. "Let It Go" will be available on iTunes and all major online retailers and streaming services this week, and "Get Cha There" will be available April 20.
Instagram: instagram.com/djtracyyoung
Facebook: facebook.com/iamtracyyoung
Twitter: twitter.com/djtracyyoung
YouTube: youtube.com/iamtracyyoung
Soundcloud: soundcloud.com/tracyyoung
Website: tracyyoung.com
Wikipedia: https://en.wikipedia.org/wiki/Tracy_Young