Top NYC Entertainers: Ultimate Pride Explosion
Ultimate Pride Explosion will feature the best of the best in NYC nightlife during an exciting two-night extravaganza set to take place on June 28 and 29 at 10 p.m.
Superstars featured will be Randy Jones from the iconic Village People, Yuhua Hamasaki from "RuPaul's Drag Race," world-famous journalist and TV personality Michael Musto and the amazing Tym Moss.
Get Out! spoke with Producers Michael D'Antonio, Jason Chaos, Tym Moss and Yuhua Hamasaki In the hopes of getting a sneak preview.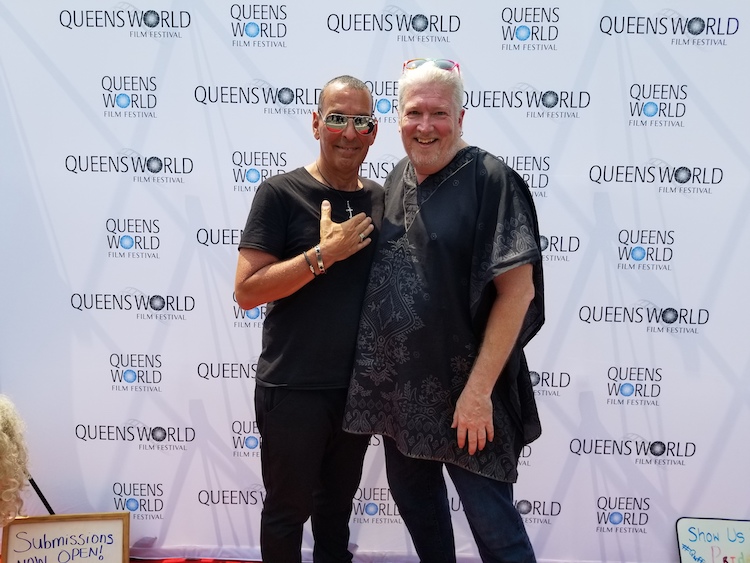 With WorldPride rapidly approaching, what inspired you to produce this extravaganza?
D'Antoni: Every event or production that I have ever covered as a reviewer or attended as part of a production team, I have always left saying, "I would have done this instead is this" or "I would have done that." I constantly and silently assess and critique my work and the work of others—combined with the fact that as a member of SAG & EQUITY I have been involved with a lot of productions, many of which have sailed, and many that have crashed! Taking all that I have learned over the years and combining that with my business savvy, I began to produce a number of smaller-venue shows over the years. Then I just felt it was time to punt from the 50 yard line! And anyone who knows me knows that "no" doesn't exist in my vocabulary. So here we are! Overall, what makes a successful production is the symbiosis and chemistry between the talent and producers. I couldn't ask for a better team, especially my friend and co-producer, Tym Moss. We are not only business partners, but we are dear friends. He (like me) is a consummate professional. Production wise, we are on the same page. Everything just flows. I have a feeling that this will be the first of many multimedia productions in store for the D'Antoni/Moss team!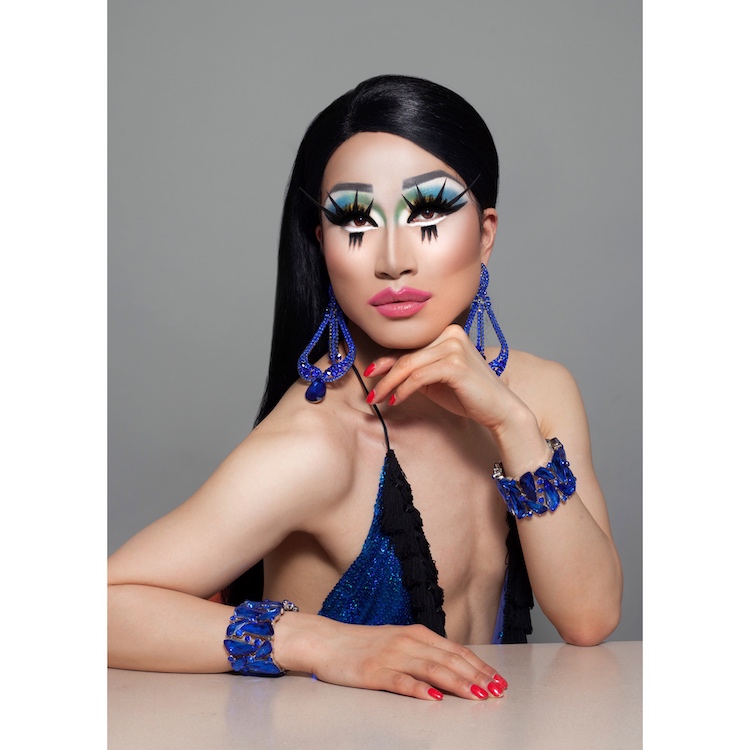 What can we expect from your fabulous performance, and will it be Pride inspired?
Moss: Eileen, honey, this will ALL be about Pride. One thing the LGBTQ community knows how to do is PARTY and CELEBRATE! But, I think it's very important to honor those that came before us, because if it wasn't for them, we would not be here having this fantastic event. As you know, this year, in addition to NYC Pride, New York is also hosting WorldPride and celebrating the 50th anniversary of the Stonewall uprising all at the same time. I will be covered in so many rainbows that the only thing missing will be a big pot of gold on my bottom!
How has WorldPride inspired what you plan on showcasing for this show?
Hamasaki: It has inspired me to do even better because of knowing people from all over the world are coming. People are coming from all corners of the world, and I want people to have the time of their lives, but most importantly, leave them feeling inspired that they can be truthfully who they want to be.
Without giving too much away, will you be including numbers from your one-man show?
Moss: Guurl, you know me too well! Yes, of course. I'll be pulling out a tearjerker from my cabaret show. I am going to see that everyone in the audience has fun, but also some deep, poignant moments to give them something to think about, and then back to a party. I want to make sure people leave in a celebratory mood, but I would like to strike a chord in their hearts too. That makes the experience more meaningful, I think.
What are you most excited for regarding the performances?
D'Antoni: What excites me the most about this production is the energy, compatibility and willingness to succeed from everyone involved with this production, and all the talent are bringing that energy to their individual performances. There is an old Italian proverb that says, "Everyone needs to pull on the same end of the rope in order for this to be a success." Unequivocally, everyone on our team is doing just that, as they are ready, willing and able to shine! I have not run into the word "no" yet, and I suspect that I never will. We are showcasing pure, unadulterated, name-recognized talent, with no egos! No prima donnas! No drama, just pure professionalism! Everyone is doing everything they can to make these two nights a major success. I am so impressed with all who are on board. I am truly blessed to be able to assemble such a fine cast, as I can honestly say that I hold all the talent associated with this show close to my heart. Each and every one I consider a friend.
What inspired you to do a Pride event like this?
Chaos: I got involved in this when Michael D'Antoni and Tym Moss reached out to me about throwing an event in one of the clubs [where] I throw exclusive parties. I said let's do this and support the Pride this year at the Producers Club, aka the club Chaos Factory, where I throw crazy parties after the Producers Club closes at 11 p.m. I take over the space and help other people throw huge events like this. I also support gay rights! Most of my promoters are gay or transgender, and if I had an opportunity to do something good for them I would any time.
It seems like you have the best and most popular nightlife performers standing beside you. How excited are you from your point of view?
Hamasaki: Super excited! The amount of diversity in the cast will show a variety of talents in NYC, where the Stonewall riots began 50 years ago. We are here to give the audience a purpose for visiting NYC for WorldPride.
Ticket information may be found here:
WorldPride
https://2019-worldpride-stonewall50.nycpride.org/events/nyc-entertainers-pride-explosion

EventBrite
https://www.eventbrite.com/e/top-nyc-entertainers-ultimate-pride-explosion-tickets-62277146622