BY Dominic Bruno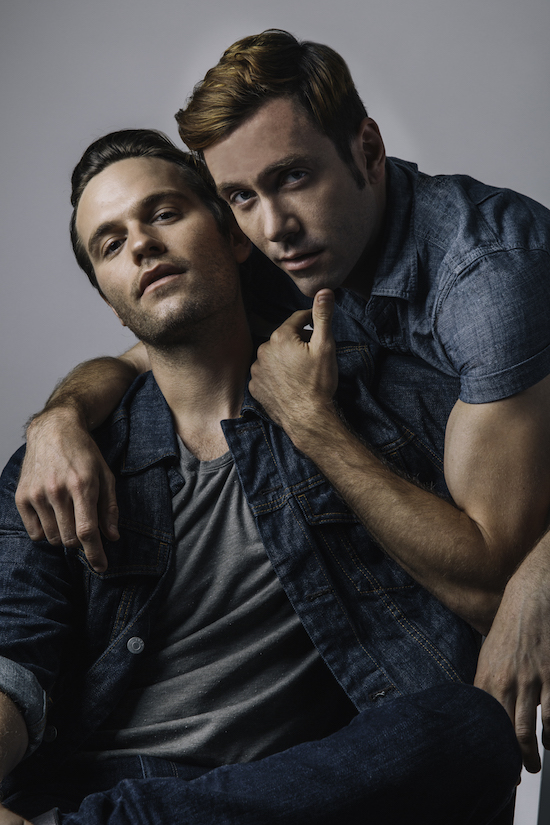 "Eastsiders" is hitting the road this season! The cast and crew drove from New York to Los Angeles, hauling a vintage camper trailer from the 1960s, shooting on location in 16 states.
Now on Netflix, the third season of the two-time Emmy-nominated LGBT series picks up on Cal and Thom, who are determined to make things work in their relationship. They decide to hit the road back west to Los Angeles to pick up the pieces of their old life, but are tested by an empty bank account, arguments about the future and an encounter with a handsome drifter that tempts them to redraw the map of their relationship.
"Eastsiders" stars Kit Williamson as Cal and Van Hansis as Thom. The show also features a slew of guest stars, including ABC's "Fresh Off The Boat's" Constance Wu, "Star Trek Discovery's" Wilson Cruz, "Dynasty's" Brianna Brown, "RuPaul's Drag Race's" Willam Belli and social media superstar Max Emerson. Controversial porn star Colby Keller also guest stars in two episodes as the sexy drifter.
We spoke with series creator and star Kit Williamson.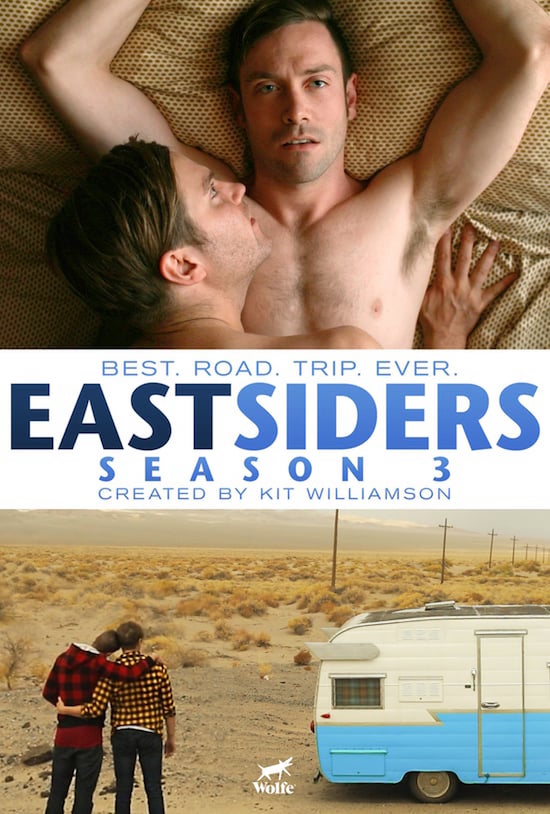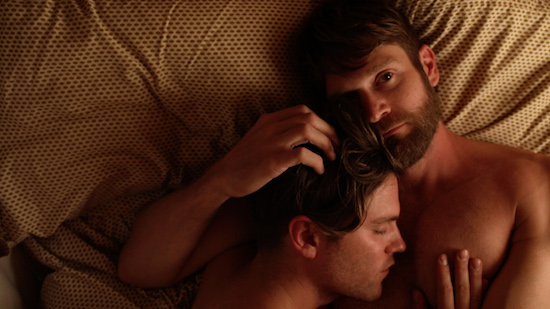 How has "Eastsiders" changed from its beginning?
The budget has definitely increased. We shot season one with basically no money. Now we have a shoestring. It's also expanded in scope a lot. The first season focused on two stories. Season two featured a large ensemble, and this season falls somewhere in between, with four episodes following Cal and Thom and two episodes allowing some of the
supporting cast to take
the lead.
What did you first have in mind when you created the show?
I wanted to feature complicated, flawed LGBT characters. I don't really relate to idealized representations of LGBT people, and I wanted the show to feel real, even frustrating at times. I also wanted the opportunity to play gay, because I'd only ever been hired to play straight nerds before!
So many of the actors from the first two seasons are now on major theatrical projects.
The large ensemble we created in the second season may be impossible to bring back together, because yeah, so many of the actors have blown up in the time since. Constance Wu is on "Fresh Off the Boat" now, Stephen Guarino is on "I'm Dying Up Here," Brianna Brown is on "Dynasty" and Willam is off touring the world.
Why did you decide to send Cal and Thom on a road trip for season 3?
We had to get the characters back to Los Angeles! I also love the tradition of the American road trip movie, and I wanted to stick a rainbow flag in that.
You shot on location in 16 states!
It was amazing. There was something particularly significant about shooting in Wyoming, in the middle of the heartland. It's such a loaded place for LGBT people, because of The Laramie Project, and it's also stunning—you get the sense of what it must've been like to cross the country back in the day. The sky's so big, it feels like you'll never see another person again.
What is one town or city that every gay person should experience?
I think that everyone should go up to Woodstock, where we bought our camper trailer! It was the height of the fall, and the leaves had all turned this incredible orange color. It's not hard to get up there from New York City.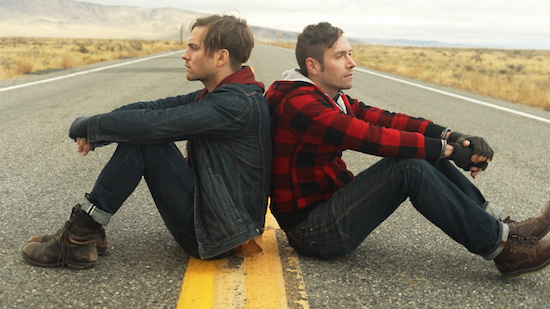 Let's talk Kevin Spacey and the impact his scandal had on his projects.
I think that Netflix made the right call by continuing "House of Cards" with Robin Wright as the lead. It would've been terrible if all of those amazingly talented people lost their jobs because of the actions of one person.
Did you worry that Colby Keller coming out in favor of Trump might have an impact on "Eastsiders"?
We were actually on the road to meet Colby in Idaho when he first made his Trump comments, and it was a pretty stressful situation. Fans of the show probably know that I was a really vocal Hillary Clinton supporter. Ultimately, I decided to move forward with Colby, because I wouldn't want someone to fire me for my political views. I understand that some people might not respect that decision, but I stand by it.
Did you ask Colby to cool it on coming out with any more statements?
I definitely wasn't thrilled when he doubled down in "The Advocate," but I don't have any right to tell him what to do. He has his beliefs, and I have mine.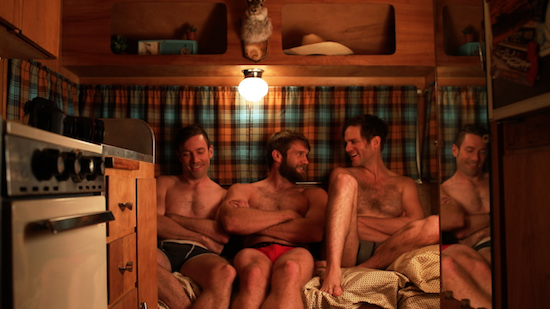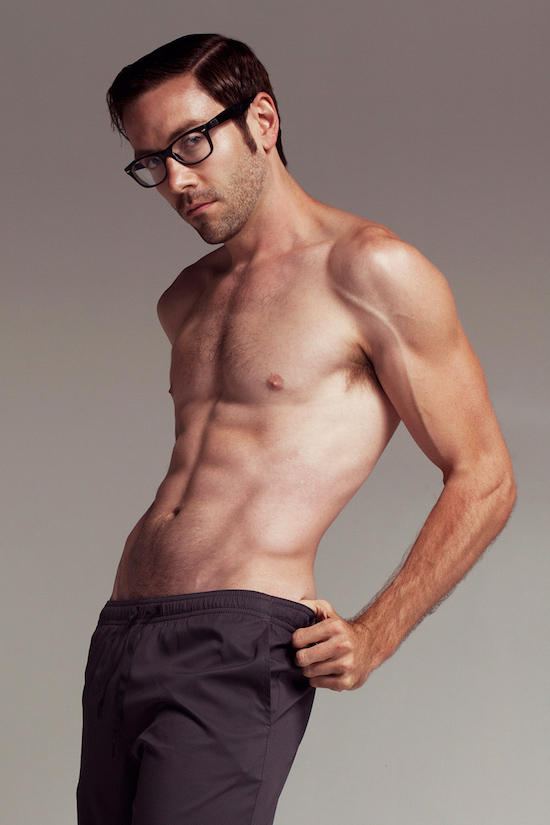 Will you cast him for season four?
I'm not thinking about season four just yet, but I do feel Colby's part was self-contained in season three. It's a two-episode guest star.
Whatever I think of his political views, I like him as a person, and I do really like how his scenes turned out.
What's the biggest lesson you've learned from creating, writing and producing your own series?
I've learned to stay true to myself and make the show that I want to make, rather than try to anticipate what other people might want to see. I've also learned to be careful who I rely on, especially with a budget like ours. Lastly, I've learned that having good actors fixes everything.
You're not thinking about season four yet, but if there is another season of "Eastsiders," what's one thing we can expect?
All I'll say is, there will have to be at least one wedding.
"Eastsiders" is available worldwide on Netflix.