This year's Glam Award spectacular is set to take place on January 21 at 8 p.m. The event, honoring New York's fabulous nightlife, will be hosted by Thorgy Thor and Peppermint, both "RuPaul's Drag Race" alums. I caught up with Thorgy in between her very crazy schedule to share some of her points of view on this very prestigious event.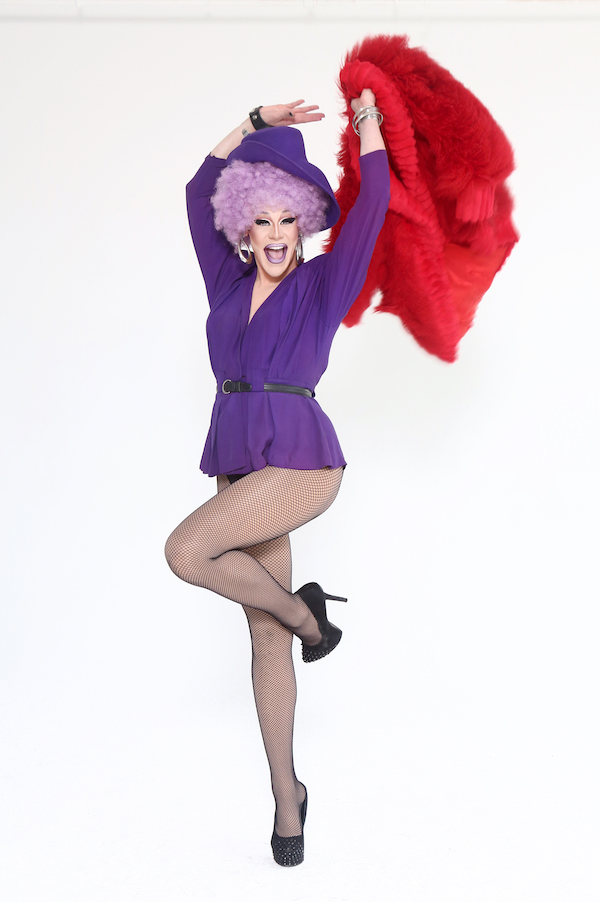 What does hosting the Glam Awards mean to you?
Well, I'm honored to be asked to host this year with Peppermint, because in this fast-paced, ever-changing city, it's comforting to still call New York my home base and have the honor of making fun of everyone on the mic at this ridiculous event.
What's the part of the evening that you are most looking forward to?
Actually enjoying [it and] watching the show! I've hosted the Glam Awards in the past as part of a trifecta (Bianca Del Rio, Michael Musto and myself). I changed outfits six times. TOO MUCH. I gave EXTRA. So, this year, I will be hosting and watching the performances. I'm also looking forward to Lady Bunny bungee jumping off the roof at the end of the event.
Since we last spoke, what have you been up to?
Well, I'm ordained to officiate weddings, so contact me if you're getting married! Before I moved to New York and dove into drag culture and nightlife, I owned my own company and have played violin at over 1,000 weddings. I love weddings! I took a dare to get a tattoo, which i didn't know what I was getting before I got it (that was the dare!) I finally watched "Star Wars." All of them. And traveled the world.
Aside from hosting the awards, will you also be performing?
Can't say just yet, but MAYBE. It's what I live for. We still have a month of planning. I'm sure Cherry will do her magic to convince Pepp and myself.
Is there anything that you'd like to say to this year's nominees?
Nice to meet you! There a bunch of new energies (as there are every year) to the mix, and it's great that New York is alive and f'ing sh*t up! Let the world have it.
Are there any new projects that you are working on?
Oh jeez, where do I begin. "RPDR All Stars 3" really caused me to put a hold on some larger projects I've had on the burner—Thorchestra, Shel Silverstein poems live, Thorgy Does Children (a one-woman children's show for adults) and "Thorgy in Love." It's funny, "Drag Race" has really proven to me that I need to throw myself back into theater and performance art as opposed to living in clubs. It's where I'm meant to be. That or "Survivor."
Thorgy will be competing in season 3 of RuPaul's Drag Race All Stars premiering on January 25, 2018. The show will air on VH1, and on behalf Get Out, we'd like to wish her the best of luck. Aside from the All Stars and hosting the Glam Awards, the overwhelmingly popular queen will also be performing at Town Hall on March 23 at 8pm in the "Haters Roast", presented by Murray and Peter.
for tickets VISIT : www.GlamAwards.net