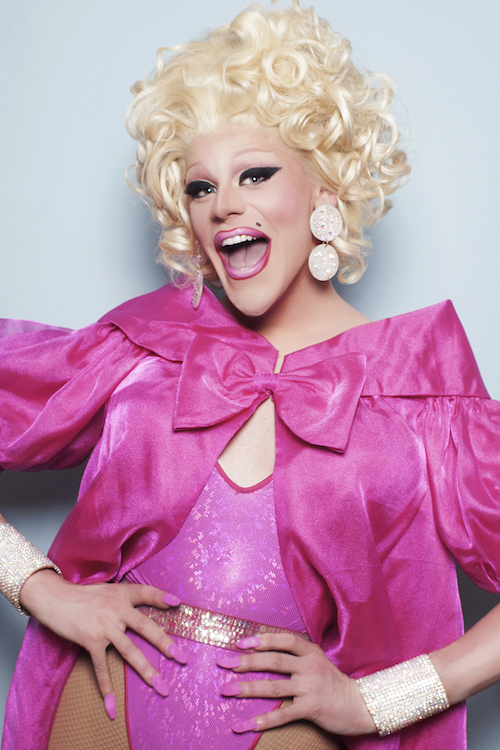 "RuPaul's" contestant Thorgy Thor will be making an appearance with Kashi, Bob the Drag Queen, Wrabel, Betty Who and others on an innovative LGBT cruise beginning February 17, 2019.
Known for her music, comedy and unique look and fashion, Thorgy plans to take the boat by storm (no pun intended). We shared questions and answers regarding her performances on the cruise.
What excites you most about going on this cruise?
I've been a Kesha fan for a while, mainly because she was always drinking whiskey in all of her videos and reminded me of all of my friends growing up in high school on Long Island. So I was thrilled when she personally invited me! To be completely honest, I'm not much of a cruise fan, hahaha. I'm an indoor cat, not a beach tanner, so the thought of running around in drag in broad daylight in 90 degrees makes me question whether I've lost my mind saying yes to this. I'm an entertainer, and I love people, and I love working, so anchors away!
Have you ever done anything like this before?
I've been on a bunch of cruises with my family when I was younger, so I know what to expect with the travel and porting in beautiful locations; however, never with 1,000 rainbow-clad crazy Kesha fans running around half-naked screaming and having a blast. So, no, I've never done this before!
Will you be performing with either Kesha or Bob the Drag Queen?
I haven't finalized any show details yet, but I have organized some ideas in my head of what I'd like to do. Good idea! I should call Bob and discuss. Good suggestion! I attended Kesha's concert a few months ago at Jones Beach and went backstage to pick her brain about all this. She said, "Girl, you do YOU and shine!" So I'm just going to do whatever the F*CK I want to!
Aside from the cruise, what are you up to?
I'm happy I have months to prepare for this, because I have been so busy traveling non-stop and jumping from one project to the next! Besides appearing at some major clubs in the U.S., I just wrapped on a Roast Tour in the U.K. with Klub Kids and now being thrusted directly into a 30-city MP Present Xmas Tour (which I could not be more excited about this season!). I also just finished a live reading of OMG…Broadway, a new musical. I read alongside Bonnie Milligan of Head Over Heals and the one-and-only Sally Struthers! Add to this schedule filming a new reality TV series (shhhh, it's a secret!) that is set to air mid-January, I believe. I am also now creating my 2019 Thorchestra tour starting in Canada and working my way down and across the U.S., so stay tuned at Thorgy.com for upcoming dates and ticket info. Buy a ticket and support the arts…and ME, because I'm incredible!