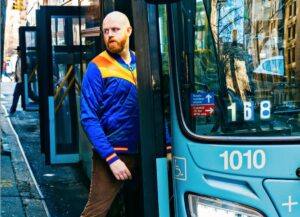 Kyle Motsinger will perform his new song, "Bad Years," at Stonewall on February 20, as part of Freak Out, The house of Dandridge's monthly variety show featuring local LGBTQ artists.
In the song, Motsinger reflects on the long and difficult road he has travelled from a small, conservative town of five hundred people near Peoria, Illinois to NYC, in the pursuit of his rock star dreams.
"It's been challenging with daily obstacles like waking up to find my bank account overdrawn and having to call mom and dad for grocery money," he admits.  "Or promoting a show at the venue I always dreamed of playing to only have one friend show up.  It can be pretty humiliating and soul-crushing. You start to wonder if anyone cares or if you are even talented."
The alternative rock anthem is a theatrical song that features many talents from the New York theatre stage including Broadway pit musicians Janey Choi, Conrad Harris, Mark Kosmala, and Joel Lambdin. Broadway's Trisha Jeffrey (Rent, Little Shop of Horrors, All Shook Up, and Motown the Musical) and NYC actor Jason Pintar provide the background vocals.  NY Drama Desk nominee Mark Hartman plays piano.
"The message of 'Bad Years' is a hopeful and encouraging one," Motsinger continues.   "It is about how things can and will get better if you hold on.  One day, you will look back from a better place."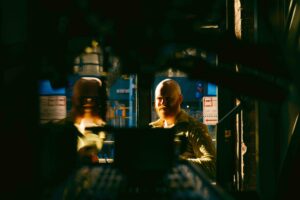 Kyle Motsinger has released two full-length albums, Far Away and Any Way I Want It To. He's also released six singles including "Dark Shadows", based on the gothic sixties' series and film by Tim Burton.
He feels he has matured as an artist, and that it shows in his music.   "I think 'Bad Years' is the best piece I've written so far.   I'm proud of it and I really believe in it."
"Bad Years" is the first of several stories Kyle Mostinger will be sharing in the next few months.
Kyle Motsinger's "Bad Years" is available on Apple Music and Spotify.   Visit www.kylemotsinger.com.  Follow Kyle on Instagram @  kylemotsinger