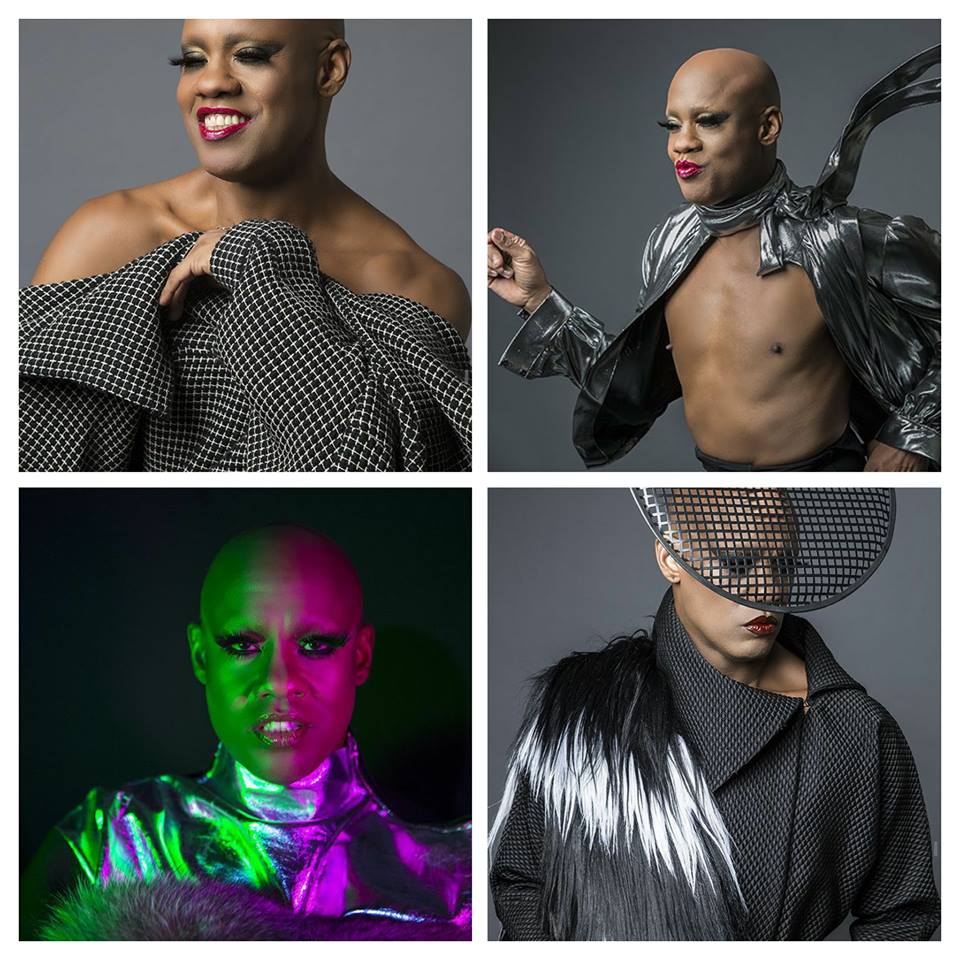 Kevin Aviance has always been an enigma. Gender was a construct for him before it was trendy, and he has constantly made it a point to tear it apart. After taking a much needed break, Aviance has returned to the limelight with a recharged perspective and is fully poised to continue "serving it to the children" of a new generation. I sat down with Aviance to talk about where he has been, what inspires him to create some amazing new music, and how seeing a reflection of the ballroom culture on Pose can be life changing for some people.
You're back and heading to Paradise in Asbury Park this weekend for a little pre-holiday festivities, and the children are buzzing! What can we expect from Kevin Aviance now? I am very excited! I love Asbury Park, it is so close to the city also. I love it in the winter and in the summer, I just love it there!
You are once more in the public eye and it is great getting to see you back and on stage again. What has it been like being back? The break is definitely something that I had to do, it was going to be tragic..I had to take care of myself. After the beating (Aviance was attacked in June of 2006 by a group of men and severely injured him), I did not really now what to expect and did not realize all of the trauma that your body and brain can go through, it can be very traumatic. I just went and got myself some help and came back. People tell you every day who they are and that they are concerned, but you know how good you really are when things are going really well. When they are not going on, those people are still there. That is what surprised me more than anything. People wanted me to be good and be happy; they did not need me performing again necessarily, they just wanted me to be happy and healthy. That really rang and popped for me and it is amazing.
We all remember the glory days of seeing you perform while the legendary Junior Vasquez performed, and those nights are some of the most captivating ever seen in New York City nightlife. You recently performed with him and the magic was definitely still there. What was it like having the band back together all over again? Junior and I, we are like two Lego pieces. Whatever the mold is or the production that is happening, we come right back together again. We don't even talk about the past, we talk about what is going on right at that time and it is magic. It's always like, what are we feeling here, what are we feeling there, and we just go it. It's amazing like that.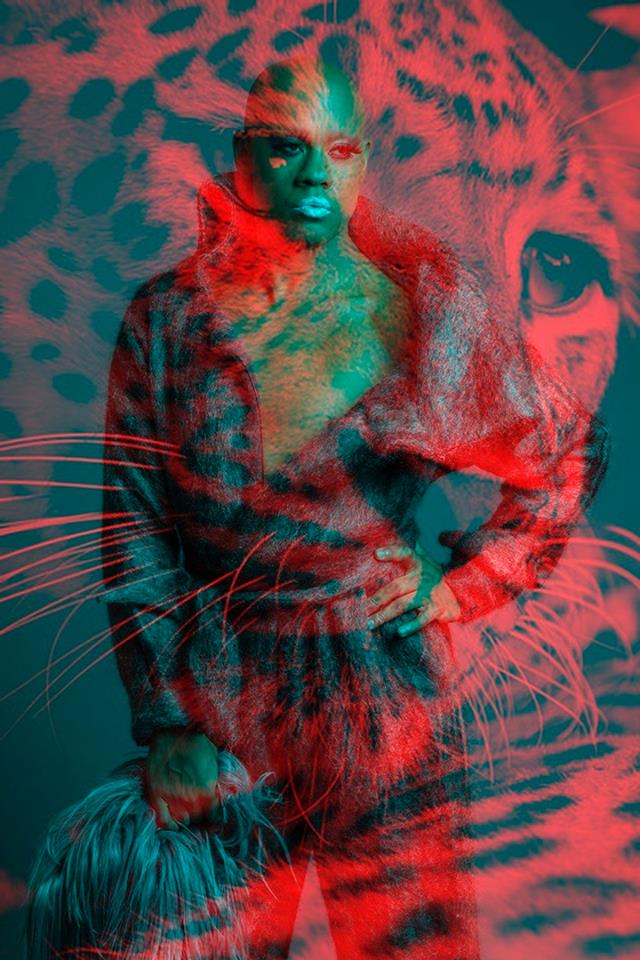 Your music was an archetype for a certain type of dance music and defined an entire era of New York City. What is it like looking back on it now? That question is fierce (laughs)! I think that was right before the economy went down again. The music was out there, I was traveling so much, and I was taking sometimes seven people with me everywhere that we went, and the ticket was being paid for; that was the entourage era. That era was so fab, girl. I could take a bunch of friends to Virginia, to Florida, and just ask if they wanted to come, and they could join me. It was wonderful and we were just carrying on! The clubs, flying to London, going to Paris, it was really just carrying on; the nineties were absolutely no joke!
Are you able to look at your own music from a different prospective fro the rest of us and see the influence that it had on the culture? Or is it different because the music is your own creation? I learned one thing from Grace Jones and that is she only listens to her own music and she only plays her own music for her background for what she does every day; I applied that as much as I can in my own life. I love music all together, I love everything, I have a huge obsession with music and I listen to everything. When it comes to my own music, it's different-I have been writing right from the first album. For the first album, I had never written before. Then I would work with the writers, try to get myself to a certain level, then working with people like Tony Moran, I never knew that my life could be like that. I always wanted it to be like that, but had not done the preparation to get that. For it to happen-I cannot complain about it. The music, I don't know where it comes from. I am musically inclined, I have studied music, and I am a gospel girl. It has been a blessing; I have no complaints about it at all. I love the evolution that I have gone through. Sure, I wish more music would have come out but I never stopped doing music; I have always kept releasing something.
Your single "Cunty" was more than just a fierce club track; it defined a certain era of music and the word has remained a crucial part of the lexicon! Oh yeah! The song is believe it or not, twenty two years old! I just finished doing it at Ladyfag's recent party, and that track is still there. It holds up fierce. The kids were really young, and they were living for it, it was amazing. That song is hard to do I will say that; the original mix is fourteen minutes long!
I got the privilege to see you do thirteen minutes of Donna Summer's "MacArthur's Park"; you certainly do love an extended mix! I love it, that is my favorite song in the world! That is one of my favorite records to perform, I love it.
The era of drag that you helped create was like lighting in a bottle. With the innovation of shows like RuPaul's Drag Race, how do you think a queen with your individual perspective fits into today's world? I think it's a great thing. Listen, when I was coming up drag was about the personalities and now it's about the characters. That superstar, that Andy Warhol and the Club Kids, that is what we came out of. I respect RuPaul and what she has done and what she has brought to light. It is amazing how drag has become so big, and how people are obsessed with some queens @ DragCon. Seeing these young kids, it's mind boggling. Am I jealous or upset?-no. It has helped all of us so much, you just keep it moving and stay true and respect those doing it and you will get the respect back. Go past the makeup and the heels and wigs, really get into the artistry and leave a legacy. The look may be ovah, but you want people to write books about you. You want to leave something so they will say "Miss Thing was here"!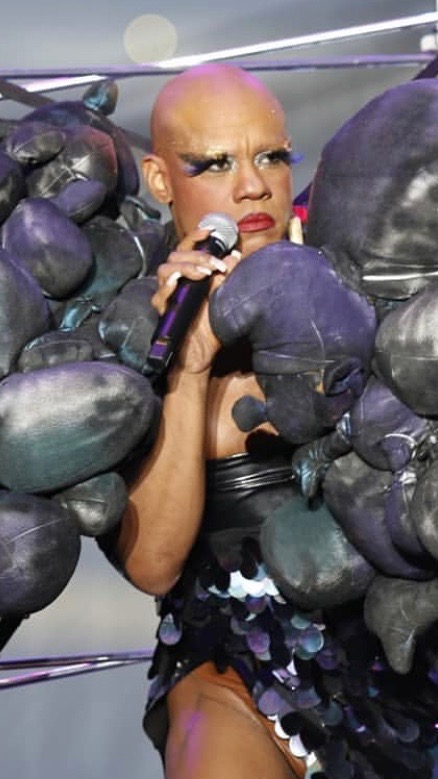 Part of your legacy will be the House of Aviance, and so many of you have moved on to do some amazing things. The ball culture is now getting a whole new life with "Pose" and a renewed interest. How does it feel to see a culture that you came up in getting the respect and attention that it deserves? The ballroom is where dreams come true. I look up to the ballroom and thank God for the ballroom. The ballroom is the ballroom and the ballroom belongs to them. The show comes off as educated and it is so important that we hold onto something that we have. Voguing is a gay dance; that is our dance. If people see the power in that, and see that a subculture can develop a style of music and a dance, your job is fierce girl. Now that we are flourishing, we can do so much, but what about our communities and how are we helping them flourish? I am so proud of the black and Latino and brown children, it's hard out here. When you're in this world, lets be real. When you see something like "Pose" on television and you see people like you and you see your own story-it's amazing. It's about representation; there is a little child out there who has gone through trauma and trying to survive they may see one thing that will push them through to be great-that is what matters.
What does the next iteration of Kevin Aviance's story look like? It's called "The Black Queen", that is what the album is called and it will be out before World Pride, so it'll be out in May. A couple movies may be coming my way and I am working on some other projects as well. In the past, I was a "queen" honey; things that I have experienced, and other things that I can't remember half the time! I just thank God that I am in my position now and we are talking about the future; that is what I am happiest about. I love that I have allowed myself to be a sponge and take every day and see what I can learn every day. That has been a great thing for me and now other doors are opening up. The club life is totally different; I can't give up Kevin Aviance and stop performing. I thought that I could, but thats not what happened honey. Life is performance.
What inspires Kevin Aviance and the performer and creator that you are now? I had some inspiration for a song and, as a research queen, I was looking into it. My friend said to me "girl-do me a favor, can you just use yourself". She told me "you have done so much, just try to inspire yourself". When I did that, she came out differently now, things came out differently. Many thing I did before I did not have a lot of voice to it, because I really did not talk that much. I did it and that was the end of it. Going back and looking at all of the things I have done, it has already been written, what works works. It's kind of interesting going back to my own past performance wise and using it for something totally different. That has been really fun, to restructure and redo things like that, and it has been fun. I love fashion and it really turns me out. Looking at the fabrics and things like that, that is where I really find inspiration.
Kevin Aviance will be performing at Paradise in Asbury Park on December 20th.
First and Second photos courtesy of Thomas Evans Photography
Third photo courtesy of Kevin Aviance