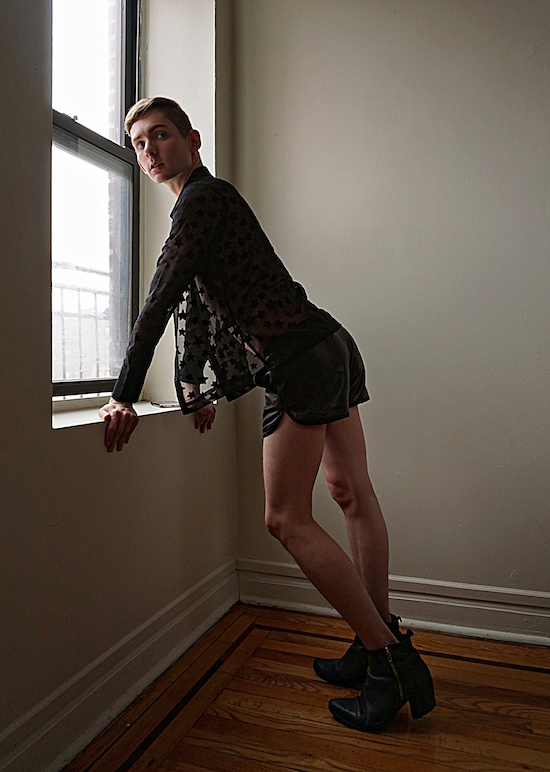 A few weeks ago, Southern Belle C invited me to the premiere of "Cruel Intentions: The Musical" at (Le) Poisson Rouge. "Cruel Intentions" is one of my most guilty pleasures; I said yes before he could tell me my response was time sensitive.
We arrived early, both to get good seats and dinner. While waiting for our wine and spicy tator tots to arrive, I asked where his boyfriend was.
"Busy at work," he said, "and afterwards he's going to watch Georgie, so we can go out." Georgie, I haven't mentioned, is their German Shepherd.
"Aw, Georgie," I smiled. The Ex Fiancé and I adopted a dog together in Iowa (who now lives with his sister in Minnesota). I'd love to have one in the city, if I thought I had the time to take care of one. "How is Georgie?"
"Georgie's been spoiled rotten after my boyfriend and I opened a joint bank account." I'm glad we hadn't gotten our wine, because surely I would have spit it out. One thing The Ex Fiancé and I did not have in Iowa, or anywhere for that matter, was a joint bank account.
"That is a terrible idea," I blurted out. The waitress brought our drinks and tots – I put one in my mouth, if only to shut myself up.
"No, no, it's not a 'joint account' exactly. It's for Georgie."
"You got a bank account for your dog?" I asked with my mouth full. "But a dog can't use a credit card. Dogs don't have opposable thumbs."
"What?"
"Their thumbs," I said, motioning both of mine downward.
"Why would you need thumbs to use a credit card?"
"I don't know! Their paws are too big to punch in the pin!"
"It's not for the dog to use; it's for my boyfriend and I. We put money into the account when we have it, and then we'll have money put aside just for her if anything comes up – vet visits, whatever." His smiled mischievously. "But I keep using the card to buy her treats."
I drank my wine greedily, knowing that dog would have a better life than me.
The show was absolutely incredible – when Kathryn sang "Only Happy When It Rains," I totally lost it. Afterward, while we drank like we were 19 again at Boots and Saddle, I couldn't help but compare our lives. Will I ever move in with my boyfriend? Will we get a dog? Will I be telling my friends, "We got a joint bank account – don't worry, it's for our dog."
For nostalgia's sake (and because of tequila), I opened Instagram and looked up The Ex Fiancé. The newest picture was him, his boyfriend, and – their newly adopted dog. The timing was uncanny.
I swiped Instagram away before Southern Belle C noticed what I was doing, and asked for another shot of tequila.