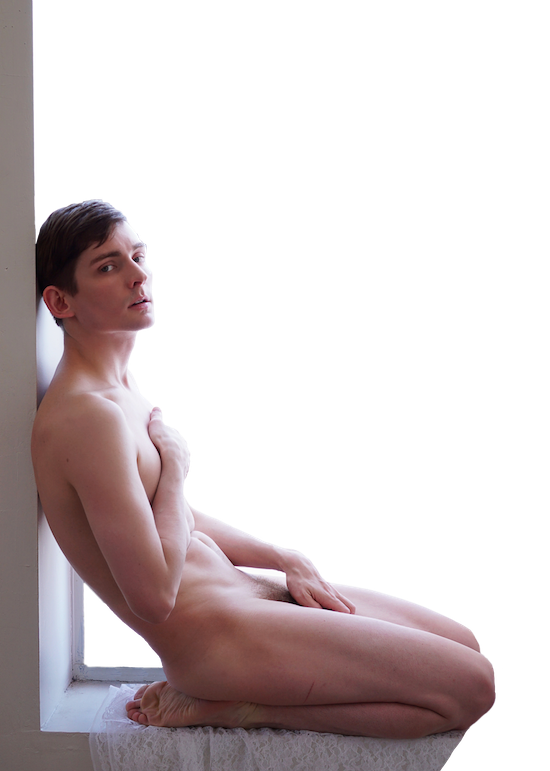 Flash forward: one year later.
AJ and I break up; I go home with a stranger; I have two-second sex with an old friend I ran into at The Ritz. (What a fucking recap.) And then, after all of that, C reaches out to see how I'm doing.
When he did, I honestly wasn't sure. I was working on some of the best writing I'd done in years, but a lot of it was coming from a place of loss and regret.
I didn't tell him all of that. Instead, I told him that I was doing surprisingly well since the breakup, and that I thought I looked five years younger—and that last part is absolutely true.
"We should get a drink and catch up," he messaged me.
"That sounds suspiciously like a date," I teased.
"Are you saying I'm finally getting date number two?"
I stared at my phone a moment, deciding how to respond. "No. Not date number two: It's more a re-do. Or, simply, a first date."
"Sounds good to me."
I met him at his apartment, golden sequin jacket ready for a reveal underneath a wool coat. He came outside and walked me to the Brooks Atkinson Theater. "Wait—did you get us tickets to Waitress?"
"The guy who runs the box office is a regular at my restaurant," he smiled. "I've been after them for a while."
On our way in, the doorman asked if we had any bags for him to check. "No baggage," C said, smirking at me.
"That's what they all say on first dates," I shot back. The doorman didn't smile.
Once in our orchestra seats, we overhead someone in the row behind us humming "When Doves Cry" by Prince. "I always had a crush on Prince, growing up," he said.
"Then I am not your type," I laughed.
"No, you're definitely my type."
"I'm really more princeSS than Prince." He chuckled and put his hand on my knee.
We went back to his place afterward. "I thought about this for so long," he breathed, taking off my clothes. And, if I'm honest, I had been too.
After we came, I immediately went to the bathroom to clean up. I felt weird, uneasy, and realized that the spark I felt between us wasn't romantic—it was sexual. With the act, I put out the flame, and all I wanted to do was go home to be alone with my insecurities.
One particular song from Waitress clung to me—"When He Sees Me"—and I found myself singing it in the following days.
"What if when he sees me, what if he doesn't like it, what if he runs the other way, and I can't hide from it? What happens then? If when he knows me, he's only disappointed, what if I give myself away to only get it given back? I couldn't live with that."
It made me think of AJ, and the past two years, and all the suffocated flames.