Pop recording artist and actress Taylor Dayne has recently teamed up with singer and philanthropist Sir Ivan, supplying vocals for his captivating anthem "Kiss All the Bullies Goodbye!" I was able to catch up with Taylor and speak to her about her own feelings on the timely subject of bullying and what this video and single meant to her.
Also, for all of you Taylor Dayne fans, she has currently released a new single "Dreaming" as well as a new album, "The Greatest Hits Live," and will be touring beginning this month. You can also see her on Bravo on March 22 in an episode of "The Millionaire Matchmaker." 

So what's been going on since our last conversation?
I released a new single, "Dreaming," in late October, and then just recently, a month and a half ago, I released a new album, "The Greatest Hits Live." I went to South America, constantly touring, and gave a shot to an episode in "The Millionaire Matchmaker." It airs next week, God help me.
I love it.
A little bit of singles, a little bit of love life. Welcome to 2015.
Yes. So this new video, "Kiss All the Bullies Goodbye," how did you get involved with the project?
Quite honestly, Sir Ivan and Paul Oakenfold signed onto it and got in touch with me, and Paul was doing the track and thought it was pretty great. Actually, I'm a big fan. The message is very timely, and I know Sir Ivan is very passionate about it. I listened to the melody, and it was very much like that. It's a very "giving back" type of anthem, if you will.
What's your take on bullying?
Look, all of us have grown up. I don't think anyone is immune to anything when they're growing up, moving through their life, socially becoming accepted in groups, with peers, teenage years.  Bullying for me stemmed from being a Jewish girl in a Jewish school, [and] at one point a white girl being brought into a predominantly black area. I can go on and go on and go on. I think that acceptance and tolerance and actually kindness go a long way, and so does compassion. It's a very tough thing when kids are trying to find their way in dominance and try to become part of a pack as opposed to being a leader. It's tough to stand out being kind. It's so much easier to follow than stand for something. And yet heroes always stand for something, correct? As a mom, as a parent, I see this everyday with my children. I try to instill in them some sort of awareness of "it's not just about you." You can't just turn your eye and just say, "I'm going to take the mean girl approach." I'm not just going to let you go off and play sports with the guys.  You just try harder. You just try to keep making them aware that narcissism isn't the way. You know anti-bullying, what does it stand for? I think it's become obviously a crisis in areas where children and teens have felt isolated and alone, and they took such drastic measures. Things got to such a place where people have gotten beaten for things. I mean, gimmie a break. Again, it comes down to differences in tolerance and acceptance. We all need to learn that every day.  I mean, I shake my head every day I drive in LA, as a person very intolerant and very impatient. So every day we have to practice this, every day.
How are those twins, by the way?
They're coming at me full force. I have a full-blown sinus infection, I have tours, concerts and I'm taking them for braces today. Not one, but two of them.
What was it like working with Sir Ivan?
He was feeling like I was feeling today. We shot at different times. As you can see, I was doing a lot of green screen, but he was very sick that day. We shot in LA, and he was flying in from New York. He's been very lovely and gracious.
The end result turned out great.
I love the way it was shot. Sir Ivan is definitely tongue and cheek. I really hope it just keeps what his message is. It's fun to be a part of.
So what's on the horizon for you next?
I shot a pilot. We'll see. We're in pitch for now. We'll see how that works, and maybe in six months I'll tell you, yeah, see ya on E! March I get back on the road—full-blown tour schedule, March, April, May. Just go onto my sites and you'll see.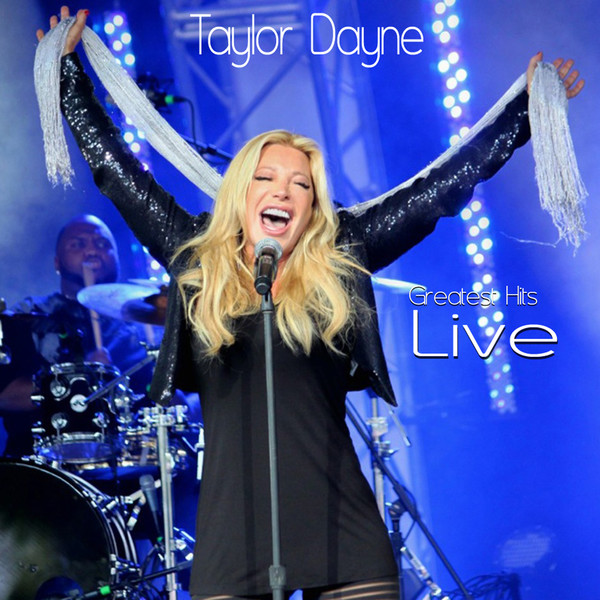 Anything else we need to know?
The single, the album and March 22 on Bravo's "Millionaire Matchmaker."
Download 'Taylor Dayne's Greatest Hits Live'
on iTunes now!