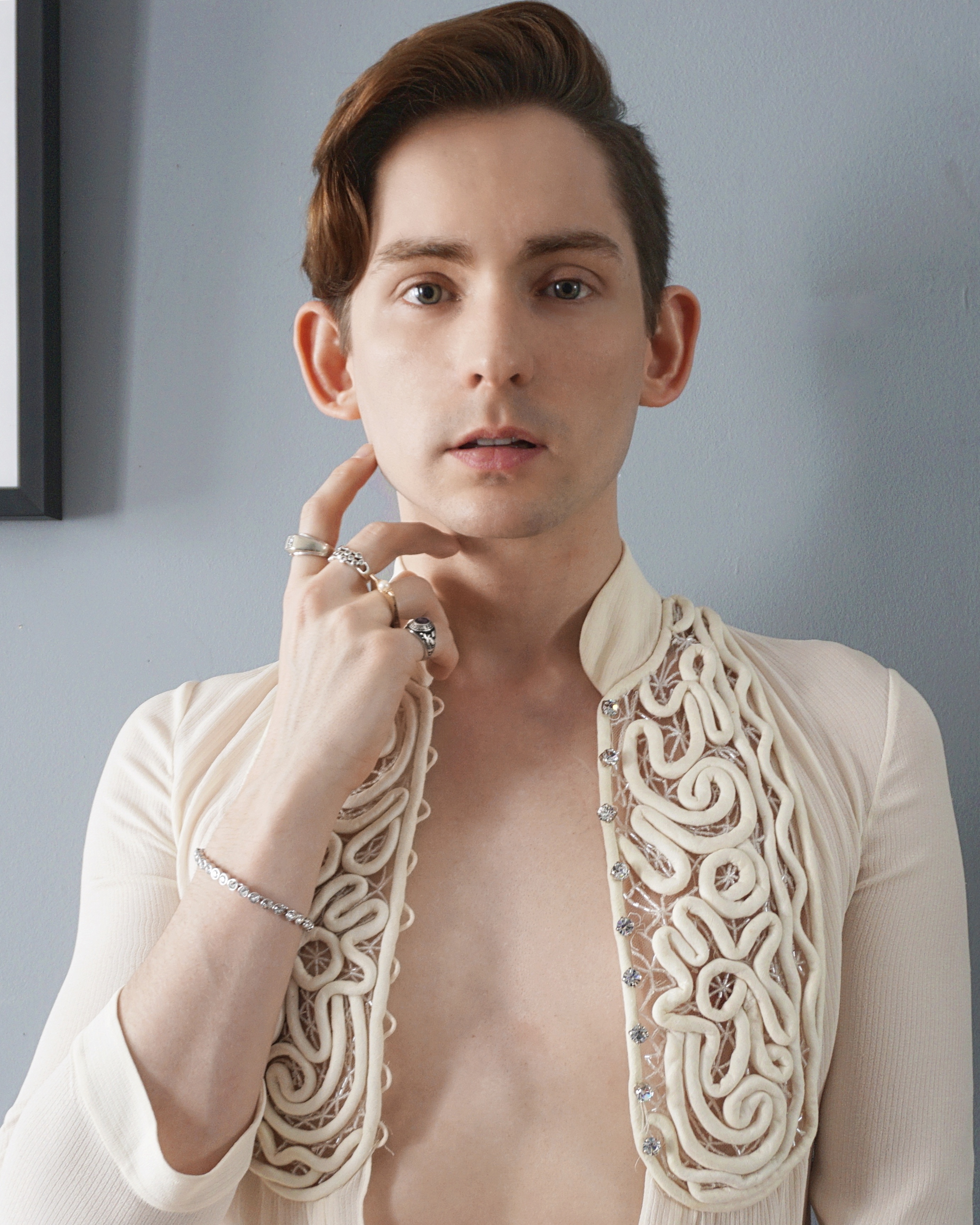 When I woke up on my last birthday, James was already up, doing yoga (or meditating? Or do you meditate while you yoga? Hell if I know.) in the corner of the room. He stopped when he heard me sit up.
"Good morning," he said, sitting on the bed with me. "I have a present for you."
"I don't need any more presents," I smiled, wiping the sleep from my eyes. The night before we'd gone to see Book of Mormon at the Eugene O'Neill Theater, his treat.
"Just one more," he said, taking a few of his books off the bookshelf and retrieving a hidden blue box.
I knew instantly from its long, rectangular shape that it was a jewelry box. I didn't know what it could be: I hadn't insinuated there was anything I wanted. My mind buzzed as he brought the box to the bed: silver letters proclaimed "Swarovski" across the top.
"I really don't need anything else," I insisted. "Between this and the show, it must have cost—"
"I got it because I wanted to," he said calmly, offering the box.
It was a Swarovski crystal tennis bracelet. I had mentioned something about this: an ad for cheap diamond tennis bracelets was on my Instagram feed, and I mentioned how much I liked tennis bracelets. "But the metal can't be silver or anything that can tarnish," I'd said about the bracelets in question.
"I know it's not diamonds," he said, "but the metal is rhodium, so it won't tarnish or scratch." I extended my wrist, letting him fasten the clasp for me.
Sitting there, wearing the most beautiful thing I owned with bedhead and terrible breath, I realized it was the first piece of jewelry I'd ever been given by a partner, except for a ring when I was proposed to in 2011.
When I was 16, my dad took me to a gay novelty shop, where I bought a set of stainless steel rings with rainbow jewels in them. I gave one to Bill, my first love, and kept the other for myself. (I still have it.) I remember pretending he had given it to me, even telling people he had, because I wanted to feel special. One of my favorite movies growing up was "Some Like It Hot": I longed for someone to fall madly in love with me and give me something pretty. I knew it was materialistic—I blame Marilyn for that—but I loved the fantasy anyway.
And this: this sparkling, thoughtful gift that spawned from a comment I'd made offhandedly months ago… I felt special.
"I remember the first piece of jewelry your father gave me," my mom told me later over the phone. "It showed a certain amount of investment in the relationship. I still have it."
Back in bed, I leaned forward and kissed James, desperately wishing I tasted like peppermint. "I love it," I said. "It's perfect."