SPECTACULAR LAKE COMO, ITALY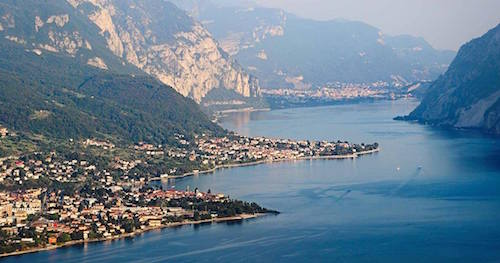 Almost everything I thought I knew about Lake Como was wrong, so I was pleasantly surprised. I went to Lake Como, Italy in June, imagining it as a small and sleepy luxury resort town. I was pleasantly surprised to learn that Como is everything but small and offers the best of Italy's beauty, culture, history and much more.
Como appeals to all types of travelers, history and architecture buffs, who want to see Roman, middle-ages and renaissance buildings, majestic gothic cathedrals and churches, hike in the mountains surrounding the lake, visit world-class museums and foodies who want to try local cuisines and the best Michelin 3-Star restaurants in the world. Although not one of the biggest wine regions in Italy, there are several wineries around Como and local wines are served at most restaurants there.
The lake is located in northern Italy's Lombardy region, about fifty-two miles north of Milan, close to the Swiss border. At fifty-six square miles, the lake is shaped like an inverted letter "Y", surrounded by dozens of ancient villages along its shores. Each quaint village has its own rich history, distinct characteristics and offers unique sites to visit.
Since Roman times, Lake Como has been a popular retreat for nobility, aristocrats and wealthy people, and a very popular tourist attraction with many artistic and cultural gems. But despite its popularity with celebrities and elite travelers, Como is affordable for all visitors despite their budget. Mid-range and budget hotels and other lodging options make Como accessible to everyone.
The region is perfect for LGBT travelers as your sexual orientation is a non-issue there. I asked a local about the community's attitude toward queers and his response was, "Why does it matter? Everyone is the same." My personal experience in Como was that it is a welcoming city to everyone as I had discussions with several local residents about the community's acceptance of its LGBT residents and tourists. The locals are some of the friendliest, warmest and hospitable people I have ever encountered, welcoming LGBT travelers with open arms.
I had my first dinner at the exquisite Raimondi restaurant at Hotel Villa Flori. The lakeside restaurant's uber-friendly master-chef was the icing on the cake. Although the restaurant offers various vegetarian meals, he came out to greet me when he found out that I was vegetarian and made me a special meal. A welcome change in Italy is that loud music is not blasted at restaurants and coffee shops, so you are able to have a conversation and enjoy the ambience without competing with the music. www.hotelvillaflori.com
Even a month in Como is not enough to see its top attractions, so I had a tight schedule. You must take a boat ride on the lake to experience its grandness and beauty. Budget travelers can take a half-day ferry from the town center. Ferries stop at various villages so you can get a bite, visit its attractions, shop or simply sit at a café and enjoy the view. It does not take much money to enjoy the lakeside. You can also rent a private boat with a tour-guide, who will take you to villages of your choice and tell you their history, significance and major landmarks. I took a private boat-ride with a guide, who took me to see one of the lake's most popular villages, Bellagio, with lots of local shops, restaurants and cafes. We also visited Villa La Gaeta in San Siro where James Bond: Casino Royale was filmed, as well as Star Wars: Episode II Attack of the Clones. I recommend TASELL Boat Tour Company www.tasell.com.
If able, it's worth every penny to book a seaplane and see the region from the sky while the pilot points out major landmarks and historical sites. I recommend Sea-Plane Company AERO CLUB COMO www.aeroclubcomo.com. You can contact them at [email protected].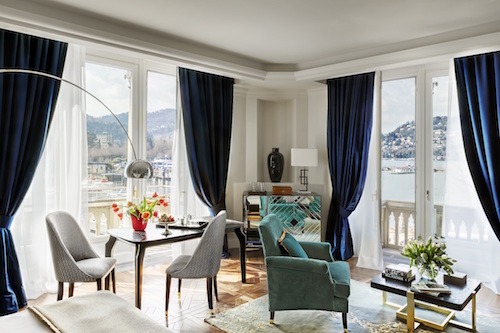 At the southern edge of the lake is its town-center which has Roman or pre Roman origins. It is a great place to stay if you are visiting, want to be in the center of town and have easy access to everything. The ideal hotel to stay at if you want to be in the town-center is Vista Hotel. It is a small but elegant boutique hotel with breathtaking views of the lake and stunningly beautiful rooms. Its bathrooms are works of art, lavishly designed with Italian marble and the finest materials. Vista has an "infinity" rooftop restaurant, bar and café that would take your breath away. Being on the property makes you feel that you are staying in a luxurious private villa. www.vistalagodicomo.com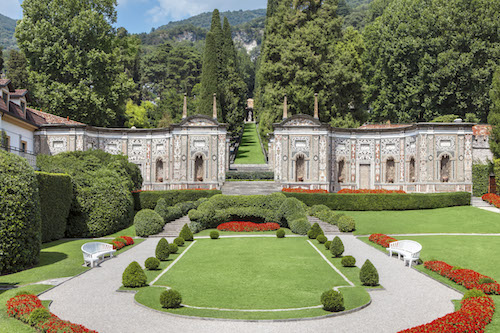 If you want to stay at the grand-dame of Lake Como, then 5-Star Villa D'Este in Cernobbio is your resort. It is a magnificent hotel and twenty-five acre park surrounding it, commissioned by Cardinal Ippolito II d'Este, in 1550 the governor of Tivoli. Villa D'Este is the most luxurious and exquisite hotel in Como with a spectacular park with rare flowers with a jaw-dropping Mosaic House.
I had my last dinner there and my meal was especially prepared by Executive Chef Michele Zambanini as he knew that I am vegetarian. My mouthwatering meal was served by multiple servers in military precision. www.villadeste.com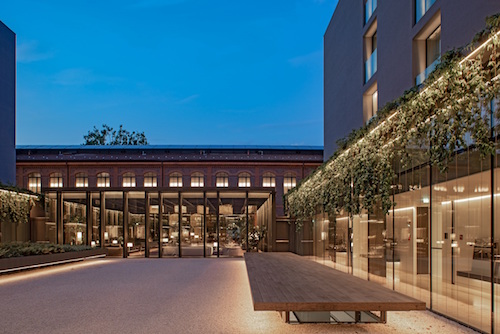 Como has not been spoiled by major international corporate brands. You won't see a Starbucks there, Uber is illegal and most resorts are privately owned and family operated. Exceptionally, Hilton has managed to build a very tastefully beautiful and under-stated but luxurious hotel a year ago, which blends very well with the city's aesthetic. The building used to be a silk factory but transformed to a sleek and modern property with an infinity rooftop pool, sky bar and comprehensive health, fitness and spa facilities. The continental breakfast is a jaw-dropping feast and the hotel is very conveniently located close to the town-center. www.lakecomo.hilton.com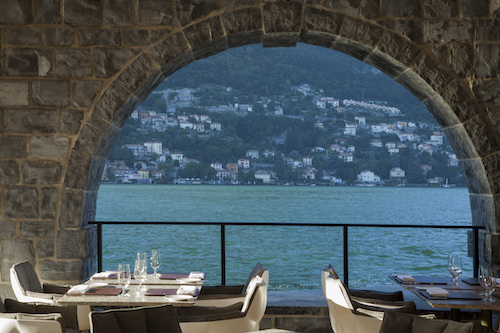 If sleek and sexy is what you are looking for, then you il sereno is your hotel. The all-suite hotel is a minimalist masterpiece, built on centuries-old arches, with a warm and welcoming flair. The architect used stone, wood and copper as the main elements and seamlessly weaved the building into Como's architectural aesthetic.
il sereno has a panoramic view from every inch of the property, including its 60-foot freshwater infinity pool suspended over the lake and a luscious sundeck that screams pool-party. The hotel is modern and chic but still authentically Italian. You only need a basic driver's license to drive the boat. www.serenohotels.com/property/il-sereno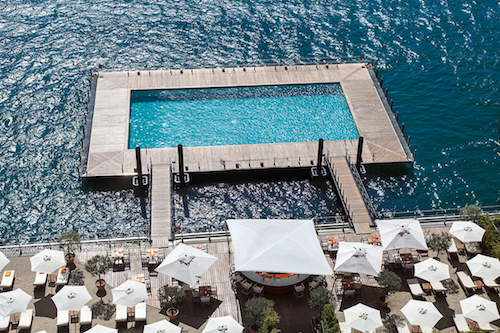 The last hotel I visited took my breath away as it had the look and feel of a magical fairytale palace. The Grand Hotel Tremezzo, family-owned since 1910, is absolutely incredible. The property is stunningly beautiful and had a warm welcoming feel the minute I stepped out of the boat and onto its magnificent deck. Adjacent to the deck is a floating pool; one of the hotel's three pools, it is suspended over the lake and moves a bit as you swim in it. A very large bar is the centerpiece of the veranda, serving the guests as they sunbathe, swim and take a boat ride.
Many of the rooms feature breathtaking views of Lake Como, Bellagio, and the surrounding Alps. The rooftop suites are known to attract a-list stars and include butler service, terraces, and outdoor hot tubs. Take a short stroll to the famed gardens of Villa Carlotta, hit the wine cellar for intimate tastings or enjoy wood-fired pizzas in the hotel's lush gardens.
Grand Hotel Tremezzo is a member of Preferred Hotel & Resorts, which represents the finest and most diverse global portfolio of independent hotels. The hotel is part of "Preferred Pride" which donates a percentage of its bookings to an LGBT Association in the USA. Although the Lake Como community is extremely LGBT-friendly, it is no accident that Grand Hotel Tremezzo welcomes LGBT travelers with special treatment as its General Manager, Silvio Vettorello, is a proud gay man and very active in the queer community. You can book the hotel through www.preferredhotels.com or directly at www.grandhoteltremezzo.com
Abovementioned are just a few highlights of what Como offers. There are several annual celebrations with fireworks on the lake, fashion shows, music and food festivals, street markets and much more. Everyone can fall in love with Como and the community but its comprehensive offerings have special appeal for LGBT travelers and should be on the top of your list. The fashion house, Dolce & Gabbana, was preparing a weekend-long fashion event around the lake when I was there. I would have been able to attend had I stayed a few days longer.
If you are planning or thinking about a trip to Lake Como, the city's official Tourism Office is very helpful and can be reached at www.LakeComo.com.