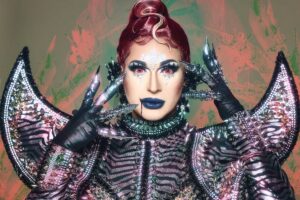 RuPaul's Drag Race's Cynthia Lee Fontaine is out now with her Spanish-language reggaetón single, "Tu' y Yo"; a song that celebrates love with no boundaries and no strings attached.    "The inspiration for the song is my boyfriend Armando and our beautiful relationship," Fontaine reveals.  "As a couple that is in the Queer community, we do not impose any limitations on one another as to how we express and share our love with the world."
For the song's visual, Fontaine says she was inspired by her fascination with vampires and the sexual seduction between the mythical creatures and their prey. She is a big fan of movies like Nosferatu, Interview with the Vampire and the Underworld series of dark fantasy action horror films.
RuPaul's Drag Race star Nina Flowers will release her remix of "Tu' y Yo" on October 5.
"I have known Nina Flowers for almost nineteen years," Fontaine continues. "Like me, Nina was raised and born in Puerto Rico.  She understands my goals as a singer and she gets the intricacies of reggaetón. She expertly produced the remix for 'Tu' y Yo', showcasing my vocals and the sensual vibe of the original."
Reggaetón is a music style from Puerto Rico that was influenced by Reggae en Español in Panama, Hip Hop, Dancehall, Bomba and Plena. It has evolved from dancehall and has been influenced by American hip hop, Latin American, and Caribbean music. Vocals include rapping and singing, typically in Spanish.
Cynthia Lee Fontaine is the stage name of drag performer Carlos Díaz. Cynthia competed on the eighth and ninth seasons of RuPaul's Drag Race, winning the title of Miss Congeniality in season 8.  Sadly, after filming, Cynthia was diagnosed with stage one liver cancer.  Fortunately, by season 9, she was in remission and remains in remission today.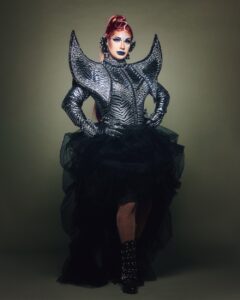 "I am incredibly thankful that today's queer artists have more respect, visibility and representation than ever before," Cynthia Lee Fontaine reflects.  "I hope music fans love 'Tu' y Yo' as much as I do and that the song helps to spread the message that love always wins!"
Cynthia Lee Fontaine's "Tu' y Yo" is available on all streaming platforms including Spotify and Apple Music.  Visit CynthiaLeeFontaine.com.