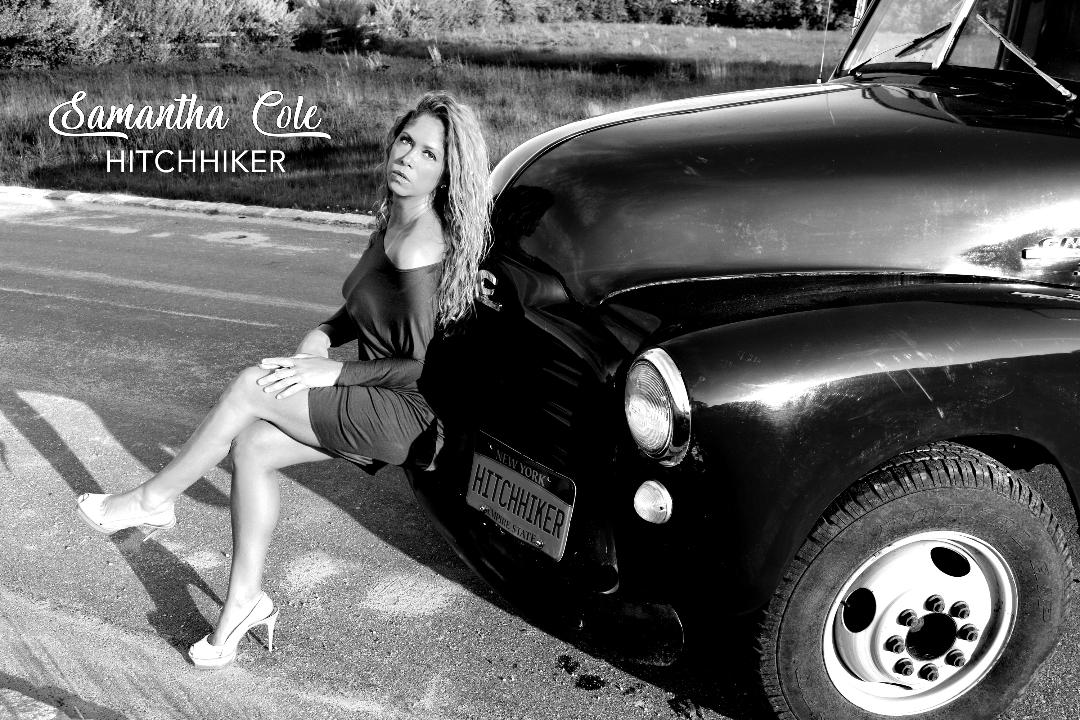 Recording artist and songwriter Samantha Cole's career began when she was the first artist signed to Universal Records at age 19. Her self-titled debut album spawned the Top 40 single "Happy With You" and fan favorite "Without You," which was covered by "American Idol" alums Kimberly Locke and Clay Aiken.
Cole has co-written with David Foster, Diane Warren, Nile Rodgers, Richard Marx, Robin Thicke, members of Bon Jovi, Aerosmith, Boyz II Men, Hootie & the Blowfish and many other greats. She has toured with major acts such as Backstreet Boys, Shaggy and 98 Degrees. She is also well known for her hit "Luv Me, Luv Me" with Shaggy from his multi-platinum album "Hot Shot." She has also released a number of successful dance music covers, including Animotion's "Obsession" and Monica's "Angel of Mine."
Now Cole has released her first single in over 10 years, titled "Hitchhiker," and she has taken a few minutes with Get Out! to talk about her career and her return with the brand-new single!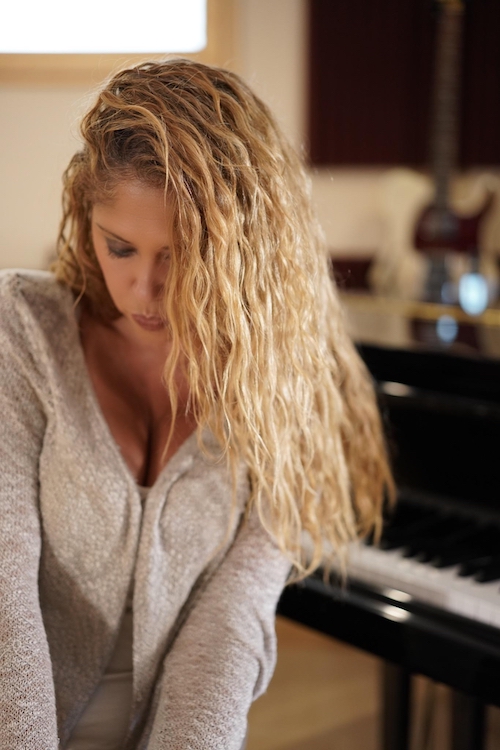 INTERVIEW
You took quite a long hiatus. What inspired you to return to making music?
I never put behind music. I dropped out of "the scene" when I got married—and to have children.
Now I am divorced… that's another story… and my three beautiful kids [Max, Bella and Arianna] are at an age now where I can "return"! But, during most of the decade I was also doing voice coaching, consulting and mentoring of aspiring talents through my company, Celebrity Voice Coach.
One of your most well-known songs is "Luv Me, Luv Me," your collaboration with international superstar Shaggy. Have you worked with Shaggy since?
Shaggy remains a good friend. I recently joined him on stage during a concert of his in Stamford, Connecticut. The audience goes wild whenever we sing "Luv Me, Luv Me." It is a fan favorite for both of us. We have recorded a couple of times since, but we have not released anything. I am sure that we will record together again someday. You never know!
You made a successful career out of making dance music following your pop recordings. What were some of the highlights of that era?
My cover of the '80s band Animotion's "Obsession" charted on Billboard and got me booked into a lot of nightclubs, but the biggest highlight of all was getting to perform in the LGBTQ clubs that were popular in the city back then, like Spirit and Splash. I even performed at an LGBTQ conference at the Jacob Javits Center, which was amazing! There's no better feeling as a performer than the love you get from the fans, and those fans in the gay clubs really give you back the love that you give them. It's so fun! Aside from my new single "Hitchhiker" and forthcoming EP, I also have a dance song called "Weekend Love" coming out soon in Germany.
Where do you draw inspiration from when you write songs, and what is your favorite part about the process?
Lately, it's been real life that has really inspired my writing. It sparked it. I believe that I have been through so much that I have matured, and so has my writing. I love coming up with a concept and then seeing the final product come to life.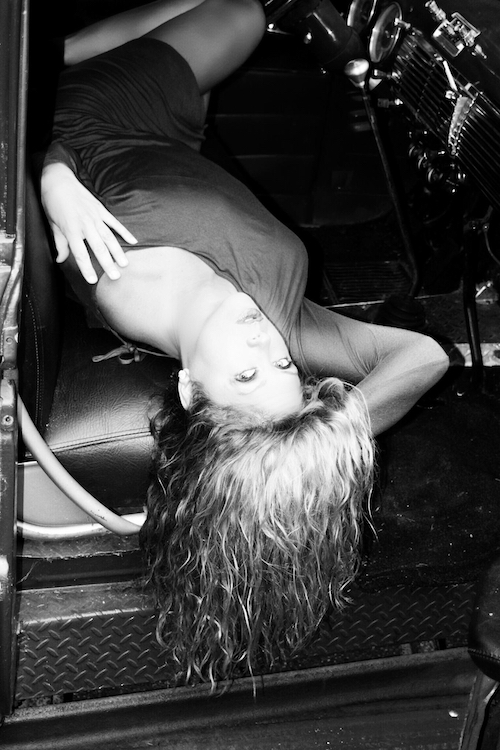 What inspired you to write and record your new single, "Hitchhiker"?
The experience of being divorced and single again, and back in the dating world… it's very surreal. So much has changed, and no one is personable anymore. Everything is a click away. I was on a Skype lesson with my student Lindsay. When she asked me about a certain situation, I said: "It's OK, he was just another 'hitchhiker,'" and BAM, it came to me: This is a song! I was literally on the treadmill the next day, and all these ideas came pouring out of me! I had to stop and put them in my phone. I was also in a tanning bed—I know, it's bad for you—and I had to jump out because the melody came to me for the chorus! It was insane! I was creative again just like that! The rest fell into place so perfectly with the music thanks to another student, Joseph, who guided me in the direction for the track. I wrote it in an hour once I had the music. It was just meant to be!
Do you have plans to release an EP or full album?
Yes! Following a few single releases I will be putting out an EP on October 23. I'm extremely proud of this project. It's very close to my heart, and will be shared from my heart. It's the chapter of the story of the last 10 years of my life, all wrapped up in one EP!
How can we get your new single?
You can stream my new single "Hitchhiker"—which was just released on August 7—on Spotify, and it is available from all the leading digital music stores: iTunes, Apple Music, Amazon Music, GooglePlay, Deezer, Tidal and more. There will also be a music video and lyric video on my YouTube channel. Remixes will follow.
Instagram: @official_samantha_cole
Facebook: @OfficialSamanthaCole
Twitter: @SingerSamCole
YouTube: Samantha Cole Channel