Sherif Get Out!'s Doorman of the Year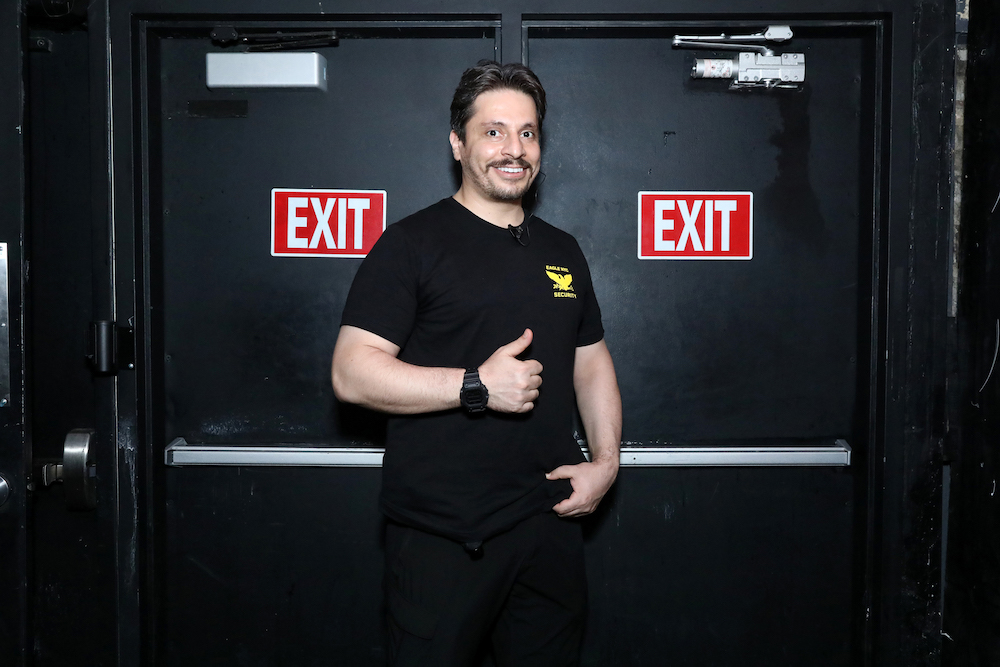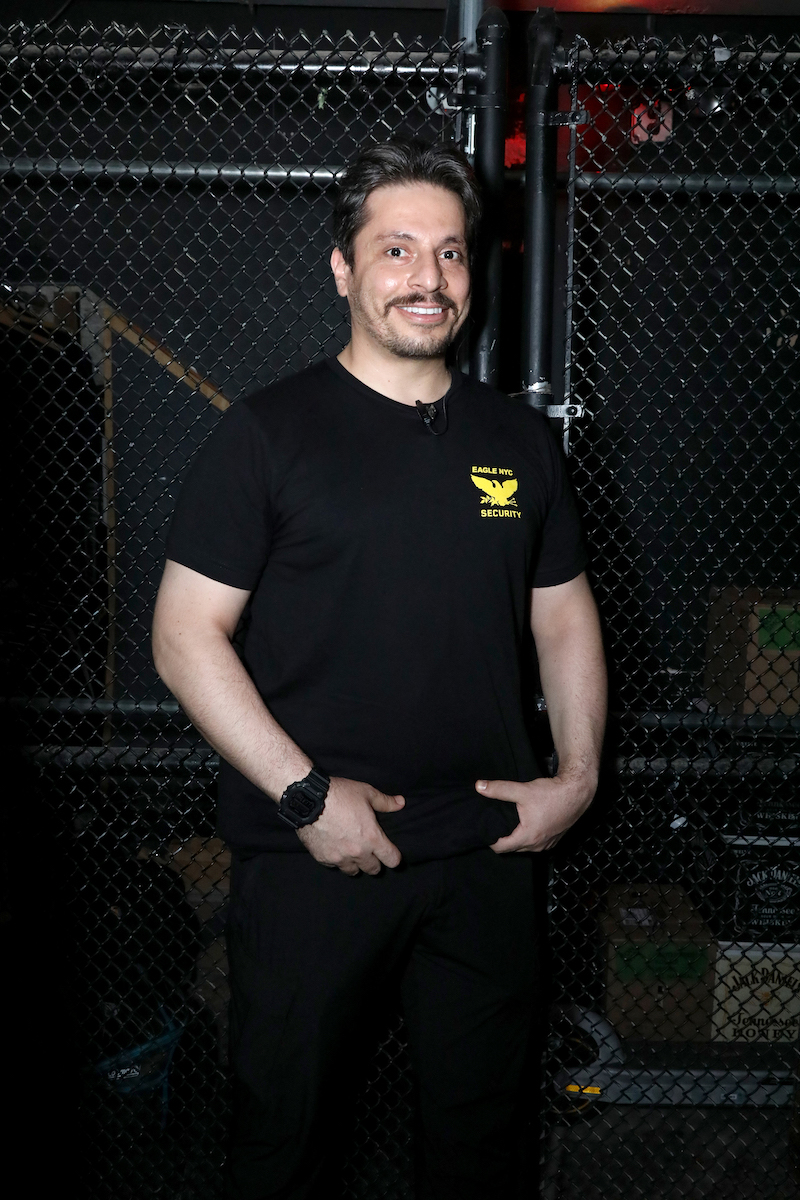 Sherif has been the loyal doorman at the Eagle for 12 years. Through the pandemic, checking vax cards and ID's and greeting hundreds of people each night, Sherif is definitely Get Out! magazine's "Doorman of the Year." With all the Eagle has to offer–their rooftop, their music and dance floor, as well as their huge events–Sherif is there, smiling.
Get Out! exchanged questions with Sherif without him knowing he was an award recipient for his experiences as the doorman for one of the most popular nightlife spots on the planet.
INTERVIEW >>>
Hello, Sherif. When you are not at the bar, what do you spend your time doing?
Outside of work, I simply enjoy lying on a couch, reading a good book or watching a good movie. On my days off, I enjoy socializing, going out for a cup of coffee or for some healthy snacks, meeting friends and sometimes going for short trips.
Sports are my greatest passion. When I have some free time, I work out, I take a bicycle and go for a ride or hit the swimming pool and spend an hour in the water. I try to have a healthy lifestyle. 
As the first person everyone sees at the Eagle, how do you feel you best represent the Eagle theme?
I love socializing with people, and thus, I always welcome our patrons with a BIG smile in a friendly and hospitable manner that goes along with the Eagle's main mission of providing a safe, friendly and welcoming environment to all of our customers.
Being the first person our guests interact with while coming in and being the last person our guests see on their way out, creating a warm, friendly and welcoming environment is my main goal.
What inspired you to take the job as doorman and how long have you been there?
Being a doorman matches my personality; ''FRIENDLY YET ASSERTIVE." I'm always friendly, but I don't allow people to take advantage of my friendliness, as problems may arise later down the line. This makes me an assertive doorman who knows how to enforce the rules without coming across as belligerent or rude. I'm proud of being the Eagle doorman for 12 years.
What do you like best about your job at the Eagle ?
The Eagle NYC is an international spot that is visited by local and international customers from all over the world. Being a people person, it's such a great opportunity to always interact with customers from different cultures and backgrounds. 
Do you ever have situations that make you concerned or that make you really laugh? If so, how do you handle it?
Being happy at work means you will be happy at home and live the balanced life we all strive for. It's always good to smile and exchange jokes with customers and have a little fun. It lightens the relationship, making it more familiar and comfortable. I do believe humor is a great way to connect with customers. It puts them at ease and makes them feel welcome.
There is never a dull moment at the Eagle, with the huge new dance floor that opened a few months back and Mr. Eagle 2023 happening in a few weeks and the legendary Sunday rooftop party. Do you have a favorite night at the Eagle ?
Never a dull moment at the Eagle! The Eagle NYC is a  happy place with so much to offer, between the incredible dance floor, the legendary rooftop, the amazing music, the big events happening all year round and on top of all that, the wonderful staff. Every night is a favorite night for me and a special night for our guests.