From "America's Got Talent" runner-up to soap star to Fire Island MUSCLEQUEEN, Shequida, top New York nightlife queen, is bringing a full production extravaganza to The Pines. One of the most sought-after queens, Shequida is recognized for her full, all-out, super productions, and it appears she's done it again.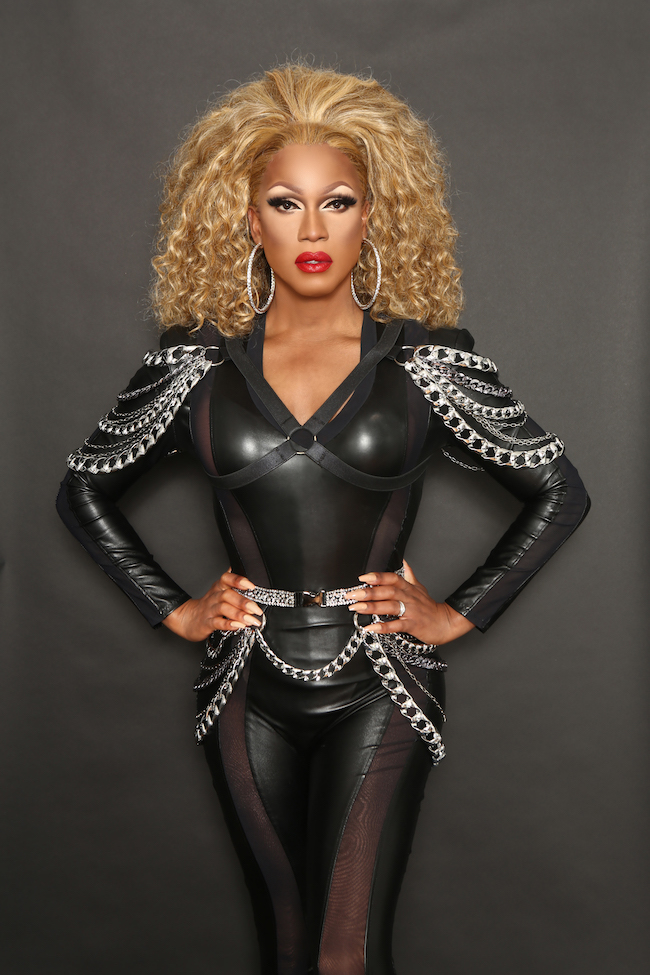 Shequida, tell us about your new show.
Gurl, I am so freaking excited. MUSCLEQUEEN will be the first full-production group drag show on The Pines in like, forever. People tend to think the only good drag shows are on Cherry Grove. Not any more, henny. This season I'll be bringing the glamour, comedy and production value that I am known for.
When will you be doing this at The Pines?
MUSCLEQUEEN will be every Friday night at the Pavillion. Seating begins at 10 and the show at 11. Since there are no reserved seats, it's best to get there early to get a good spot.
Your shows are usually big productions. What can the audience expect?
Expect to laugh, cheer and gag, kids. Every week, the cast and myself will give you a different themed show. Some of the upcoming themes are Divas Live, Hollywood on the Pines: A Tribute to Movies, Sex (do I really need to explain that one?) and many more. The theme for the opening-night show on June 29 will be Broadway…On a Budget. Let the hilarity begin.
Aside from your new show, what have you been up to?
After having auditioned for "Drag Race" 13 times and not getting chosen, I have been drinking. (Do the math. There have only been 10 season. LOL.) I am at my long-running weekly Thursday show at Hardware bar and hosting Drag Wars Mondays at Pieces. And of course performing and MCing the extremely popular and crazy Voss Events Drag Brunch Sundays at the Highline Ballroom.
If you could be asked any question in the world, what would you want me to ask you, and how would you answer it?
Oh, you could ask me how how it feels to always be called RuPoor. Answer? FUCKING FANTASTIC. I have low self esteem and an even lower booking fee.
Any new projects on the horizon?
Yes. My next project is figuring out how to get Bianca Del Rio's number to see if she could like lend me like 20 bucks. If anyone reading this knows it hit me up.
Follow Shequidahall on Instagram, Facebook, Twitter and Christian Mingle.