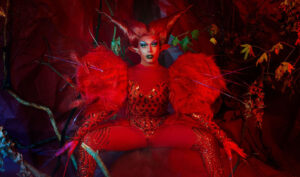 RuPaul's Drag Race finalist Rosé is out now with her debut single, "The Devil in the Details".  Co-written by Rosé and SIXFOOT5, the track's producer, the pop song with its 80s glam throwback vibe is about breaking free of being hyper-focused on perfection.
"So often, people get caught up in getting everything right on every last detail," explains Rosé, who will perform Pride on Randall's Island in June, as part of Drive 'N Drag Saves 2021.  "It can be blinding at times and cause us to miss the mark entirely! This song is a gentle nudge to remove the blindfold, appreciate flaws and live life to its fullest."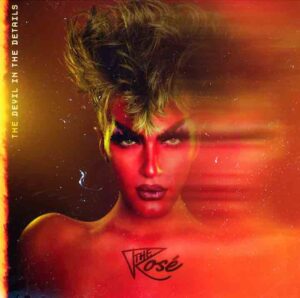 "'The Devil in The Details' was inspired by my turning point on RuPaul's Drag Race," she continues. "I began the season with a firm endeavor to deliver a pristine and polished product to Ru and the judges, but about halfway through the season, I began to realize I was losing a vital, vulnerable, and unique piece of myself. I needed to loosen up and allow my true colors to shine! That's when I really began to enjoy the experience of the show.  Ru noticed it, too, and during one of the deliberations which not only changed my course on the show but gravely impacted who I am today, Ru remarked, "the Devil's in the details!" I smiled and thought, "I'm gonna write a song about this."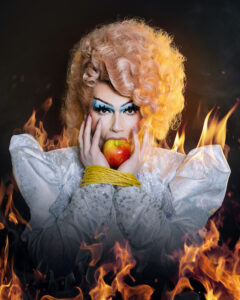 Rosé, her parents and two siblings moved from Scotland to Houston when Rosé was 10 years old.  She began performing drag in 2017 and in 2018, formed the pop group, Stephanie's Child, with drag sisters Jan Sport and Lagoona Bloo.  The group has appeared on NBC's The Voice and America's Got Talent. They released their first EP, Christmas Dolls: Volume 1 at the end of last year.
"Stephanie's Child is the most unique and thrilling musical experience I've ever had the honor to be a part of," Rosé says.  "The group has taught me how to consistently use my creative efforts to elevate a product that expands beyond myself."
Rosé made it all the way to the grand finale of the 13th season of RuPaul's Drag Race.  She won three challenges during the sixteen-week competition: the Rusical, the branding challenge, and the final acting challenge. She was one of two contestants to never be up for elimination during the season.
She's proud of her accomplishments, and her love of self and growth is reflected in "The Devil in The Details."  "I want people to come alive and dance when they hear it," Rosé continues.  "It's perfect for summer. It sounds like being outside or at the club! The predominant instrumental theme is a new wave cartoon fantasy, and the vocal harmonies are meticulously and densely layered. She's lush, honey!"
"The Devil in The Details" by Rosé is available on Spotify Apple Music and all streaming platforms.  Follow Rosé on Instagram, Twitter, and TikTok.
See Rosé perform LIVE at Pride on Randall's Island, as part of Drive 'N Drag Saves 2021.