Communication and Media Artist Turned Actor and Model Triumphs in New Endeavor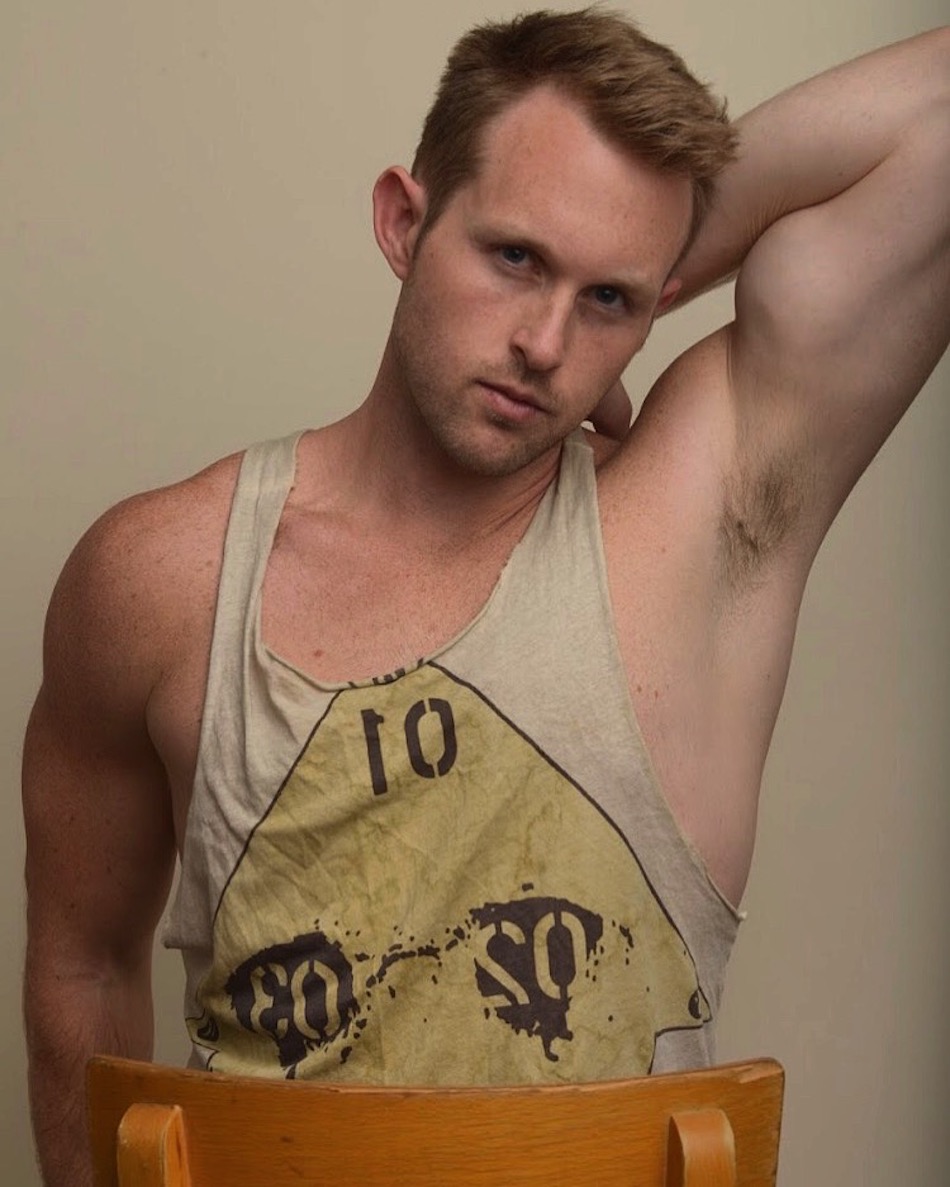 Communications, media, and public relations connoisseur Shaun Melady has exchanged backstage antics for the front and center limelight. With his classically handsome looks, sex appeal and innate talent, he has emerged victoriously.
Shaun has already been featured in the award-winning short films "Abysmo" and "The Disturbance Call", as well as multiple Amazon Prime productions. He has given his regards to Off-Broadway by landing three plays, namely Aeschylus' Greek tragedy "The Persians", as well as "The Killers" and "Disconnected".
As a model, he has worked with Italian-brand Elie Balleh Couture during Fashion Weeks in the Society Fashion Show and at Pier 59 Studios. He has also worked with menswear brands and Fortune 500 clients for commercial and print work, including Michelob Ultra, U.S. Navy, and Kane 11, just to mention a few.
I had a conversation with Shaun regarding his newfound career and he was absolutely delicious.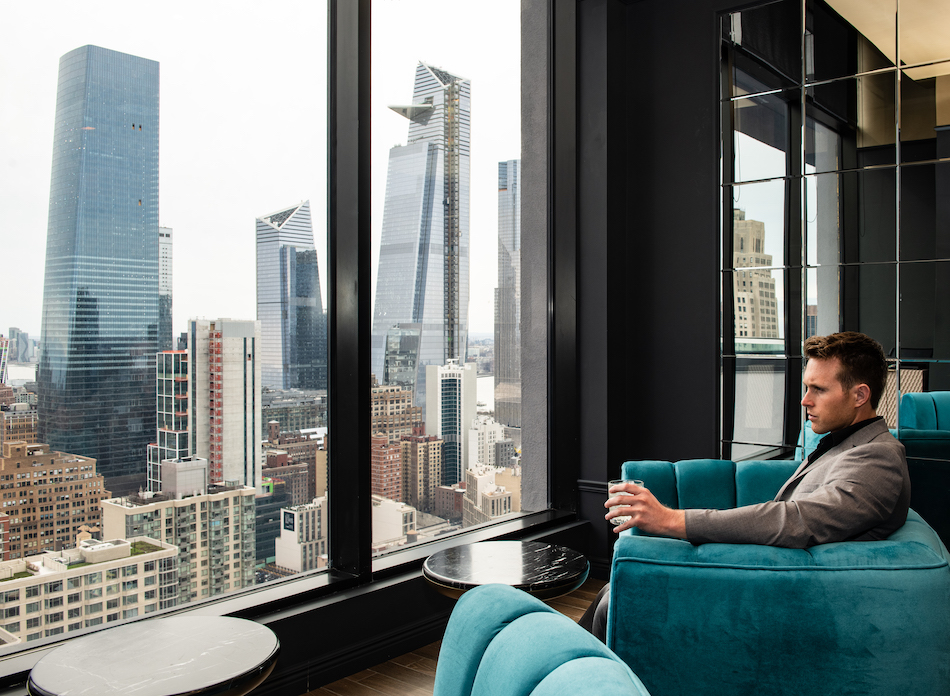 INTERVIEW
Hi, Shaun. You are a huge deal in communications, media, PR and journalism and you've left that behind for the onstage world of entertainment?
I used to work in communications, PR, journalism and all that good stuff, and I still love it and I will still write here and there, but I'm focusing mainly on acting and modeling now. Earlier this year/end of last year, a film that I'm in on Amazon Prime came out called "The Disturbance Call". I starred in that and it's won a handful of awards. It's been really cool.
What inspired you to leave journalism and communications and all that good stuff behind? I mean you're definitely cute and sexy enough.
I love journalism, I love writing, and it's always going to be a part of me, but I've always had this low-key desire to pursue acting and modeling. But when I lived in Florida, aside from the theme parks, there wasn't really that much opportunity. But then, when I moved to New York, I went to Fashion Week in an open casting call and worked there and met my first manager there and decided this was the track for me.
As an actor and a model, what has been your highlight thus far?
Definitely starring on Amazon Prime.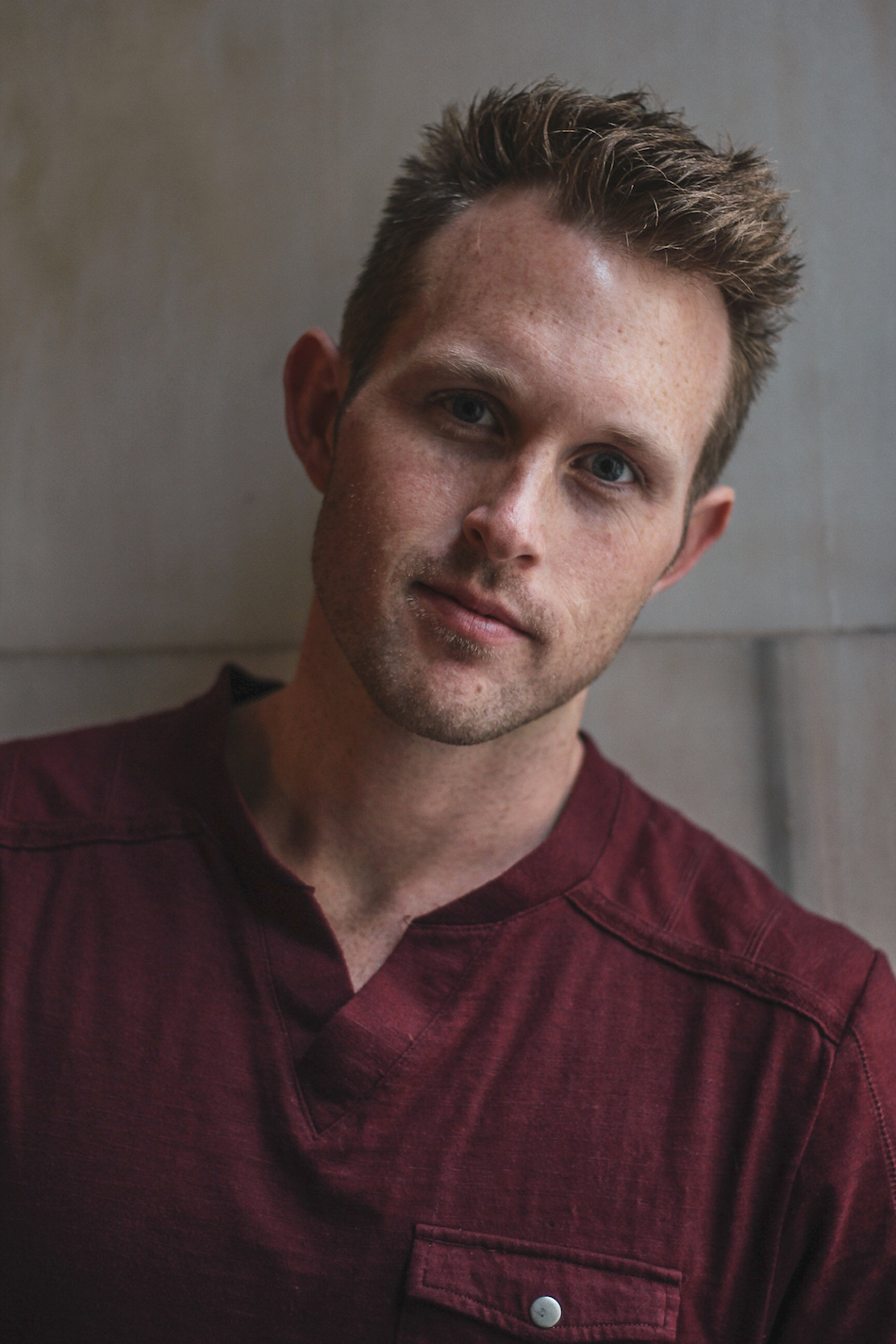 That has been incredible, with so much great feedback. The recognition from that has been really great. On the modeling side, I work in both runway and commercials. On the runway side, Fashion Week has been really incredible, especially being invited to walk in New York Fashion Week shows with an Italian couture designer. That has been amazing and a testament to know that they like my work. That's really refreshing to know. Then, on the commercial side, working with brands like Anheuser Busch and different couture brands has been amazing.
It's very cool to jump into a new career and actually love it and to be successful in it. The entertainment business is a really hard business.
It is wild. I tell people that outside of neurosurgery or being a cardiologist (a thing that literally saves lives), this industry has really been probably one of the most difficult industries to navigate through because it's a mental game as well as a physical game. But I wouldn't trade it. It's a weird love-hate relationship.
I get it, but I think being a neurosurgeon, at least you have a goal and you know what's going to happen, whereas in the world of entertainment, you have to hope.
Yes, that's very true. There is also a factor of feedback. I love feedback. Being in the communications world, you get feedback in the form of edits on different things. In acting, you get the feedback with the different scenes–maybe trying something a different way….
On the modeling end, what is "Cloudwear?"
That is an affordable brand on Amazon that is also very stylish–a comfortable brand that you can wear everywhere. It's like a two-button, slim-fit sports coat and it comes in different color palettes. You can wear it casually, businesswise or at formal events and even fashion events. I am actually part of the Player's Club here in New York, which is more of a formal setting, and I can wear it there. I can wear it to take pictures in street style photo shoots and all that. So it's very versatile.
If you could pick your ultimate stage fantasy, what would it be?
If it's about TV or film, I honestly love feature films. I would like to continue to go down the film track, which would be just the ultimate fantasy, because it's just a longer form of entertainment. It's bringing characters to life and also it's about working together with incredible teams to make magic happen. Literal Hollywood magic, but here in New York.
If you had your choice of roles to portray, what do you see yourself playing?
That is tough. I would like to do something in the dramatic comedy–the dramedy–world. One of my favorite movies is "The Birdcage." Robin Williams' character is a perfect mix of serious, but also hilarious. Being someone like that would just be the icing on the cake, I think.
Do you have a favorite actor?
I don't, because there are so many different characteristics. I think Charlize Theron is brilliant and again, touching on Robin Williams, he was amazing. If I had to pick two, those would be the top two.
Knowing everything you know now, if you could give baby Shaun some advice, what would it be?
Wow.. .Just to really love and accept yourself and who you are and don't be afraid to put yourself out there. You never know what can happen, especially in this wild world that we live in.
That's for sure! Do you think that being part of the LGBTQ community has helped or hindered your career?
It definitely hasn't hindered my career. It's been kind of neutral, I feel, because being a part of the LGBTQ+ community is amazing. It's great to be a part of the community, but that's not the only thing I identify as. There is so much more and it's just a part of me that I love. I think it's just been a constant blessing, if you will.