Sandemonium at The Pavilion in The Fire Island Pines – August 25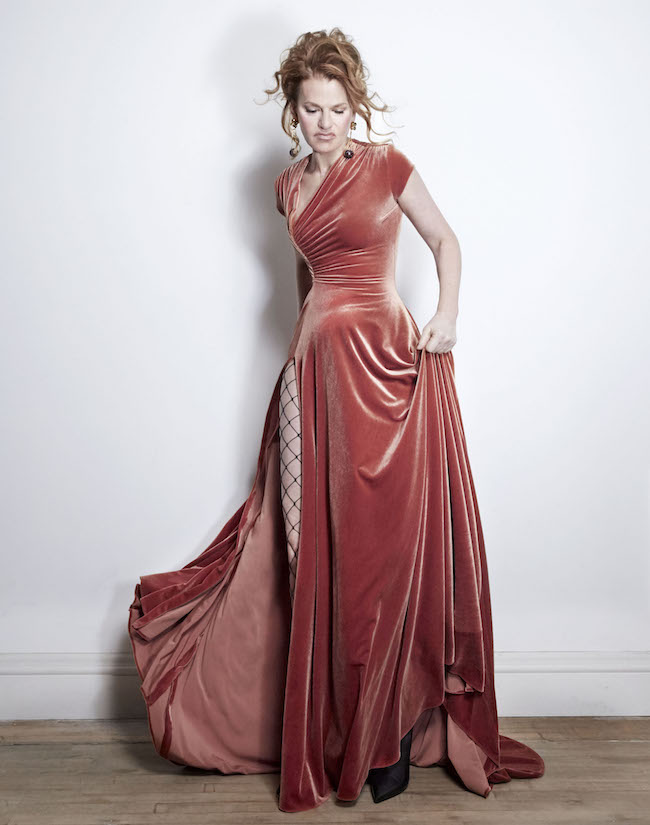 Riotous comedian, accomplished actress and superb songstress Sandra Bernhard will be bringing Sandemonium to The Pavilion in the Fire Island Pines on August 25 at 6 p.m. and 8 p.m. Her newest show will be freshly filled with frenzied laughter, "breaking news" mania and whatever else might happen…and no one really ever knows!
Regardless of current catastrophes, climatic disasters, feverish financial foul-ups, terrorist attacks, fierce forest fires and government insanity, Bernhard will take you to an orgasmic place of humorous heaven. Along with her band and music director, she will share song and decadent sarcasm in the best possible way.
Bernhard is currently celebrating her third year hosting "Sandyland" on her own massively popular daily radio show on Sirius XM Radio Andy (channel 102), headed by Andy Cohen. The show features a wide selection of guests in the world of entertainment and fashion along with her provocative perspectives. She can also be recognized for her portrayal of Teresa Lubarsky in her recurring role on ABC's family drama "Switched at Birth." In addition, she recently appeared as a guest on the Hulu comedy series "Difficult People," and returned to her recurring role on the CBS hit sitcom, "2 Broke Girls."
I spoke with Bernhard regarding her appearance at The Pavilion, as well as her radio show and several other aspects of her very busy life.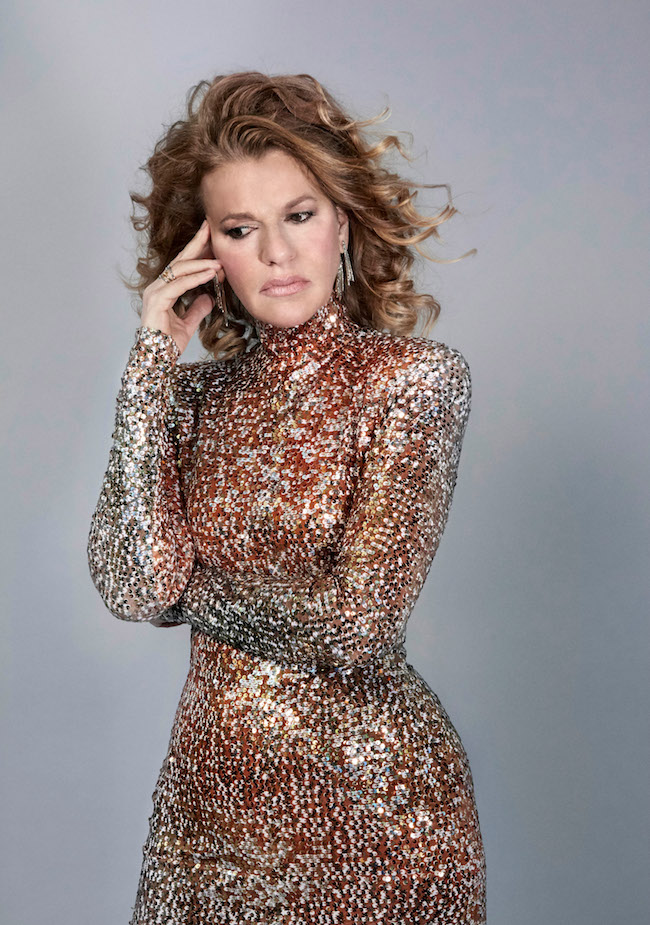 So what are we looking forward to regarding Sandemonium?
It will be me and Mitch Kaplan, my musical director. It's a small venue. You know Fire Island better than I do. I've performed there before. The bottom line is it's an intimate night with me. There are two shows. It will have the fun, summer vibe…the end of the summer winding down, looking into the new year, the fall and getting back to work.
I was at the last show you did at The Pines. It was sold out and filled to the brim, with a room exploding with men.
Yeah, I know. I expect that it will be similar this time. It seems that it is a mainly male-driven situation in The Pines, if I'm correct.
You're very correct.
And nobody is complaining! I mean, without gay men where would we all be?
True! So what is one of your favorite episodes that you've ever done on your radio show?
Oh, God. It's really week to week. I have to say most recently Guy Pearce, the actor, was on yesterday. He's actually a singer and has a new album out called "The Nomad" that Joe Henry produced, and it is really beautiful, and I didn't know he sang. A lot of people don't know that I sing. So whenever I meet a kind of kindred spirit—somebody who is an actor, and people expect a certain thing from them, and they surprise you—it's always sort of like, yeah. I guess he started off singing from Australia. So I guess right now Guy Pearce is my most recent favorite guest.
You know what, many people aren't aware that you do sing, especially in the U.K., where I happen to be at the moment.
Well, they should have all been at Ronnie Scotts when I was there in February. It doesn't matter—all the shows were sold out, and they couldn't have gotten in, but next time I'm back, which should be a year from this fall, they should all come and see me. You will let them know next time.
I absolutely will. So how is your daughter and Sarah?
They are great. They are so busy doing all sorts of interesting things this summer. Actually, she's going to do her junior year abroad in London. We're all just like pedal to the metal. It's all exciting and great! Things are really moving and grooving.
You're still based in New York, and you will still be doing Joe's Pub?
Yeah, I'll be doing Joe's again, my usual day after Christmas through New Year's. So I'm looking forward to that.
Is the show at The Pines brand new?
It's the show that I did essentially last December at Joe's. My material, most of it is evergreen, based on stories of my life and growing up, my family. So it's always pretty fresh, even if I pick something up that I thought about doing 10 years ago. It's sort of all for my intimate collection: the intimate collection of Sandra Bernhard.
I hear a new show title in that.
Well, there will be a new show title. I don't know if it will be that, but that's a good one to keep on reserve.