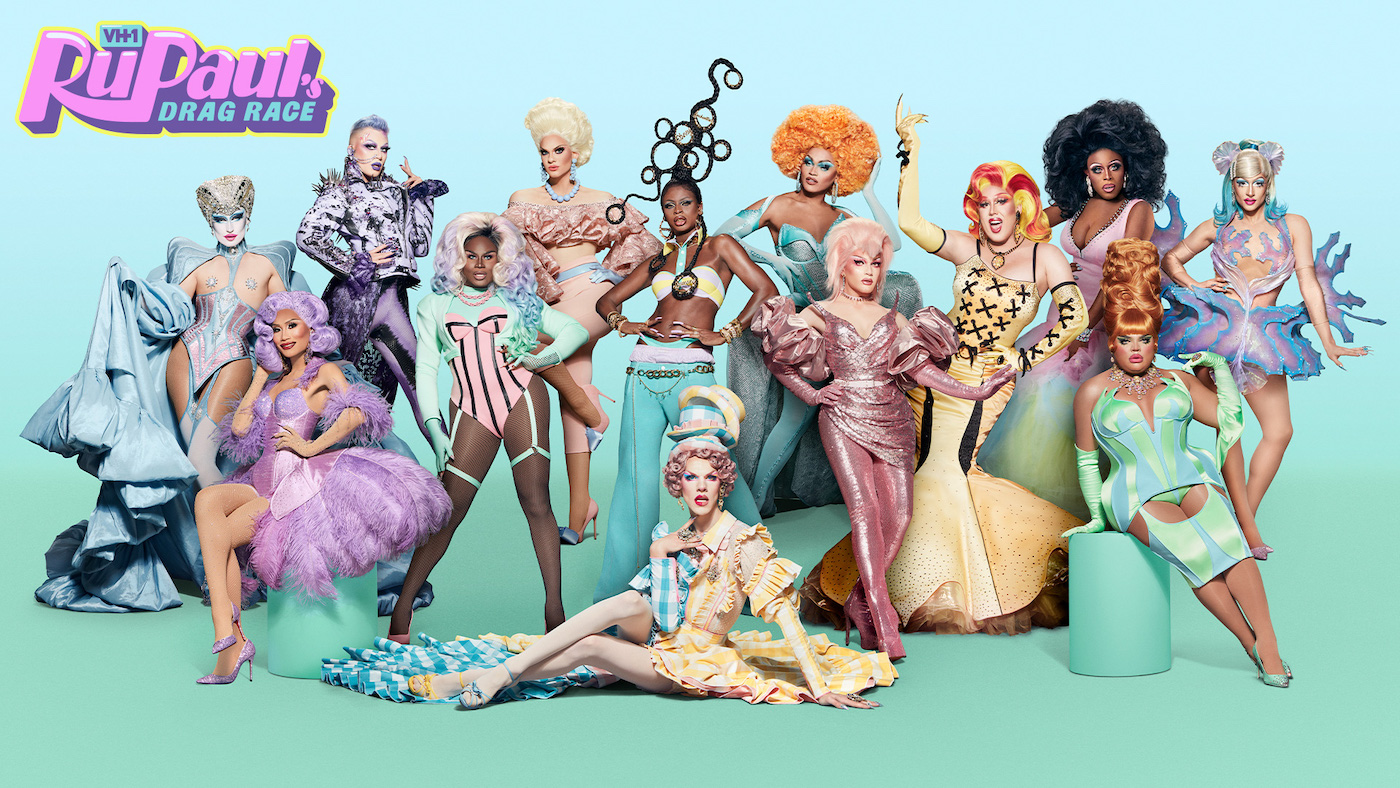 MEET THE FABULOUS QUEENS FROM NEW YORK ON RUPAUL'S DRAG RACE SEASON 13
There couldn't be a more dazzling, vibrant and explosive way to ring in the New Year than with Season 13 of RuPaul's Drag Race! Conjuring a bright spot in the tapestry of our lives, the 19-Emmy winning show and historically the most awarded reality show ever is airing every Friday on VH1 at 8 PM ET/PT.
Even the plainest, unpainted faces come alive with promise as 13 queens this season vie for the grand prize of $100,000 in one of the most anticipated seasons ever. Drag Race has grown into a global phenomena and the queens this season promise to be larger than life…..especially the ones from the greatest city in the world, New York.
I had a conversation with the New York queens and without exception, they were all exceptional. They all have a triumphant confidence and intelligence, as well as many makeup cases full of talent. This season has already shaped up to be one of the best yet. Good luck to all of the contestants!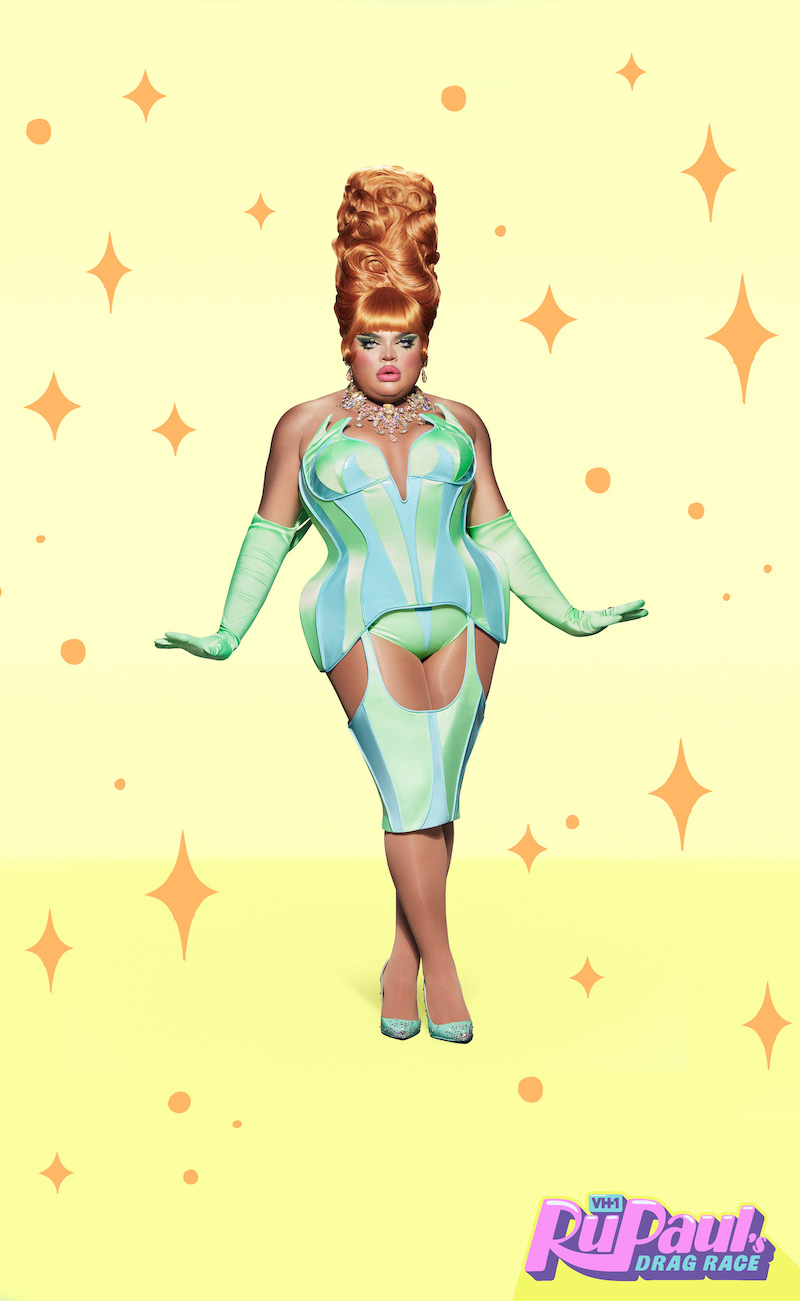 Kandy Muse
Kevin Candelario is a Dominican-American New Yorker who is based in Brooklyn. Kandy was originally cast on season 12 and has recently gone viral for her starting the popular "Sitting alone in the VIP" meme. Coming from the 'hood (the Bronx), she is a fighter as well as a fierce and funny queen.
Hi, Kandy! So how did that first episode go for you?
Watching that first episode of season 13 was a little surreal because I don't remember filming it. I do remember going into the work room, but watching everything that happened with the lip synch and remembering how crazy that day was for us….I used to watch Drag Race on VH1, so actually being there was out of this world.
I bet. What was your first reaction when you discovered you were going to be on Drag Race?
You never really know if you're going to be on. You hope you will because it's such a huge platform, with millions of people. Then once you get the call that you are going to be on the show, you really can't say no. There's no turning back. OK, it's go time, let's do it. I was super happy, but at the same time a little confused and worried because we got the call in the middle of a pandemic. I was trying to figure out how we were going to do this, but I was excited nonetheless.
Do you think the fact that there was a pandemic affected the show's production a lot? 
It was interesting because I'm sure that our season was the cleanest that the studio has ever been. As contestants, we learned how to be patient with one another and it put more pressure on everyone. Everyone was really taken care of on set. We all had to wear a mask and face shield and we were being covid-tested three times a week.
Which judge did you like the most?
I want to say I love all of the judges, but the one that I personally resonated with was Ross. I just think that Ross is so nice. Just based on the other seasons, any criticism that he makes comes from a good place, and that goes for all of the judges, but I just resonated with Ross. But I'd be lying if I didn't say I love all of them.
I love Ross too, by way. Many queens use Drag Race as a platform for awareness. Is there anything you want people to be aware of?
I want to have a long lasting career coming off of Drag Race, but I definitely wanted to do a Drag Race for my community. I'm from the 'hood and I don't really see a lot of people like me on television, and it's something I wanted to show coming into this platform. Girl, I'm going to be the host of all the red carpets, my own reality show! But I definitely want to use this platform to show the little kids from where I come from that if I can do it, you can do it too.
You are very animated, with lots of charisma. What magic do you think you possess that will cause you to win?
You know, RuPaul says all the time that charisma is what you need, and talent, and I have a lot of both. I have a lot of uniqueness, and I wouldn't be on Drag Race if I wasn't unique. But I think what will take me to the crown is my charisma and my driving passion for drag. You know, I'm a fighter and I don't give up, so the girls are going to have to work really, really hard to send me home.
I love that answer. What's the wildest and craziest thing that's happened to you since Drag Race?
OMG, the wildest thing is having people talk about me all the time online. There are tweets, there are photos. Though I like looking at myself, it's the weirdest thing when I log onto social media and see pictures of myself, with people commenting on them. It's definitely weird, but I am enjoying the life so far.
You are from the Bronx. What inspired you to do drag in the first place?
Yes, I'm from the Bronx, but my drag is based in Brooklyn. I was watching season 4 and I thought "This is really cool." I thought that I could do this, and I put two and two together and it just happened to work out. I did it once, I did it twice. I got a booking here and a booking there, and here we are years later on RuPaul's Drag Race.
Is there anything else that you'd like to say that we haven't touched upon?
I just hope that people watch season 13 in a different way than they watched Drag Race before. Myself and the girls and the cast risked our lives to film the show. I will say this, and not just because I was on there, but I think that season 13 is going to be up to par with season six as one of the best seasons. I really hope that you all enjoy it, because we all worked really, really hard.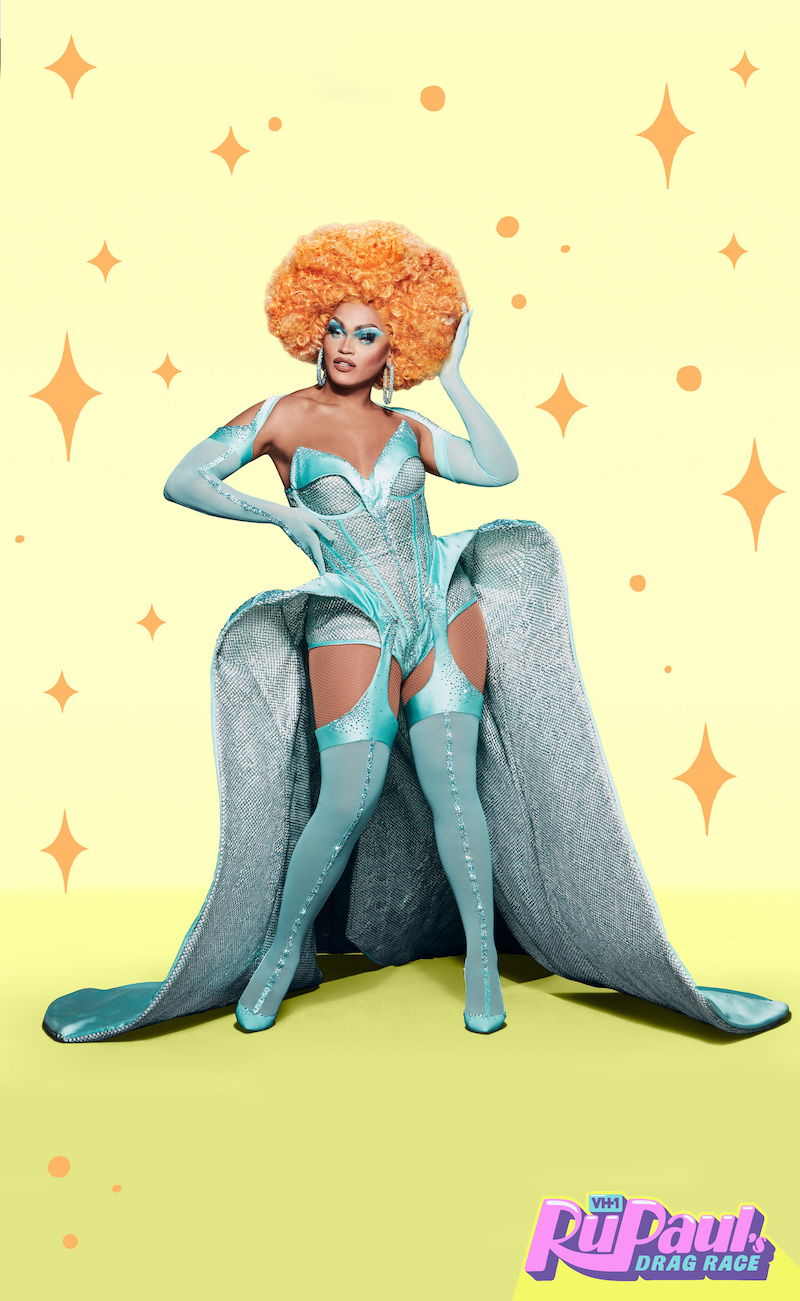 Olivia Lux
Originally from New Jersey, but now living and working in Brooklyn, the beautiful queen has only been doing drag for a short time. Olivia describes herself as girly and glamorous. She loves to sing and to perform onstage. She also loves bright, sparkly things that easily match her radiant personality.
Hello, Olivia. How was Episode one, Season 13 from your point of view?
It was absolutely wild to see myself on TV. This whole time has been such an amazing experience, creating art and coming back and the announcement, but I think that this is finally the moment when I'm so proud that I made it on the show. I absolutely enjoyed myself 150%.
You haven't been doing drag very long. But you're gorgeous and probably have a long career ahead of you. What inspired you to do drag?
That's a great question and thank you for your kind words. I mentioned a little bit in the episode that obviously I haven't been doing drag for a very long time like some of the other girls. However, I worked really, really hard, maybe even harder, to get on the season and have people notice me in the selection process. It was definitely difficult and I put in a lot of hard work. But what inspires my drag is growing up in New Jersey and being really close to my family, I used to watch a bunch of old Hollywood movies. I love old Hollywood leading ladies, specifically like Lena Horne and other black leading ladies. I think that really sparked my interest in drag and that showgirl aspect. Then it evolved from there. I like a little bit of soul in everything I do, a little bit of whimsical, and that's where Olivia Lux came from.
Which judge are you most intimidated by?
I don't think I'm really intimidated by any of them. I'm anxious to hear their critiques, especially from RuPaul herself. I think a lot of people would go to Michelle because she has a lot of critiques and opinions and they are all really great and helpful, but with RuPaul, it's such a wealth of knowledge of drag and the industry and just in general. She's so professional. Being in the same room with RuPaul, I just want some of that energy. I'm craving that and anxious to hear everything out of her mouth because she's such a mogul in the industry. She is "the" drag queen I looked up to my entire life. So definitely she is the judge I am most anxious to hear from.
What was the reaction when you were confirmed as a contestant?
When I got the call, I am pretty sure I screamed so loud that everybody in my apartment complex probably thought that something was going horribly wrong. But to everyone's knowledge now, it was a very good scream. I was so happy. The first thing I thought of was I can quit my day job. I don't have to log into a computer anymore from home. It was so validating. For me, that call meant that I could do what I want for the rest of my life for a living, and that meant the world to me.
A lot of queens use the fact that they are or were a Drag Race contestant as a platform of awareness for a cause or charity. Will you be doing that as well?
Although I don't have a particular charity that I'm working with, I'm constantly putting out there in the ether….I get asked a lot if I'm a political queen and I say, "I'm black and I'm a drag queen, so whenever I walk into a space, it's political." I'm so thankful that I got this opportunity and I'm getting to share it with so many amazing queens, but physically, the queens of color on this season are so amazing and I'm so happy we get to represent our people. I think that's the biggest thing I'm putting out there in the ether right now because when I first started to do drag, there weren't a lot of brown girls out there that were given the spotlight and the microphone to have their voice heard. So now, to be given that, especially in such a timely era of #BlackLivesMatter and all the movements online, I feel honored to be given that opportunity to use my voice during this time.
Drag Race has been around for quite a long time. What do you attribute the longevity of the show to?
I think that it's really great at evolving. It's great at staying with the times. That doesn't necessarily mean trends or fads. A lot of the times, it means education. Right now, as I have mentioned, with there being so many movements and causes out there on the Internet, I feel like Drag Race embodies the movement of our society moving forward and learning and educating. Already off the bat, we have the first trans man on cast and that is so big! I think moments like that are what contribute to the show being at the pinnacle of the movement of our society and pushing us forward.
Aside from being beautiful, what special talent do you have that sets you apart from the other contestants?
I am one of the only piano playing queens that I know of. I love to integrate that into my drag. I think music is such a beautiful thing and the universal language. That is something that I am definitely going to use to help me snatch that crown.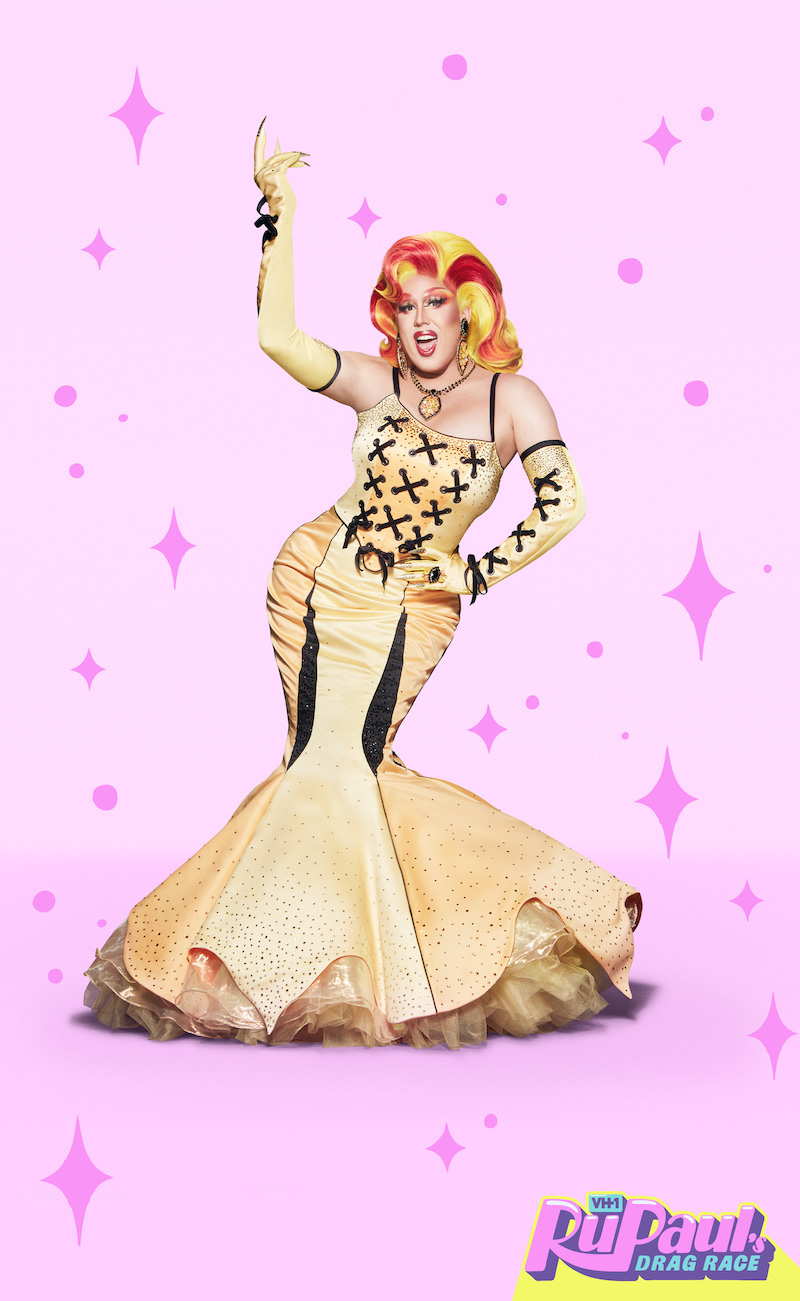 Tina Burner
Tina Burner has been a comedic force on Fire Island and in Manhattan for many years. She claims that Tina Burner is an elevated version of herself. In 2019, she was crowned Miss Comedy Queen. Burner says that she had to fight to be on top of her game as a New York drag queen and is prepared to fight for the crown on season 13. She is the most experienced queen of this season and one of the funniest.
Congratulations, Tina. It's good to see a Fire Island queen on the show.
I know, right? Representing!
Thus far, how has life changed for you now that you are a contestant?
I get a lot of anonymous inbox messages with marriage proposals. I guess that's probably one of the big changes. There's lots more to try to respond to. It's always nice to feel loved.
When you received "the call", what was your first reaction?
I cried on my toilet. It was great. Like a three-year-old girl having a tantrum. I never thought I would cry, but maybe it was because I was auditioning so long and then it was also in the middle of a pandemic. So right away, I thought "Oh god, what am I doing?" I wondered what will happen, how will I prepare? I'm such a fighter and I love a good competition and I love a challenge. There is nothing more challenging than trying to get fabric from the fabric store when it's closed.
Speaking of challenges, what do you have that nobody else has that's going to make you win that crown?
Personality? I guess my biggest thing is I have experience and drive. It's comedy. I really don't take life that seriously. I think that when you really strip away what we do for a profession, it's fun and it could be funny. I don't take myself too seriously. It's like water off a duck's back. I think you can be shady and it's funny, I don't think it should be taken so personally. People get really upset if god forbid you say something shady. You know what I'm most excited about so far? It's the nasty fans. They make me laugh so hard. They will say the most ridiculous things and I'll just take it as a joke. People can try to be bitchy, but here's the thing: They're just judging me from what they see on the TV. If people know me, they are going to laugh. I don't take a personal offense to it. Look, I don't like to eat my vegetables. But I do because I have to.
So are you saying they watch you because they have to?
That's right. They have to watch me to watch that show.
What do you think is the reason responsible for the longevity of Drag Race?
I think it's because drag has been such a huge thing. People liked it politically even before Stonewall. Drag has always been political, drag has always been current, drag is always entertaining. I think that's what it is, a combination of all of them. A lot of people love the theater, but there's nothing so entertaining as watching animals run around with wigs on. You never know what's going to happen. That's the thing about drag. When you watch a play, you know there's a script. When you watch drag queens and performers like that, there's no script. Even like the beginning of the show having the big twist, no one knows what's going to happen.
What was your take on that first episode?
There's nothing like walking into Drag Race and you're already nervous. I walked in by myself. I was the first one of that group. Then all of a sudden, here is a twist. In the middle of a pandemic, there's a twist. How much more can I take? But then again, I was really fascinated because I loved that they changed up the show. It made it that much more interesting to me. I think some of us wouldn't have worn what we wore if we knew it was going to happen. Denali wore ice skates. I bet she regretted that decision. Luckily, I was pretty secure into my outfit. I'm not one of those performers that's going to wear one of those slinky little dresses where my nipples might come out. I was packed in there like a sausage.
Which judge are you going to kiss up to?
I don't think I'll kiss up to any of them. I love competition. It's so much fun to me. But I also love to hear people's opinions. I believe in constructive criticism and I think that's from Miss Fire Island and National Comedy Queen–it took me three times to win them. Any critiques people can give me, I'm just happy and excited for, especially people who are so well respected.
I know a lot of queens, but I think that no one has worked harder than you to get to where you are. Why did you become a drag queen?
I got onstage and I realized I could change people's lives. I know it sounds weird, but laughter was such an important thing to me. There are so many things going on in the world and it takes laughter to take people out of it. When I realized what a power it is to be able to stand on stage….I've gotten letters from people who said they had cancer and they forgot about it when they were there watching my show. I think I just became that way so I could make people smile. It's such a cliché, but I just love to feel that energy. I love it myself. Also, I'm not gonna lie, but probably for the free dick picks….If you want some honesty, there's nothing like some free nudes.
Is there anything that we haven't discussed that you still want to say. Some final word?
Listen, you'll either love me or hate me but you're still gonna watch me!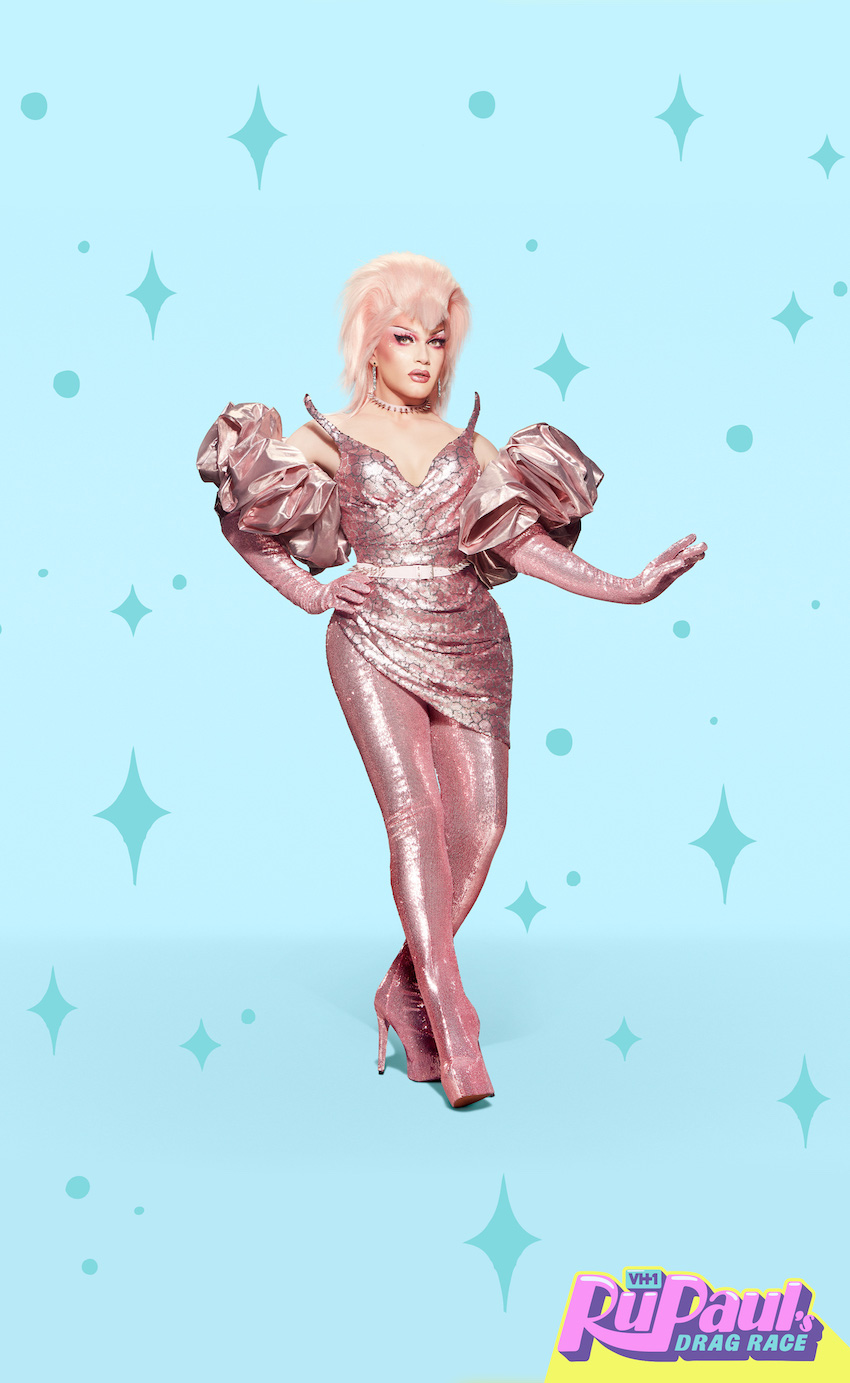 Rosé
Born in Scotland as Ross McCorkell, Rosé is now based in New York. Her name originated from her love of rosé wine and the fact that her favorite color happens to be pink. She is one of the Stephanie's Child trio of drag, she's also well known for America's Got Talent. She was put on the map a couple of years ago when she sang alongside Jessie J on The Voice.
Hello, Rosé. What did you think of the first episode. Did you love it?
You know what? I did love it. Obviously, the first episode did not go as planned for me originally. It kind of set me up for the rest of my time on the season, coming from a perspective that I wasn't expecting going into the competition. I was watching it back finally and I thought it was much nicer than I thought it would be. It was a great first episode and it was really fun seeing myself up on the silver screen.
What is the wildest thing that has happened to you since you became a contestant?
I think the wildest thing for sure was getting the phone call. A few of us said this at different times, but I think it really still rings true. The wildest thing that happened to me is you get the call and being in New York City, the stores aren't open yet because of the pandemic. So getting my package together to the degree which I held myself to….I didn't want to bring anything that was lackluster. Getting that stuff together in the short period of time under the circumstances was the craziest thing that I've ever experienced.
Were you scared to film the show because of the pandemic?
I actually wasn't. You could tell immediately before we even flew to L.A. and met everybody and started actual production. We were contacted almost daily about precautions and getting tested. When we were there, it was truly the safest environment ever. It's true that we went there and risked our lives, but we couldn't have been more safe in the bubble that was the World of Wonder production at the time. The scariest thing was the competition in general.
Tell me the judge you are most afraid of and the judge you loved the most?
I've got to be honest, it's the same person for me. Michelle Visage. Obviously, Michelle has a reputation of going pretty hard, but being very blunt and honest. That was something I was a little afraid of, going into the competition. When you're there, she has a very enormous presence and she's very direct and can be very intimidating. But at the same time, Michelle is so loving. When she can, on set, she makes sure she gives you a little wink to make you feel a little bit more at home under the stressful circumstances. I absolutely love Michelle, but there are many days where I have been completely terrified of her. She's so motherly, but she rules with an soft glove. She is something to behold.
What special talent do you have that the other queens do not?
I think the two things that separate me most from everybody else in this cast are my singing voice and my acting abilities, which are things I've been doing and practicing my whole life. There's lots of funny bitches in the cast and there are some great actresses and quite a few of them can hold a tune, but that's definitely my thing. The singing and the acting.
What first inspired you to do drag?
I was working in New York as an actor and I always dreamed of pursuing theater and film and music. I worked pretty steadily after high school and college, but never to the degree that I wanted to. I always felt like something was holding me back and I realized a couple of years ago that I felt that I couldn't truly be myself–as the boy version of me. I always loved drag, but when I started doing it just kind of for fun, I realized that I was really good at it and that it really allowed me to open up. It just opened this portal for me where by actually being a different version of myself that had no rules, I felt more like myself. It was kind of like my artist was struggling to feel more authentic and to feel comfortable. It's so funny, you paint a whole new face on and you look at yourself and say I'm a clown, that's what it is.
How do you think being a contestant has changed your life?
It's no secret that being a part of the show, the franchise sheds such an enormous spotlight on you and it really is a catapult to the rest of what can be an enormous career, which is what I hoped for myself. The biggest change, obviously, is all the attention. You go from having  audience members to having fans. You go from having a few people in the audience to having thousands and thousands and you're touring the world. Everything just gets bigger and more people are aware of who you are. I think that's the biggest change. That's exactly what I've always wanted, so that's a great change.