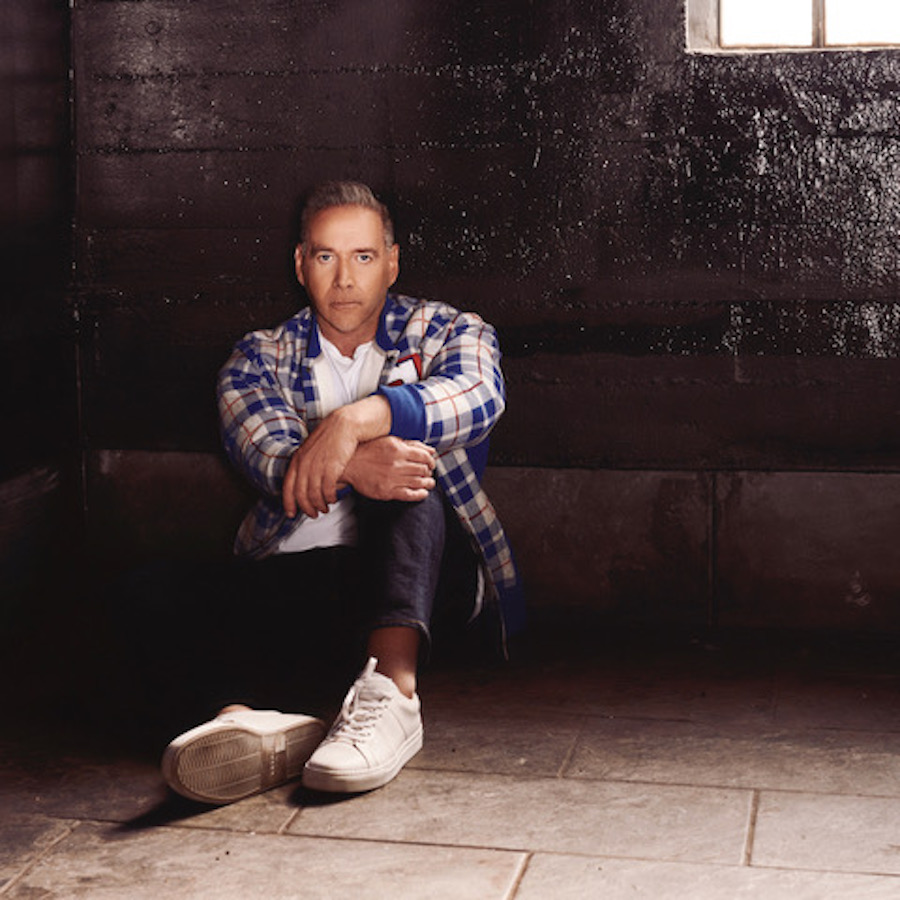 Michael Fairman is after what his name implies: a fair chance in the music industry.
"For years now, I have been told, 'You're doing music? You sing?' when what was really meant was 'Good luck with that, boomer. You're too old for the music industry,'" he laments.
In his latest single, "Other Side," a track he wrote with Kyle Mangels, Fairman sings about ageism, personal struggles, and finding one's inner strength to face adversity and ultimately triumph. It's a song for anyone who has ever felt disconnected or alone or is trying to come to terms with breaking out of a relationship. "It's meant as a reminder that it is OK to feel down, to hurt and cry," he explains, "but eventually, we all need to rise up and fight whatever life throws our way." We spoke with Michael Fairman from his Los Angeles home.
INTERVIEW
What inspired you to write and record "Other Side"?
I wanted to write a universal-themed fight song that says no matter what you're going through right now, you will get through to the other side of it. It's important to weather storms–whether it be someone leaving you for a younger, slicker model or your body not doing what it used to do as you grow older or people telling you that you will never attain what you want….I hope my song lifts people up in their darkest times. Listen, we need a song like this, especially now, as we fight to get to the other side of the coronavirus pandemic that has changed life as we knew it.
Most people don't feel like their chronological age. What age do you feel like you are?
I feel like I have the mind of someone in their late twenties. Physically, that's another story. I do try to stay in as good shape as possible, and working out has always been a part of my life, but it's no joke that as you get older, you feel every ache and pain along the way.
Are you happy with the man that you see in the mirror?
You're talking with someone who is very hyper-critical of himself, but that being said, I can look in the mirror and be happy with the man I am today. I am learning to embrace my outward imperfections.
If you could give advice to your younger self, what would it be?
Don't let others derail you from your aspirations and dreams.
You were pursuing a singing career in your twenties. Was is it a mistake to give up on it?
Yes, it was. I worked tirelessly and was single-minded in my efforts in my teens, twenties and early thirties. It was exhausting, and I needed a break to decompress, but I should have taken a short break, not a several decades break! Things happened that drew me towards TV producing and journalism, and I thought I could be happy and fulfilled with it all. I was wrong, because I could not squelch the desire to sing and write.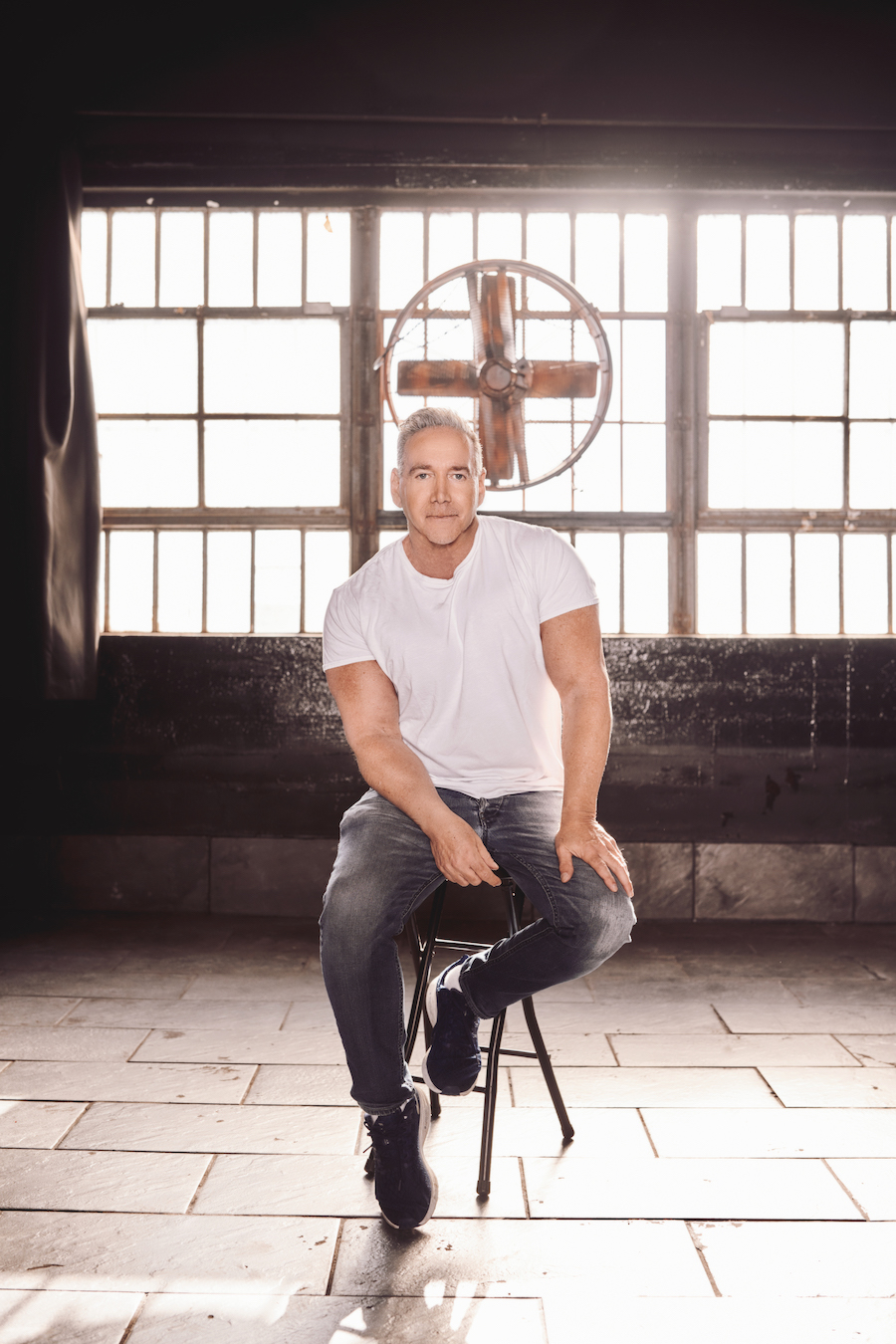 What made you decide to go for it now?
I found the right collaborators to bring my music and the sound I wanted to life.
What have been some of your biggest obstacles along the way?
Getting people who follow me on my social media platforms to accept and understand me as an artist. Many people have told me that due to my age, I will never stand a chance at being played on pop radio.
What do you want people to think when listening to "Other Side"?
"Hey, this guy is really good!"
Beyonce, Billie (Eilish), Barbra (Streisand)….Who is the real queen B?
Queen Bey is amazing: her voice, her beauty, her live performances, just her. Queen Billie is the youngest reigning Grammy queen and has a bright future ahead of her with a very unique sound. But I would pick Barbra. When you watch all of what she has done-–now there's a star! Also, one of the greatest nights of my life was seeing her in concert at the Staples Center. She has that voice that is so rare and remarkable in its range and substance.
What do you say to those who would have expected you to answer Barbra?
They were right! Yup! I went with Babs. And it has nothing to do with age.
As much as Beyonce has it all going on, Barbra, to me, is still the true reigning all-time queen.
What is something fans would be surprised to know about you?
That I am sports junkie and you can test my knowledge of NBA, NFL, MLB, College hoops and football. Bring it on!
What superstitions do you believe in?
Every time I see a ladder, I am afraid to walk under it.
Who is the unlikeliest person that you follow on Twitter?
New Orleans Saints quarterback Drew Brees. I love Drew. He is a fantastic quarterback, and look, he just donated five million dollars for coronavirus relief efforts in Louisiana! I have a crush on him.
What makes you smile?
A great acceptance speech from anyone who is being recognized for an achievement they deserve.
What makes you angry?
When people say something can't be done instead of trying to find solutions to make it work.
Who are your heroes?
When I was nine, I met Reggie Jackson, the former Oakland A's and New York Yankees slugger. He posed for a photo with me for the Milwaukee Sentinel and it was that moment where the person you idolize turns out to be just as you imagined. Everyone always says that he was a jerk, but to me, he was the kindest guy.
Which celebrity would you most like to slide into your DMs?
Dua Lipa. I love her voice and I would love to sing a duet with her.
You find a magic genie bottle.
What are your three wishes?
Get my music on the charts and kick this career into high gear. Second: Stop the bullying of our LGBTQ youth and put an end to the murders of trans people. Third: Rid the world of the coronavirus so that we can all go back to our lives.
Michael Fairman's "Other Side" is being distributed independently and is available on all major music digital platforms. Follow Michael Fairman on Instagram
@michaelfairmantv.
Visit michaelfairmantv.com