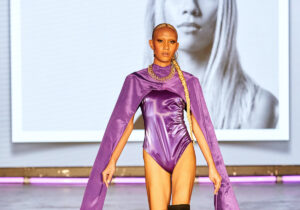 Road to the Runway premieres this Friday on Here-TV.   The documentary series stars supermodel Arisce Wanzer and profiles the twenty transgender fashion-model hopefuls competing in this year's annual Slay Model search.  Cameras follow the ladies to their hometowns to investigate the important people and places that helped shape them into the beautiful, fashionable young women they are today.
In Azle, TX, viewers meet Mylla James who comes from a highly conservative family.  Surprisingly, her family supports their daughter, even joining her at photo shoots and  traveling with her to model opportunities in Los Angeles.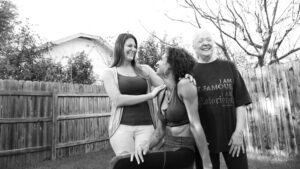 In Wisconsin, we meet Ayden Yee, a 15-year-old track star who ranks second in her state of Wisconsin.   She is of Chinese descent, a culture where sons are traditionally deemed as more valuable.  Cameras show the Yee family embracing Ayden for who she is; something Slay Model founder Cecilio Asuncion, an Asian American, found especially moving.
"It is powerful to witness models who enjoy the support of their families back home," he says.  "These girls often present as confident and secure.  They're armed with the knowledge that no matter what happens in the model search, they will be ok because they are loved."
Sadly, not all of the women are so lucky.  "The reality is a majority of our models have struggled their whole lives with living as their authentic true selves," Asuncion continues.  "They live in a world where simply walking out of the house takes incredible courage."
Still, that anguish can prove an advantage in the harrowing world of fashion.  "Courage builds resiliency and that kind of tenacity is key to surviving the inevitable pitfalls every model must experience," Asuncion contends. "The model life is not an easy one.  It is filled with unforgiving scrutinization and unavoidable rejection.  It's not for the faint of heart."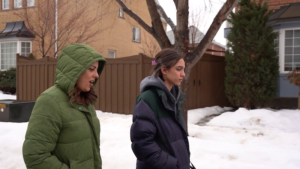 Road to the Runway is executive produced by Asuncion and Phil Anthony, RD Alba.  It is produced by Emmy-award winner David Millbern, Paul Colichman, Stephen P. Jarchow and John Mongiardo.
"At Here-TV, diversity and inclusion remain the central focus of our programing strategy," says Millbern.  "Producing Road to the Runway gives us the opportunity to honor and explore the lives of these extraordinary trans women, many of whom are also women of color. Their bravery inspires us."
Visit HereTV.com