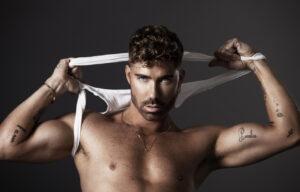 Bobby Newberry's Dopamine Rollercoaster is a thrill ride with ups, downs, and lots of 360 degree loop-the-loops.  The album is meant to be a sonic depiction of the frenzied road many of us travel in the pursuit of happiness.
"Life is full of ups and downs," says Newberry from his Los Angeles. "It can often feel like we're on an emotional rollercoaster, but that's what makes it all worth it. It's the thrill of the chase, the agony of defeat and that rush of excitement when we finally achieve our goals."
In Dopamine Rollercoaster, Newberry blends different musical genres. There are heart-pounding house beats, electric dance tracks and even some soulful mid tempos. "I wrote every song on Dopamine Rollercoaster," he continues. "They embody all of the different moments and moods I have experienced in the last few years."
Songs include "Escape (featuring Fia Nyxx)", his previously released sultry house and disco track with its incredible hypnotic baseline.
There's also "Freak," his high-octane duet with drag star Rhea Litre that encourages listeners to live life authentically and unapologetically and the fan-favorite,  "Ride", Bobby Newberry's feel-good summer jam about taking chances and pursuing dreams.
Newberry says its important that fans experience that tracks in the order that they are presented on the album. "I spent a long time arranging them in the proper order," he laughs. "Once I locked in their placements, I added outros for certain songs so that the journey felt right."
Bobby Newberry began his career in the music industry as a choreographer for Eminem. He has since worked with a string of the world's top artists including Nicki Minaj, The Pussycat Dolls, Missy Elliot, and Lil' Wayne. His choreography work has been seen on TV in Dancing with the Stars and X-Factor.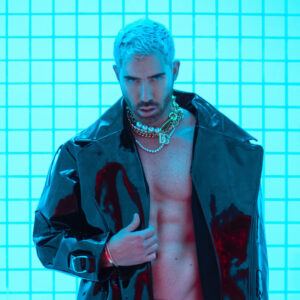 Sam J Garfield and th3ry produced Dopamine Rollercoaster. Th3ry, Fia Nyxx, Rhea Litré and Sam J Garfield are among the significant collaborators on the album.
The release of the album is a pivotal moment for Newberry. "It feels like closure for me. It's the completion of a major chapter in my life.
He hopes the songs inspire, energize, and maybe even serve as a soundtrack to someone else's life adventures. "No matter where you are on your journey, know that you're not alone and that anything is possible if you believe in yourself," he says.
Bobby Newberry is already hard at work on a second album that will explore the next exciting chapter of his life. He plans to release it later this summer.
Bobby Newberry's Dopamine Rollercoaster is available on Apple Music, Spotify, and all digital platforms.
Follow Bobby Newberry on Instagram.