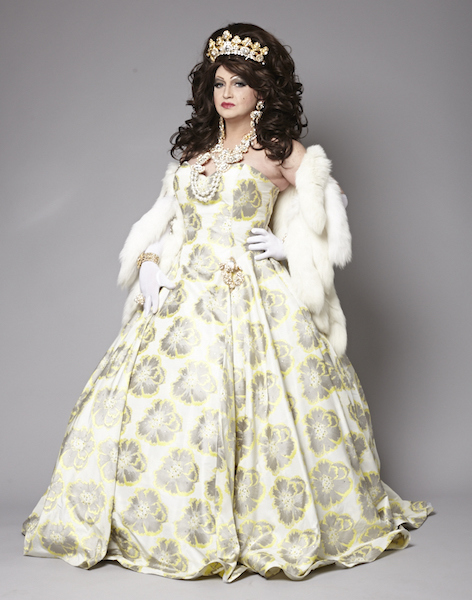 A very dear friend of mine, Madison Mansfield, will be giving up her crown as empress of The Imperial Court of New York at the extravaganza Night of a Thousand Gowns for a second time. The event will take place April 7, and for those who have never experienced the sublime charity event, it's a party of a lifetime.
I shared questions with the empress, one of the kindest people I've ever met, about her reign and her desire to help a good friend of hers.
What is your ICNY official name?
East Coast First Lady to the Americas, Granddaughter to Queen Mother Nicole the Great, Queen Mother of the Americas 2017, International Double Eagle Award Recipient, The Curvy Long Island Temptress of Serenity, Sincerity and Seduction, Her Imperial Majesty Empress XXIX & Regent Empress XXXI, Madison Hunter de Woofs Mansfield.
This isn't your first time around as empress. How do you compare your experience this time with last time?
This time was totally different. I stepped up as regent to help out and assist a dear friend of mine for the past 15 years as he took on the role of emperor (Henry Bastos). My role this time was simply to guide and assist him in having the best reign possible. Last time I was empress, it was my reign, and I saw everything as if it was brand new. This time I am much more experienced and seasoned.
What were some of the highlights of this year's reign?
A major highlight for me is always the NYC Gay Pride Parade. Turning the corner onto 5th Avenue and hearing all the crowds cheer is an amazing feeling. I also deeply care about the work we do as volunteers with the Hearts & Voices program of entertaining people with HIV/AIDS and bringing a smile to their face. Each member of ICNY has surprised me or shown their love and support for our community, which reminds me daily why we joined this organization.
What are you most looking forward to at this year's Night of a Thousand Gowns?
I am most looking forward to seeing all of the many friends I have made around the court circuit come to NYC, some for the very first time, to celebrate a marvelous year of fundraising. In addition to that, I look forward to the crowning of my sister-wife Gaye Banter as empress and the installation of the new Regent Emperor (my Imperial father—keeping it in the family) Rob Hunter de Woofs.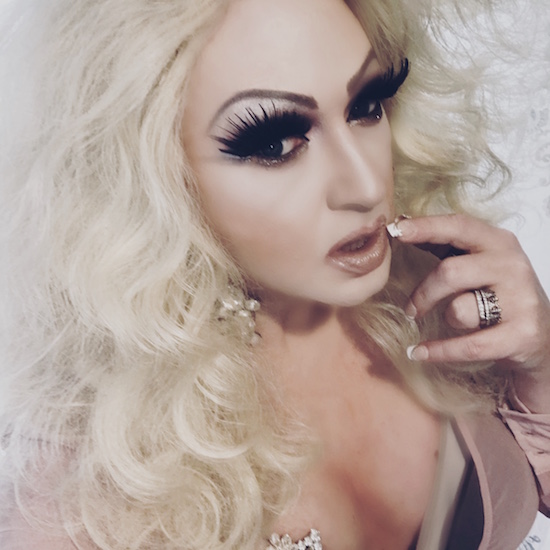 What comes after being empress?
This time I must answer rest and relaxation. I am the first empress in ICNY to go from empress to dowager to empress again as the first ever regent empress in ICNY history. I am a little exhausted, to say the least. It's time to stop and smell the roses a bit and support those with aspirations of being empress one day in the future.
What's the best thing about being empress?
The best part of being empress of New York is that everywhere you travel people want to know who the empress of NYC is, because New York is considered the "crown jewel" in the Court System. This can be good or can be bad. However, if you know how to play the game, you can make every situation work in your favor.