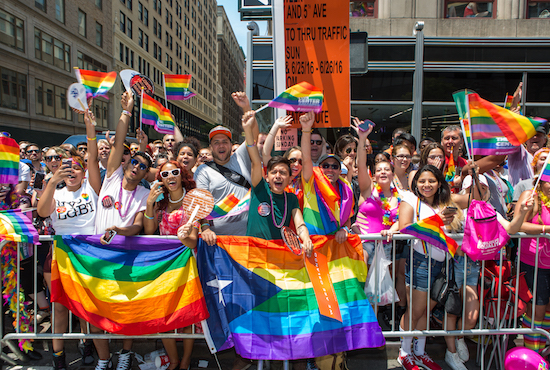 Chris Frederick, mastermind behind the organization of events associated with New York City's Gay Pride events, has been kind enough to fill us in on the who, what, when, where, and how during Gay Pride, which will be extended to two weeks instead of one this year.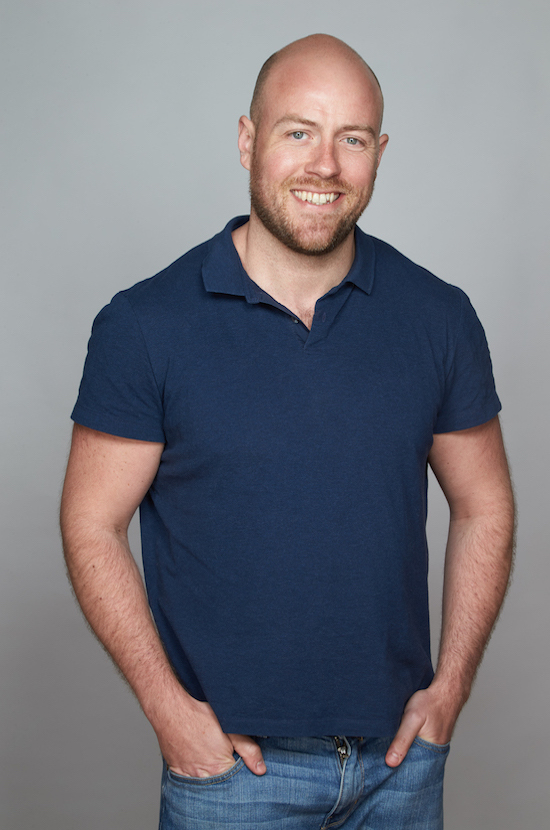 I'm glad to see you back once again this year, Chris.
I'm still here. I love what we do and we produce. I've been happy with the success the last couple of years.
How is it that you managed to procure such big names in entertainment this year?
I think we've created an event that is unparalleled in terms of getting talent. We're still one of the last remaining events that are still able to secure top-level talent, just because performers are increasingly becoming more expensive. It's just not an easy thing as much as it used to be. We are really excited. I think we've tried to knock it out of the park this year in terms of having a diverse array of talent that all different types of people want to see. It's really important for me and the organization to create a more inclusive experience, which is why we created Pride Island. I think that with that you're seeing lots of different acts that appeal to all different types of people. We are really excited about that.
You've managed to get amazing talent this year. As you did last year, can you give us a brief synopsis and schedule as to what will be going on during Pride?
So, we've further grown our roster pretty dramatically in the last couple of years, and with that we are starting earlier than we typically do. We are starting on June 16 with the Rally. It's going to be our kick-off event. We wanted to take the Rally back into the street. So it's going to be more of a free speech Rally, one that speaks on the issues and the topics that are affecting the community. We felt that that was important given the current political environment. We definitely did not think we would be in this position a year ago. With that I think that it's important to have an event that speaks to the issues and that speaks to the current political environment that we are in. So the Rally is going to serve as that event. That will be free. It will be open to the public, and it will be at Foley Square. It goes from 6 p.m. to 8 p.m. on that Friday. It will be like an after-work event.
Next is the brunch, which is on June 18 at the David Burke restaurant in Tribeca. It's a nice garden atmosphere. We've held it there the last two years. It is open to the public. People can buy tickets to it. It's a way to kind of kick off Pride Week. There will be delicious food, key leaders, insiders, community activists and politicians. That event goes from 12 p.m. to 4 p.m. on that Sunday.
Next is Out Cinema, which is a new event for us. We started it last year, kind of tested it. This will be the first year that it will be a fully executed event that's part of our overall roster. That's on June 19, on that Monday, and that takes place at the SVA theater on 23rd Street. We partner with New Fest on it. We are showing the film called Cherry Pop which is a fun drag centric film starring Bob The Drag Queen and others.
Next is Family Movie Night on June 20. We will be moving it this year. Typically it's been at Pier 63, but we are moving it to Christopher Street, which we thought was a bit more iconic. It's kind of known as the gay pier. We are showing "The Lion King," and it's free for anyone to attend. Doors open at 7:30, and the film goes on around 8:45.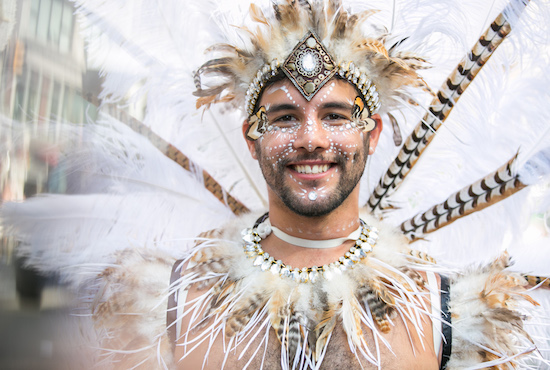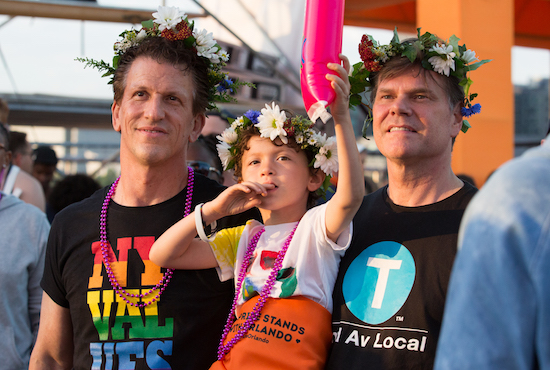 Next, on June 23, we have three events happening. The first is Moxie. We wanted to create a whole roster of programming for women, so that's going to be our first event for that weekend. It's at the venue called Taj. And it's a nice afternoon to the evening after-work event. We will be having Mary Lambert perform at that one. Then we have the first night of Pride Island with Deborah Cox and Patti LaBelle performing, and DJ Lina. That will be on the 26th, and will be going from 5:30 to 10. It's going to be a nice leisurely concert event to kick off the main weekend. The third event is Fantasy, and that is a men's focused event that will be taking place at the Highline Ballroom. It's going to be crazy, with Eddie Martinez and Ralphie Rosario. It goes from 11 p.m. to 5 a.m., and we've had a lot of success with this event. It's going into its third year.
Then on Saturday, there are an additional three events. First, it's a VIP rooftop party. That's going into its seventh year. It is our crazy event, I would say. That will be at Hudson Terrace, and it's at 2 p.m. to 10 p.m. Then we have Teaze, which is our female-focused event. That is at a venue called the DL, and that goes from 4 to 10, and we're going to have Taryn Manning DJ that event. She's from "Orange Is the New Black." Then Pride Island, which will probably be one of its largest days given the amount of talent, including Years and Years, Dimitri from Paris, Gallant, Occupy the Disco and Roisin Murphy and Tegan and Sara. That will go from 2 to 10 p.m. as well. Finally on Saturday are launching a new event called Youth Pride, and that's going to be at 14th Street Park, and it's going to be a teen event. It's going to be free for any LGBT teens and their allies who want to celebrate pride. That goes from 12 p.m. to 6 p.m.
What will take place at Youth Pride?
We are going to have entertainment, food vendors and games that teens would really enjoy. We've had a lot of feedback over the years from teens saying that they needed a space to celebrate pride. A lot of our events are 21 and up. For us, it was a very much needed event.
Where is Pride Island going to take place?
So, it will be on Pier 26. It's the same place where we held the Pier Dance. It's probably going to be the last year that we are able to use that space. We wanted to set the stage with what is going to come in the next few years, and we think that Pride Island will take us there.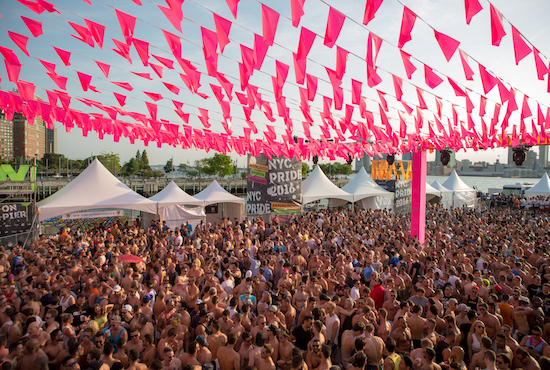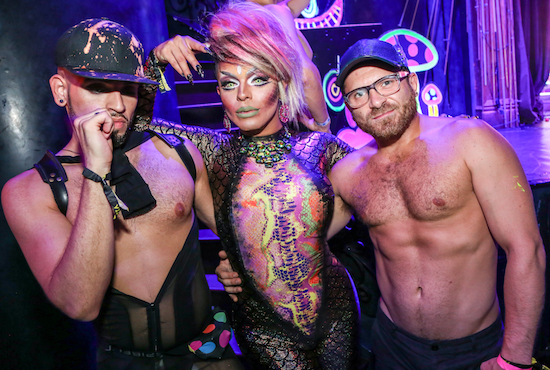 And then Sunday?
We have the March obviously. That kicks off at noon. Last year it went until 8:45; hopefully it won't be going that long this year. Then we have Pride Fest, which is where LeAnn Rimes will be performing live. It will be one of the biggest audiences that the Pride Fest stage has ever had. We are really excited to have a really big headliner for that event. That event is also free for anyone who wants attend, and that will go from 11 a.m. to 6 p.m.
Who are the grand marshals this year?
We will have Geng Le, Brooke Guinan (who is a transgender identified firefighter in the FDNY) and Krishna Stone. Aside from that, we will be having the ACLU. We really wanted to drive home the importance of the issues, especially when it comes to the March. We felt that the ACLU was a perfect candidate to speak on those issues.
So we have the March, Pride Fest, and then we have the last day of Pride Island, which goes from 2 p.m. to 10. We have Scott Martin, Cindel and Chus and Ceballos will be  performing at that, and then obviously our headliner, Nelly Furtado, continuing the tradition of the Pier Dance. Pride Island will be that kind of pinnacle event where I think everyone will be in attendance and want to attend. We're still expecting 7,000 people in attendance. We're continuing the track record of this unparalleled finale experience for that Sunday. There will be fireworks at the end, as always, at the end of Pride. Then we have one event that runs parallel with that called the Femme Fatal, and that's at Hudson Terrace.
Before I let you go, will you be involved in World Pride, and how are you gearing up for that?
Yes, we are drastically ramping up our capacity and our programming over the next 2 1/2 years to really prepare for the world to descend on New York City in 2019. We are expecting 1,000,000+ people in attendance that year. I think that the whole world will be looking to New York City to carry the baton of previous World Prides.With Madrid this year and London previously, we have a lot to stack up to.