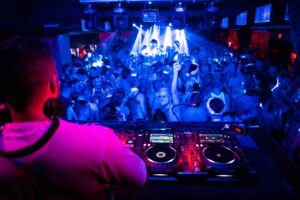 Washington DC's Echostage, recently voted the #1 club in the world by DJ Magazine, will host its very first Saturday night gay party on June 11. The KINETIC: Pride Galactic Edition party will be the main event of the KINETIC: Pride DC weekend celebrations, and will include live performances by RuPaul's Drag Race stars Shangela and Jorgeous.
"We have secured the city's best venues for KINETIC: Pride DC," says Kinetic's Dougie Meyer.  The weekend kicks off Friday, June 10th with UNCUT XL.  Grammy-nominated DJ Abel will headline the city's most risqué circuit event of the year at BLISS nightclub, from 10pm until 4am. "Uncut is returning to DC Pride for the first time in four years so there will be lots of sweating, dancing, and men bumping and sliding into one another on the main floor as well as in the play zone," promises producer Jesus Quispe.  
The celebration continues Saturday, June 11 at KINETIC: Pride Galactic Edition.  DJ's Dan Slater and Ben Bakson will shoot party-goers into the farthest reaches of the stratosphere with their epic back-to-back set at Echostage.  "This party marks Ben Bakson's debut in Washington, D.C. and we could not be more excited to have him at the largest main event in the history of Pride DC," says Zach Nalbone. DJ Joe Pacheco begins the night at 10pm.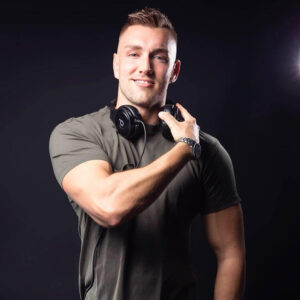 KINETIC: Pride DC wraps on Sunday June 12th with DC Pride's official closing party, discoVERS, taking place at SAX in Downtown DC.  Disco-diva Alexis Tucci will spin an open-to-close set from 10pm to 3am with Disco, Nu-Disco, and Disco House music all night long. Special performances throughout the night will be seamlessly integrated into her high-energy disco set.
General admission and VIP tickets for KINETIC: Pride DC are available now at https://www.kineticpridedc.com. A portion of the proceeds to be donated to the Capital Pride Alliance.