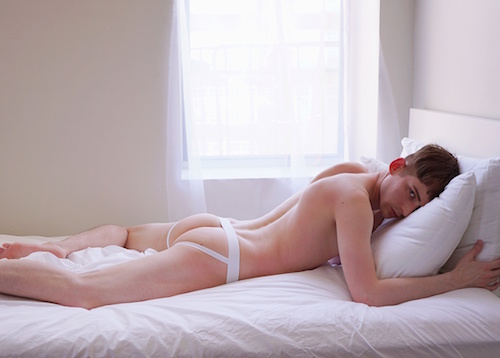 Sunday, after bottomless sangria at Barraca on Greenwich Avenue, the crew wanted to keep the buzz going and wandered up to 24th Street, falling into Barcade.
Rows of old, '80s arcade games lined the place. My boyfriend J marveled at the Q*bert machine by the front while I breezed past, ordering a Cosmopolitan at the bar. It was hot pink and strong; I stayed at the bar a moment, sipping so not to spill all over myself.
When my drink was a safe amount of drunk (which was a safer amount of drunk than I), I wandered over to the four-player Pac-Man machine, where Southern Belle C and his boyfriend were getting ready to play. Insisting they wait, and that I got to be the pink Pac-Man, I went back to Q*bert to pull J away.
But J was on a roll, and when he finally died because he touched a squiggly thing (a snake? An angry penis? I had no fucking clue), he got to enter his initials as sixth place on the scoreboard.
We wandered over to Pac-Man, but the image of "JWB: 6th Place" stuck in my head. I'm not sure if it was being there with J, or the Cosmo, or the sangria… or all of the other sangria, but suddenly, all of the games made me think of dating.
We all play the games, hoping to get a high score, hoping to get our initials on the scoreboard—at least, until someone better comes along and beats our high score. We play again and again and again, discovering all the tricks, getting better each time, learning something new with every death.
While the blue Pac-Man—Southern Belle C—ate my Cosmo-colored Pac-Man, the memories of boyfriends past stuck with me like three letters engraved on a scoreboard. JWB. AJV. SAB. They'd played my game, and they'd played it well—and before they gave up walked away, they made their mark on me, so the next players would know who'd been there before. Their initials burned on my skin.
And then, here in this column, I publish their scores.
I looked at my boyfriend, shrieking as the blue Pac-Man got to him too. How high is my score? Am I going to make it on his scoreboard? Do I have a chance at being number one?
After Southern Belle C won two games in a row, J went to the pinball machine, and I went to the bar for another Cosmo.
I accepted a race against J, moving the gear from 1 to 4 as if it made a difference—which maybe it did, because I won first place. Afterward, I finished my drink and insisted we go somewhere else. We ended up at a bar with a pool table and darts—but at least there weren't any scoreboards.