PHILLIP BLOCH:
"DAZZLING FASHION RENAISSANCE MAN"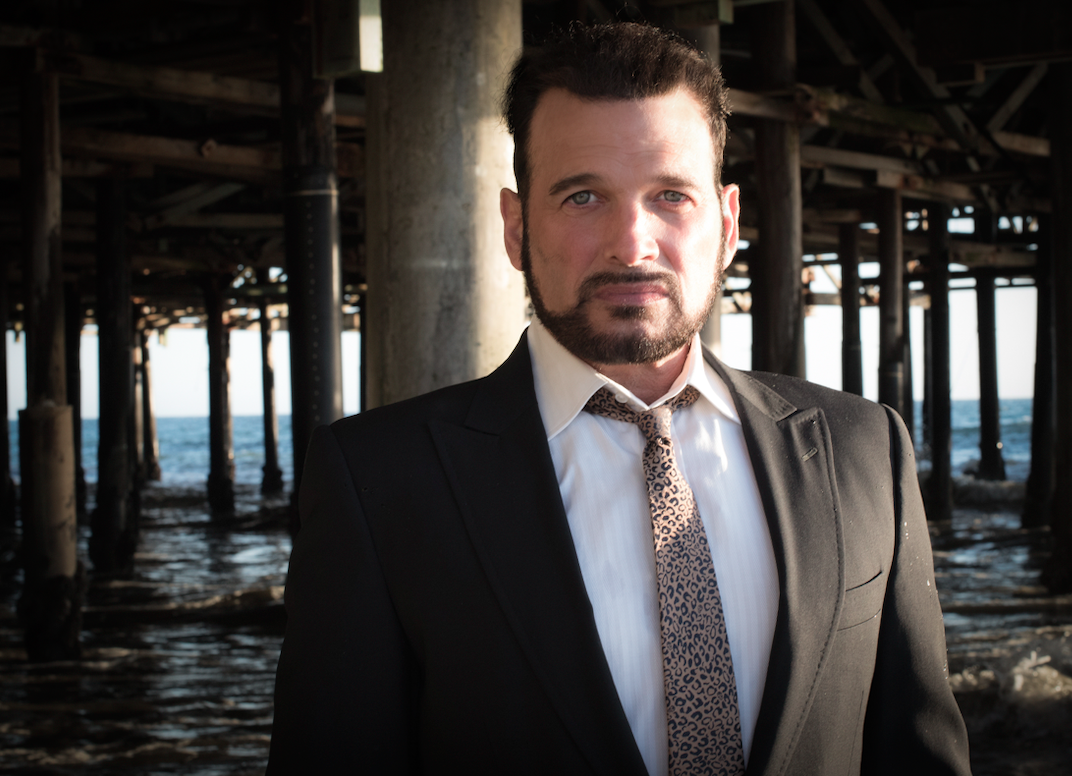 "Fashion is about dressing according to what's fashionable. Style is more about being yourself"…..Oscar de la Renta
Phillip Bloch has enjoyed one of the most illuminating, illustrious careers in fashion and entertainment, from modeling to designer to celebrity stylist. Bloch has also completed his destiny as an actor, producer and television personality.
Beginning his career as model in the 80's, working with designers including John Paul Gaultier, Yves Saint Laurent, and Rei Kawakubo, Bloch was chosen for the Jordache Jeans campaign, allowing him the fiscal means to go to London. There, he was chosen for the cover of the teen magazine Oh Boy. After working at Studio 54 in New York, he worked in Spain on a campaign for Wrangler. He lived and worked in Europe for nearly a decade and walked runways for designers Including Versace, Romeo Gigli, John Galliano, and others. After eight years of modeling, Bloch transitioned into the styling field.
As a celebrity fashion stylist, Bloch moved to L.A., where his first task was to dress River Phoenix for the cover of Detour, which became Phoenix's very last photo shoot. The audacious stylist is credited for styling Faye Dunaway for the Golden Globes and Michael Jackson for Ebony and Jet magazines, covers that would eventually become historic. In 1997, Bloch dressed 12 celebrities for the Oscars, including Sandra Bullock, Will Smith, Jennifer Lopez and Jada Pinkett.
Bloch also became successful as a fashion designer and TV personality. He was featured as a stylist on the The Tyra Banks Show, America's Next Top Model, Inside Edition, The Wendy Williams Show, Good Morning America, and The View. Bloch made regular appearances on MTV, VH1 and the E! network. He covered the Cannes Film Festival for ABC News, launched a partnership with eBay in which he was named Fashion Editor, covered the Royal Wedding, and eventually had his own TV series, where he interviewed people including Chaka Khan, Steve Harvey and others, bringing attention to their philanthropic causes. He was also seen in 17 films, including Michael Jackson: The Last Photo Shoot.
Hello, Phillip. What's been your most embarrassing moment in your career?
I don't really get embarrassed. Probably the time I was going to Canada to do Canada's Next Top Model. I had some weed with me, and the dogs got me and they pulled me off the plane. I was wearing my white Chanel parka and they wouldn't let me take my coat off in the cell. So I was sweating and I was tired of being fancy by that point. I had to call the producers of the show and explain what happened. It was so embarrassing, especially when the producer said to me, "Well, why didn't you just tell us you wanted weed? It's legal here." That was pretty embarrassing. I've had that happen so many times. I went to Moscow to do a fashion show one time as a stylist and I had put on my pants that I had on one a week before and apparently there were all these joints in the pockets. I had planned to take weed, but then I got paranoid and thought, "What if I get arrested? What if I never get to come back to my beautiful apartment? What if I never get to go back to America?" I got so paranoid, I left my weed behind, not realizing that in my pocket there were like five joints. I go through all the customs in New York and we land in Moscow and we're waiting for the big trunks of gowns to be unloaded, and I was sitting literally right by the police in Moscow. I was so glad I didn't have my weed with me because I would be really nervous right now. Then we get on the plane for Moscow to go to Saint Petersburg and I went into my pocket to get a mint and all of a sudden there were the joints in my pocket. You just never know….
Another time, I was playing a role in a movie of a visually impaired guy, so I would put lenses in my eyes so I couldn't see and I would walk around Manhattan with a cane to prepare for the role. One of the reporters from Page Six saw me and walked up to me and asked me how I was. Next thing I know, it ran in Page Six: "Phillip Bloch was seen walking around with a cane."
What's the craziest thing that's ever happened to you?
One time, I was working at Studio 54 and I was waiting for a friend and this rich Arab guy started talking to me and asking me if I was a model. I hadn't started modeling yet, so I told him that I wanted to be. So they offered me a job as a model. They promised to put me in college and all that kind of stuff. I was 18 years old and I believed them. They took my friend and I to Beekman Place and we could see that this guy had money. He had a limo. Basically, they held us captive for two days until my parents came. They told my parents that they wanted to put me in school and give me a job…but basically, they wanted to use me as a cute guy who would find cute girls for them. They were going to put me in Harvard or any school I wanted to go to. My parents were horrified and said, "But you're not even going to go to school." So my parents basically came and got me, and then they wanted to drug test me, so that was the end of that.
Who was the hardest person you ever had to dress?
Michael Jordan. Dennis Miller has like a size seven shoe, so that's all I'm going to say to that. I had the opposite problem with Michael Jordan, who had like a size 18 shoe, so I don't know why he was so hard to dress. Boyz 2 Men, who I loved for years…I couldn't listen to their music for at least 10 years after I worked with them. I worked with them for what I think was their third album and they were really big at that point and they were just awful. Mind you, I've had lots of crazy clients, but those are the ones that I really don't ever want to work with again.
Then who is the best person you have dressed?
I'd have to say it's a three-way tie. I love Cindy Crawford, I love Halle Berry, and I love Meg Ryan. And John Travolta, I have to say, I had a ball with, but John's a guy and guys aren't as glamorous. The girls are just so much more glamorous, so even if there were some crazy things going on, like with Faye Dunaway, Jacqueline Bisset or Kirstie Alley….the crazy stories I could tell you….But they are girls, so it's more fun.
So what are you working on now?
Actually, now I'm starting my own clothing line. I wanted to do something very independent, with a spiritual vibe to it. I'm doing a collection called GodStuff. I'm just working on the trademark now. It's great. It's a small collection, with little praying hands instead of polo ponies. It has cute things on the T-shirts–for example, "I'm A Little Bit Hood And I'm A Little Bit Holy." "Pray For Me, Don't Play With Me." I wanted to do something that I controlled myself. I didn't want to work with a big producer. I honestly just wanted to do something very simple and chic, and I didn't want a lot of input. I'm also working on documentary films about black models. I have a deal with Lionsgate and Latifah. I'm working on a project with Tracey Edmonds, who is Babyface's ex-wife.
But it takes so long, so in the meantime, I just thought it was interesting to do something that I could do myself and not have so many opinions involved. So what I've learned in my decades of experience is do small and do it yourself. I just had a conversation with God one day and asked him, "What can I do where I don't have to deal with a lot of crazy people?" I just wanted to do something that makes a difference and has a great message. So God came to me and said, "FASHION." I thought, "Oh, God, please don't make me do fashion." So I had this whole conversation with God while I was walking on a mountain. If I'm not working, most days I go hiking and climb a mountain. I think it's a great thing to do every day, so if anyone ever asked me what I did today, I tell them I climbed a mountain. I think that spiritually it's a very positive thing to do. So God convinced me that it's easy and suggested GodStuff.
Why do you think you've never been in a gay magazine before this?
Wow…how 'bout that? I really don't know. I think there are a couple of reasons. I've always been a contrarian. I've always been a little ahead of the time and I don't mean that in a pompous way. I mean when I started as a model, I was shorter and different than all the other models. So then, when I got to Hollywood and started as a stylist, I wanted to do celebrities instead of dressing models. Nobody was really doing that. So I've always just kind of started things before other people, so I think when you're a little bit ahead of people, they get a little jealous and petty. I never realized it at the time. Nowadays, we talk about haters all the time and at the time, I was modeling, and when I was a stylist, I never really thought about it. I just did my thing. I just went with the universe and where God led me. I've never traveled in a gay pack. I never relied on the gays to help me, so they didn't. I think a lot of those people go to Fire Island and go to circuit parties and do all the gay things, but I didn't. I just never did all that. I have my friends that I grew up with from Long Island. I have my Hollywood friends that I'm really friends with. I don't just hang out with people to hang out. I hang out with people that I really like. Last but not least, I always dated black or Latino guys, and they were not the norm for many years in the culture. It was a very whitewashed world, especially in entertainment. But I think it's really interesting, because I was gay and on TV and out in a time before Anderson Cooper and Don Lemon and before Ellen. I was somewhere between Paul Lynde and Charles Nelson Reilly. I started on TV in 1996 on MTV's House of Style. In the mid-'90s, there was nobody really gay and out on TV [except for Michael Musto and Ted Casblanca on The Gossip Show on E!]. Gays never really supported me. It's interesting that I've been in People magazine as one of the 50 hottest bachelors and in Vanity Fair and Cosmo, which voted me one of the five sexiest man in fashion, and the gay magazines never did anything on it and never helped my career. They never gave me an honor or anything. Just yesterday, three people stopped me and told me that they loved fashion because they watched me while they were growing up. They told me that I taught them to be themselves. People tell me that all the time–that it inspired them to be what they are. I'm very flattered by that and I think it's kind of sad that the gay community missed out on that and what a gift that is to the community.