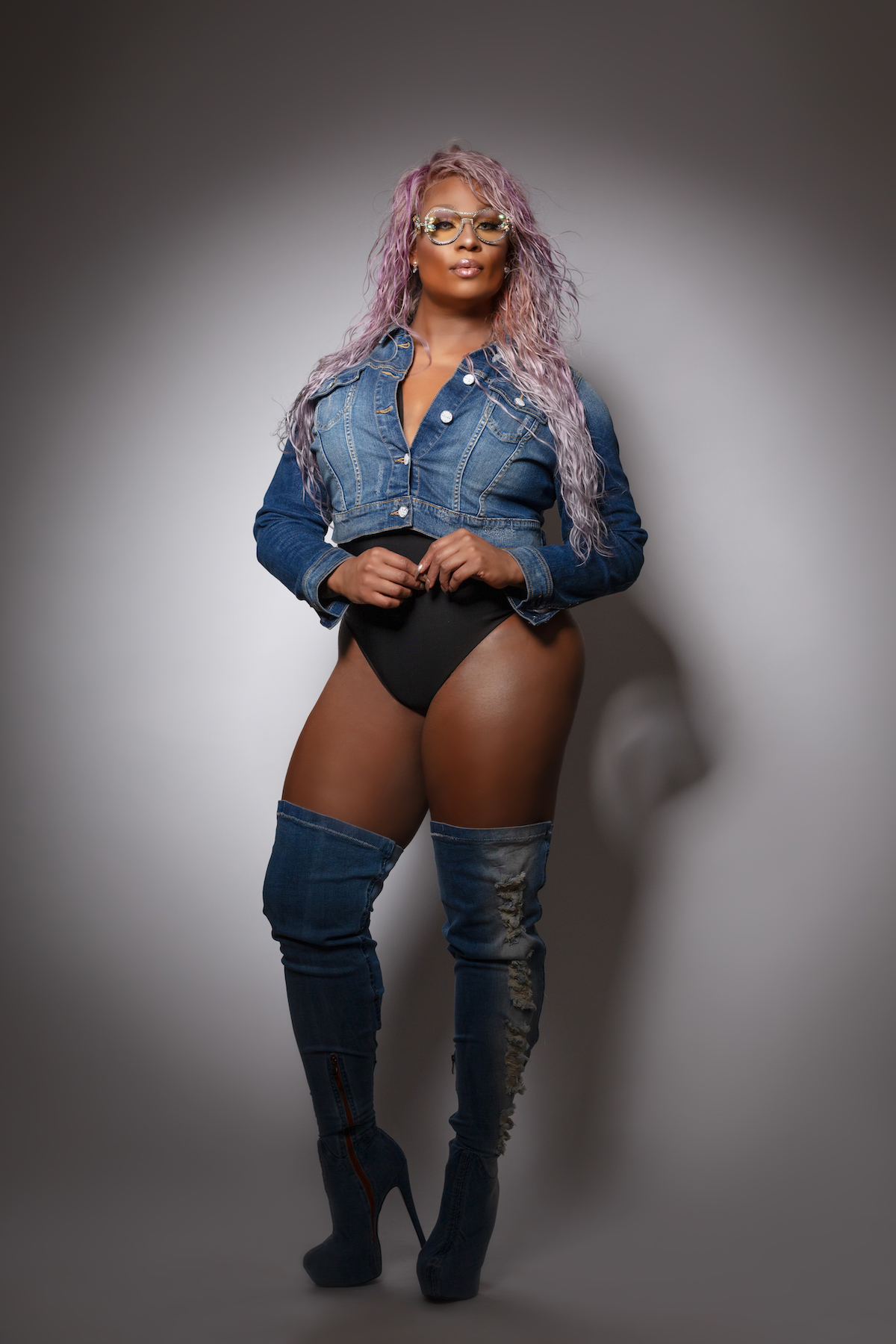 The beautiful and dazzling activist, actress, singer, and reality star Peppermint is now giving us some sexy music to snuggle up to. Her new album, "A Girl Like Me: Letters To My Lovers," comes out on October 16 via PEG Records/Warner Music Group/ADA, and it's the first part of a trilogy of albums inspired by the heartbreak of a relationship. The lead track off the album (released on October 2) is "Best Sex,"about which Peppermint admits, "The best distraction from the search for love is good sex."
Peppermint was not only the runner-up on RuPaul's Drag Race season 9, but the very first openly transgender woman to obtain a leading Broadway role–in the adventurous Go-Go's jukebox musical about gender play, "Head Over Heels." Additionally, Peppermint has reunited the Broadway cast of "Head Over Heels" to perform a video medley of the Go-Go's hits to help raise funds for the Ali Forney Center, the nation's largest homeless LGBTQ community organization. Currently, Peppermint can be seen in OUTtvGo's new show "Translation", a weekly roundtable series with former contestants of RuPaul's Drag Race.
INTERVIEW
Hello, Peppermint. What is "The Best Sex"?
"The Best Sex" is something we're all constantly seeking, but it is the name of my first single. It's really about how we're always talking about finding Mr. and Mrs. Right or the person for right now. It's easier to find someone in the meantime, but that isn't the proper end game. It's so strange that the person that can give you wonderful sex, who is a great hookup, is the last person you would ever want to have a conversation with.
So your album and the trilogy thing is pretty much about you?
One hundred percent. I was really fortunate enough, as you know–we've talked a lot during the time between 2019 and 2020–to have had a great moment in my career, the nightlife, and also my love life. There have been some great highs. Then it all ended (my career certainly didn't end). But my run on Broadway came to a close, and I was in love. It was a great situation that I was really happy and proud of and fought for, and was loyal to it, but it didn't end up lasting. So this album is basically my personal diary.
There is a beginning, middle and end to the relationship, which lasted about a year….almost as long as my Broadway run. The first EP, which is technically an album because it has 10 tracks on it, is the beginning of the relationship. So about a year from now, the very last album will be revealed.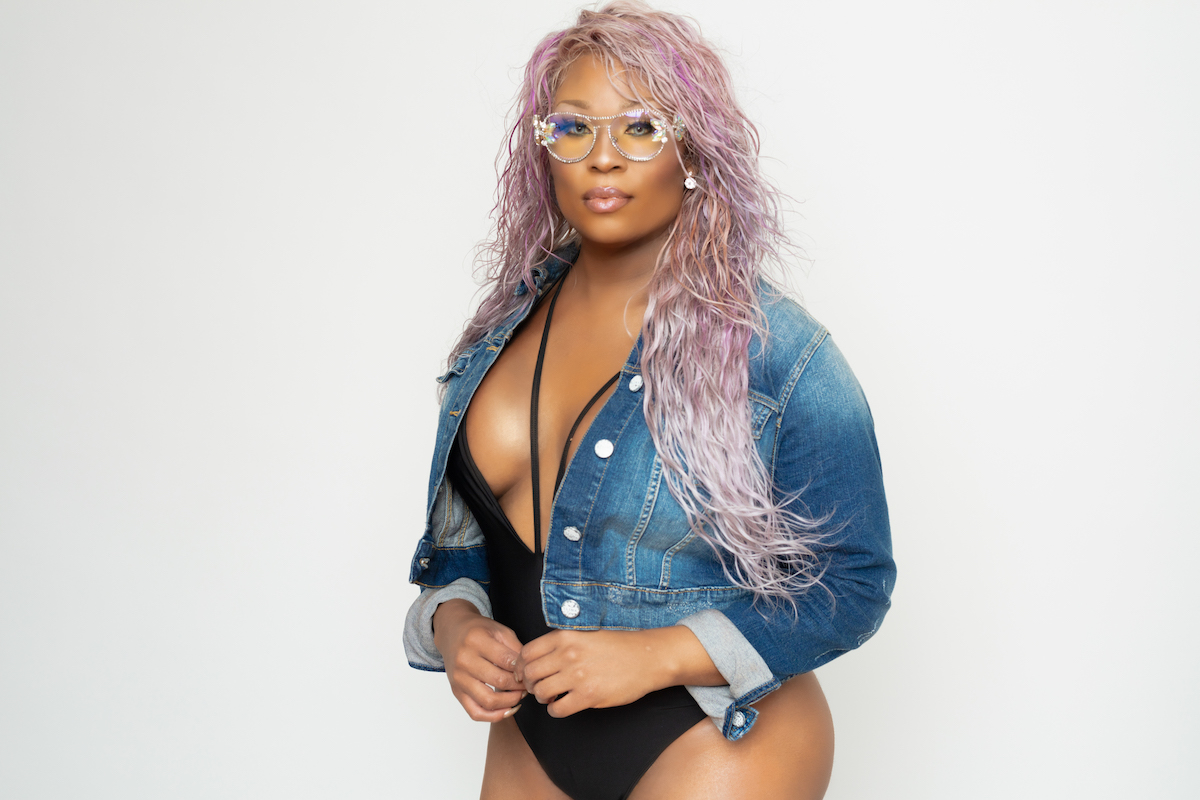 Should I assume that you desire a committed relationship with all the things you do regarding your career?
I hope that people don't think that means I'm being selfish. They say that women can't have a career and a love life….
I don't buy that.
I don't buy that, but it seems to be what's happening. I tend to be the rule and not the exception right now, but we can change that. Especially when you are a queer woman and identify with our community, definitely if you're a black trans woman, there are some considerations that you have to take when you're trying to achieve true happiness, I guess. So I would like to be in a loving relationship that is healthy of sorts. I don't know if that means a typical relationship or a different definition, but I'm ready for whatever the relationship can be.
I heard the songs on the album and they have a sexy flair to them. Did you actually write them?
I did.
I'm not used to you doing ballads.
Yeah, it is a major departure. In all honesty, I've always loved ballads. I've always loved listening to them, even as a little kid.
When other kids wanted to listen to rock songs or hip-hop songs, I was listening to my classical music and my Mozart. I would listen to slow, moody music, which was always my thing. I know that especially when you're young and you want to be in a club dancing, nightlife is really geared towards dance music and electro, and I love all of that. But it's great to have good, soulful music. That's why I wanted to try my hand at an R&B-style ballad album.
Well I think that you did a really good job. I'm impressed. Aside from the album you did a benefit video with the cast of "Head Over Heels" for the Ali Forney Center?
Yeah, we did a video to raise attention for the Ali Forney Center, which is a homeless center for LGBTQ youth, based here in New York City. The cast and the crew have always been really forward thinking, and that was one of the things we were really proud of when we were doing the show. In fact, I believe that "Head Over Heels" would have probably gone on longer, it was just meant for a post 2020 Broadway show….Now granted, there are no Broadway shows playing right now. But with a lot of people awakening to some new realities happening currently…obviously we were two years too early. But the cast is still around and we still love each other and we still have a bond.
I saw you as Pythio, the oracle in "Head Over Heels" in 2018, and you were beyond awesome. But now, with everything that's going on in the world's climate, I feel like it's a time for everyone to be creative. What's your take on this crazy time?
Obviously, we are still in a pandemic and a political climate and there are just so many opportunities to sort of "get It right" with each other and ourselves and society. I'm really thankful for that. At the beginning of this quarantine, I didn't know what was happening. I mean, we were worried about safety, but we really didn't have instructions as to what to do. So after a while I think people were trying to think of what to do. I was thinking if the best thing I was going to get out of this was "Tiger King", then it's time to think that it's all done…..So I watched all these videos, and seeing these visions of a black man [George Floyd] being murdered by the police…there are stories like Breanna Taylor and also all the trans women that have been murdered. It's obviously very serious. I think it's an opportunity to have some of these conversations. I think it's about time. I think it's important and we stand to benefit very greatly if we all participate in it. I think we are captive right now while we wait for the Covid vaccine globally. I know that there are some people going back to work, going back to school, and I know we are returning back to business, which is important. Luckily, we got to feel some of the stuff that really has to be sorted through. If anybody is over it or tired of it, we've had over 500 years of it piling up. So get your gloves, we got a lot of shit to sort through.
If you could have me ask you any question on this planet, what would you want me to ask?
In a year, I want you to ask me how that year relationship is going, and I would love to be able to answer it. I want to be able to tell you that it's the best relationship I've ever been in, and that I'm having the best sex!!