DJ Pebbles, the Australian pop singer who first broke onto the American pop charts last summer with "To Not Love You,"  performed her new single, "Heart Away from You," two weeks ago at NYC's The Monster and Rise.  She performed two rockin' shows and crowds lit up at both, as did Pebbles' social media the next day.
When Pebbles posted photos from the shows on Instagram, she was surprised to find that a handful of anonymous internet trolls posted hateful comments directed toward the gay crowds in the photos.  They warned Pebbles that performing for gay clubs could destroy her music career.
"It hurts my heart that people in the twenty-first century still feel the need to judge others on their sexual preference," says the singer from her home in New York City. "People can rip me and my music to shreds but insulting my fan base is disgusting."  She explains more.
What did you think when you read the homophobic comments?
I usually just ignore insults I receive, but when they criticize my fans, I have to speak. The LGBT community has been loyal supporters. The clubs are always full of epic, amazing, and good-hearted people. I truly feel blessed to have the opportunity to perform for crowds that love music and love to have a good time.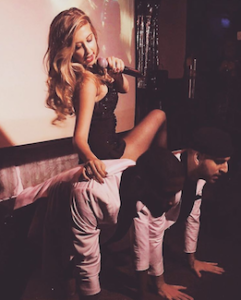 Do you worry that performing gay clubs might have a negative impact on your career?
I want to set an example of acceptance and tolerance. That is the most important thing. Music is universal and it knows no normal.
Who was the first gay person you knew?
To be honest, I don't remember. Sexuality, to me, has always just been something that is a part of a person.  It does not define how I view them or learn from them. Everyone I meet leaves some sort of handprint on me. I love to be inspired and get to know people for who they are.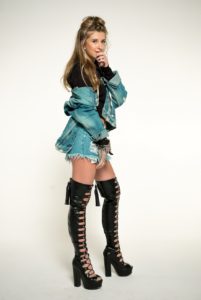 Australia is often heralded as one of the world's most progressive nations, yet it stands out as one of the last first world countries where marriage equality remains elusive.  What are your thoughts on same sex marriage still being illegal in Australia?
I don't know why when it comes to same sex marriage, Australia is so behind. Love is love and marriage is a choice that should be open to everyone.
What can young people like you do to make change?
Have a voice and ignore the haters. Don't be embarrassed to be yourself. Never let anyone silence you!
Visit Pebbles on Facebook.