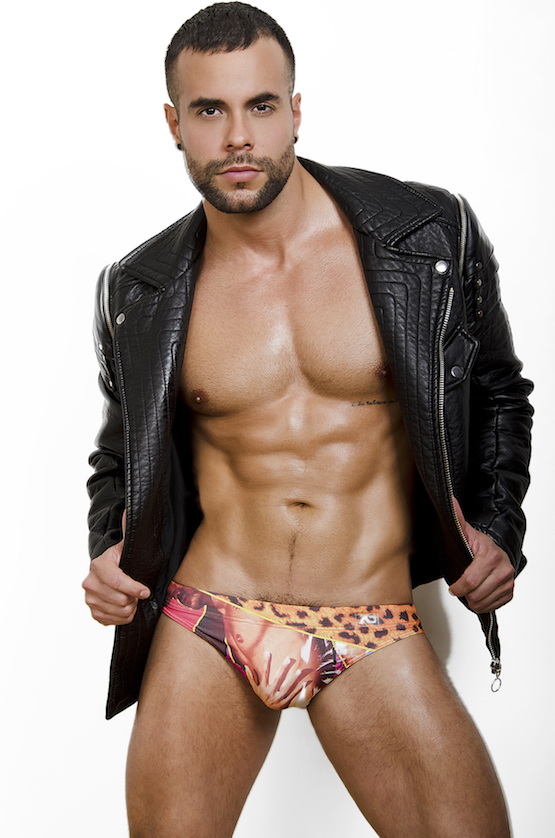 Actor Paul Montoya has pursued a dream of working with director Jorge Ali Triana, a dream that has finally come true for him. Currently appearing in "El Coronel No Tiene Quien Le Escriba," Montoya now picks and chooses his career projects.
I shared questions and answers with Montoya regarding his professional acting career, his life philosophies and his influences.
Rewinding to an interview from Mother's Day 2014, the best word that described Montoya was a "dreamer." Aside from a new tattoo, how much has changed since we last spoke?
Thank you for having me back! Actually, two new tattoos: a butterfly on the back of my leg (meaning transformation) and the one lower my chest, one of my favorite Peter Pan quotes: "I do believe in fairies." I feel like I'm a better version of myself—still making mistakes, yes, but at least I'm more aware of them and more aware of what I like and what I don't like. In the past years I somehow learned how to put myself first in order to be there for others and discovered other passions to help me out of the routine, like traveling.
Tell me a little bit about the career you are trying to pursue. Are you actively acting at Repertorio Español theatre?
I continue working on my career. Of course some changes happened. I decided to be more selective when I was choosing the projects that I was thrilled to work in. Yes, I'm actively working at Repertorio Español with a new show, "El Coronel No Tiene Quien Le Escriba" (No One Writes to the Colonel) by Gabriel Garcia Marquez and directed by Jorge Alí Triana. As you remember, this was one of my dreams to work with this director, and now I can actually check that off the bucket list. Dreams actually come true. It wasn't easy, but it was worth it!
Where would you like to be in five years, professionally?
I currently don't have a crazy, determined vision about the next five years. I've learned how to live more in the moment, of course involving where I want to be in my future. Meaning I'm studying different ideas and projects and [will] see where this beautiful life will take me.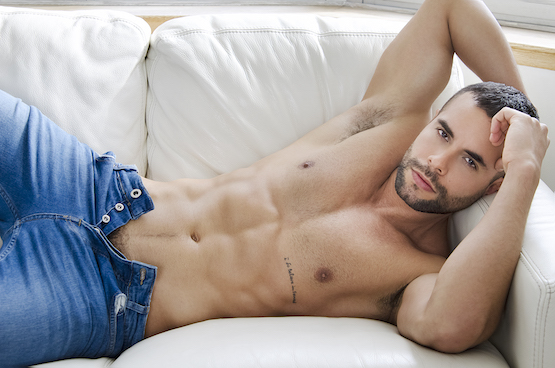 Is there a moment in your life that changed the whole trajectory (course or path) of it?
I have a couple of them, but I think moving to the U.S. changed my whole life. Now I'm trying to combine both the Colombian and the now New Yorker and get the best of both for new chapters.
If you could pick two famous parents to be your parents, who would you pick and why?
Interesting one. I was raised by strong women, and I feel like if I have to choose I will identify with powerful, kind and loving women like the ones in my family. I will say names like Madonna, Angelina Jolie, Ellen, Michelle Obama. Girl power.
Knowing what you know now, what advice would you give your younger self?
To stop second guessing and just believe and love yourself. In order to help and love others, you have to start with yourself.
From the looks of your Facebook, you seem to be traveling quite a bit. Any exciting places you would like to share and the special memories behind the travel?
Traveling is one of my passions. I had the chance to explore more in the past years. It's like a different world everywhere I go. I don't like to stay in fancy hotels or do just all the regular stuff; I like to almost become a local and explore, taste and live the real experience. So I have crazy and beautiful memories of each place. I can't wait to keep traveling and discovering the whole world.
Anything we haven't covered that you would like to promote?
Right now you can catch me at Repertorio Español in "El Coronel No Tiene Quien Le Escriba" with English subtitles? Friday, April 6, 8 p.m.; Thursday, April 12, 7 p.m?.; Sunday, April 22, 3 p.m.; Friday, May 4, 8 p.m.?; and Saturday, May 12, 3 p.m.