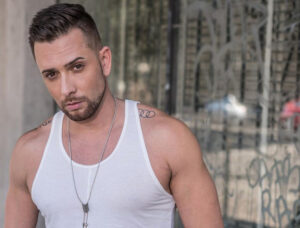 American Idol finalist David Hernandez is out now with his first Christmas album in eleven years, Christmas in California. The ep includes his takes on holiday classics, "The Christmas Song," "O Holy Night" and "River," as well as an original track penned by Hernandez, "My Winter Wonderland."
"This year has been really challenging for everyone," he reflects. "I know people are finding it difficult to get in the holiday spirit." 
Hernandez can relate.  He lost all of his work from the pandemic and has had to depend on donations from family, friends and fans for nine months.  His weekly Facebook live streams have been an important source of income.
"I wanted to create a little escape, so I wrote a song that speaks to mental health and being able to find the joy within yourself," he continues.
Christmas in California is the first time Hernandez has done a project from inception to completion from his home recording studio.   He's proud of the end result.  "I learned a lot about recording and editing.  Plus, it has been nice to be able to provide a little bit of work for some of my creative peers who have been suffering in this pandemic, too."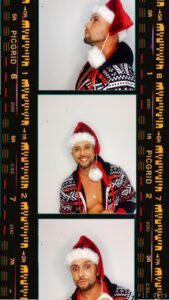 Christmas in California is available on all digital platforms. A music video for "My Winter Wonderland" will premiere on YouTube next week.
Follow David Hernandez on Instagram.