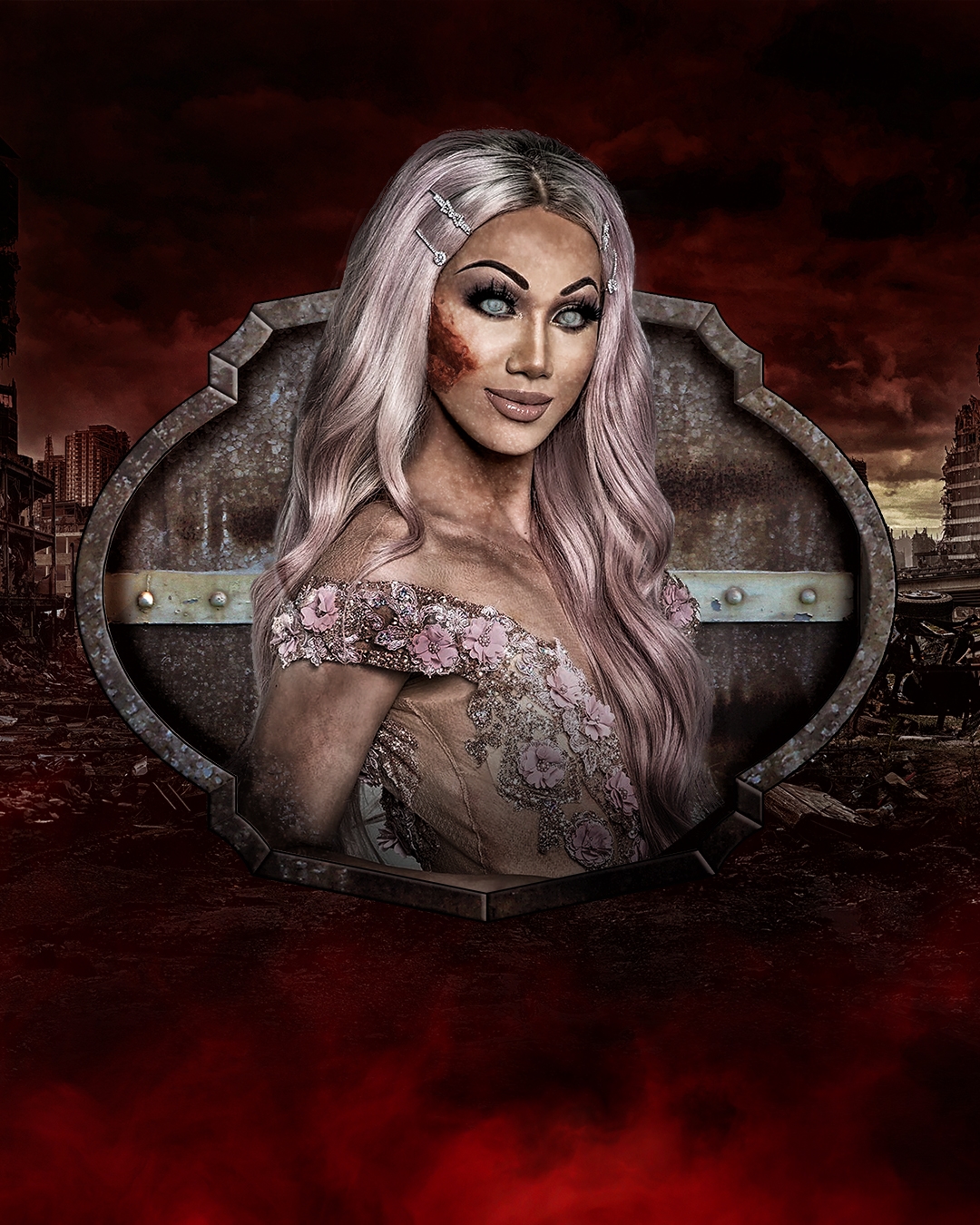 Although she's currently quite busy creating all the digital content her fans crave and endorsing cosmetics and fragrances (Really, what beauty company wouldn't want her as the face/body of their campaign!?), RuPaul's Drag Race Season 11 star and Haus of Edwards luminary Plastique Tiara is coming to town for the Halloween season in Night of the Living Drag, playing live on Friday, October 29 at Terminal 5.
Thotyssey: Hello, Plastique! How was your summer?
Plastique Tiara: I was very grateful to be working and spending time with loved ones during difficult times like this.
I'm sure you've been traveling a lot. Do you have a favorite city or country to perform in?
I loved performing in Seoul, Korea. I fell in love with the food, the people and the nightlife.
Does being so pretty all the time ever get exhausting? Don't you wish you could show up to a place in, like, sweatpants and a hoodie?
Haha! I wear sweatpants every day, to do anything.
You were already social-media famous long before Drag Race, thanks to gorgeous spreads on Instagram and flawless TikTok videos. Does curating all of that still take up so much of your time?
Before, I would work a lot on curating everything and making sure everything is flawless on my social media, but now I'll try to have a little bit more fun with it. I think time spent for work is great. However, now I value time spent with friends and family more, since you never know what's gonna happen.
What's your favorite number to perform these days?
I used to perform "Hello Bitches" by CL a lot, and would love to get back to that.
Kylie Sonique Love just won Drag Race All-Stars. She's so fabulous and talented, but also you posed with her in the photo challenge from your season…so that must have had something to do with it, right?
Haha, yes! That's why she won…and I was eighth.
It's nearly the spooky season! As a queen, does every day just feel like Halloween or is the day still special and fun?
I think Halloween is when most drag queens are born…so it's very exciting, since you get to see everyone express themselves to their fullest.
Who is the scariest Halloween movie monster/killer?
Recently, Candyman really fucked me up.
You are going to be part of a squad of amazing queens in a holiday tour of North America, care of Voss Events, called "Night of The Living Drag" (October 29th at Terminal 5)! Your drag mom, Alyssa Edwards, will be along for the ride. Is she fun to travel with?
This will be the first time we travel on a tour together, so I am super, super excited. It's going to be terrifying.
Thanks, Plastique!
Read full interview on Thotyssey.com
Follow Plastique Tiara on Instagram: @plastiquetiara