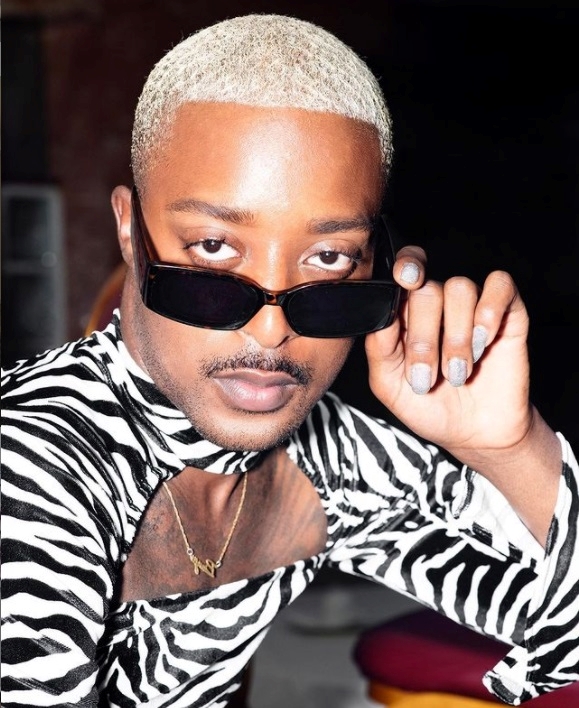 By Jim Silvestri
You will never forget your "DickAppointment" when Kenni Javon's in town–that "medium ghetto" kiki he created is an underground favorite of queer POC across the city and will soon have a new home.
Thotyssey: Hello Kenni! You've certainly kept busy this summer. But what are your thoughts on our current Covid situation? Should we prepare to go back to lockdown, or maybe a proof of vaccination at the door will suffice?
It's so much. To be honest, I'm a little on the timid side. I'm only going out if I'm required, i.e., a booking. Vaccination at the door is cute, but a lot of the vaccinated people have tested positive…so I almost think they should put us back on lockdown. I might take the month of September off, depending on the Covid numbers.
So where are you from and what were your creative interests while growing up?
I'm from Canton, Ohio and I spent high school and my early adult years in Columbus. I moved to New York six years ago as a stylist assistant/intern. I've always loved fashion, clothes, and nightlife.
Tell us how your party "DickAppointment" came about.
I wanted to create a raunchy, fun, safe place for black and brown queers. I consider myself to be "medium ghetto". I grew tired of hearing and feeling the same vibe everywhere–it's either techno, Spanish, or something else I don't always want to listen to. I had to change that and do it for the "medium ghetto" people like myself! A lot of the people who are out here on the scene aren't from here. They came from small ghettos or urban areas, and somehow it's like a majority of black people share an upbringing.
When did you become a DJ?
After I started DickAppointment. I had a sound in my head that I wanted played, and I couldn't express that or have anyone else play that sound, so I took matters into my own hands and became a DJ.
Wow! What's your favorite song to play now at DA?
That would be "Pull Up" by Priceless Scott. I came across the song on someone's Instagram story in the background and had to find it. The chorus of the song goes, "I came here for a DickAppointment, not a disappointment." I fell in love! It's so fitting for the parties, and on brand. Sometimes I'll just loop that for a good minute, to remind the girls they're at DickAppointment.
Where and when might we get our next DickAppointment?
Lol, I can't say. It's a secret. But we're off to somewhere bigger and more exclusive! It's gonna be a gag.
Can't wait! To close: Rapper DaBaby apologized for his bizarre and offensive comments. Should we forgive him?
FUCK HIM! He didn't apologize, his publicist apologized…and it still didn't work.
Thanks, Kenni!
Read full interview on Thotyssey.com | Follow Kenni Javon @kennijavon